Per earlier posts, a recommended Seiko dealer is Mr Goh at K2 so if he has it, buy it from him. I get nothing for recommending him and that's fine by me. He deserves all the business that goes his way as he is honest and a gent. He also happens to have these watches on hand and if u be craving for turtle soup turtles... u got to head down to Uncle.
Recommended Seiko seller/servicer/modder ;)
K2 Watch Company run by Mr Goh since 1982 (30+ years... It's a local horological institution ;)

Add: 845 Geylang Road,

#03-K1

Tanjong Katong Complex, Singapore 400845

Tel : 67460270

Opening Hours: Weekdays and Satday 2-9pm, sun: 3-7pm, public hol: best to call to check if he'll be open

If you have the model name/reference on hand, check if he sells it and if he does, then buy it from him
Now let's see some turtles!
first up is my old turtle... vintage-y and wonderful :) serviced at K2
now joined by 4 new turtles! (note there's a cool padi version but i think that's a bit overpriced.
apols for the shoddy iphone pix that follow too) these regular versions are not though and are
around S$360 to $400 for the Made in Japan J versions. SRP779, SRP773, SRP777, SRP775 from left to right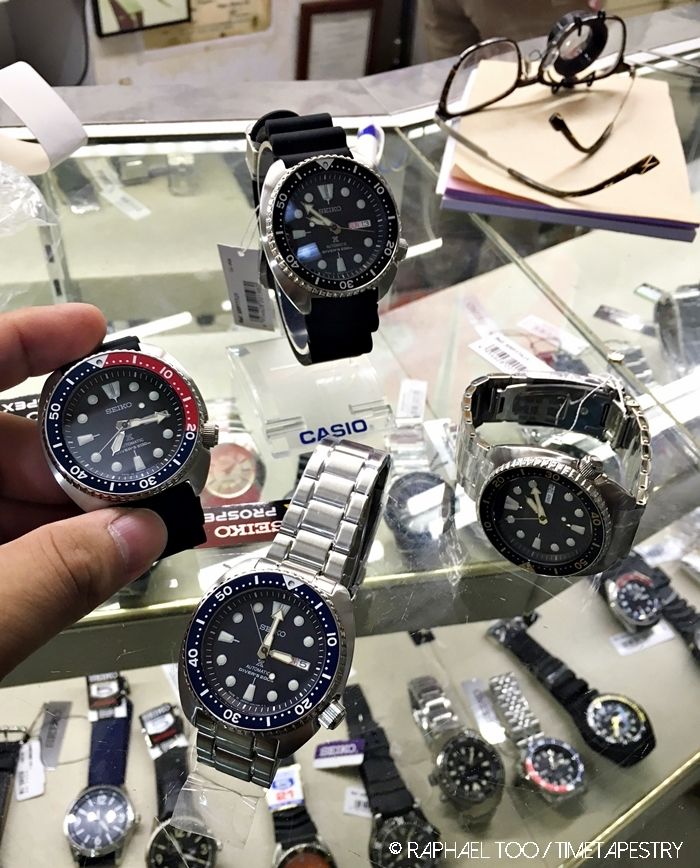 so the original contenders for my $$$ were the blue and the one with gold bits...
which on the net looked pretty cool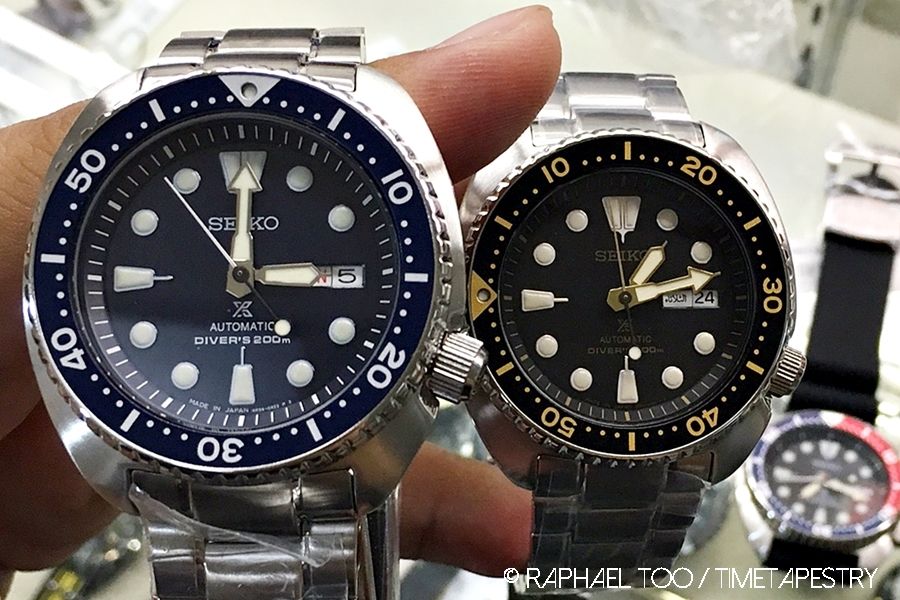 & the old adage applies... try before u buy :)
based on in the metal views, the blue does it for
me but as it is sooo close to the original black i am not sure i needs it...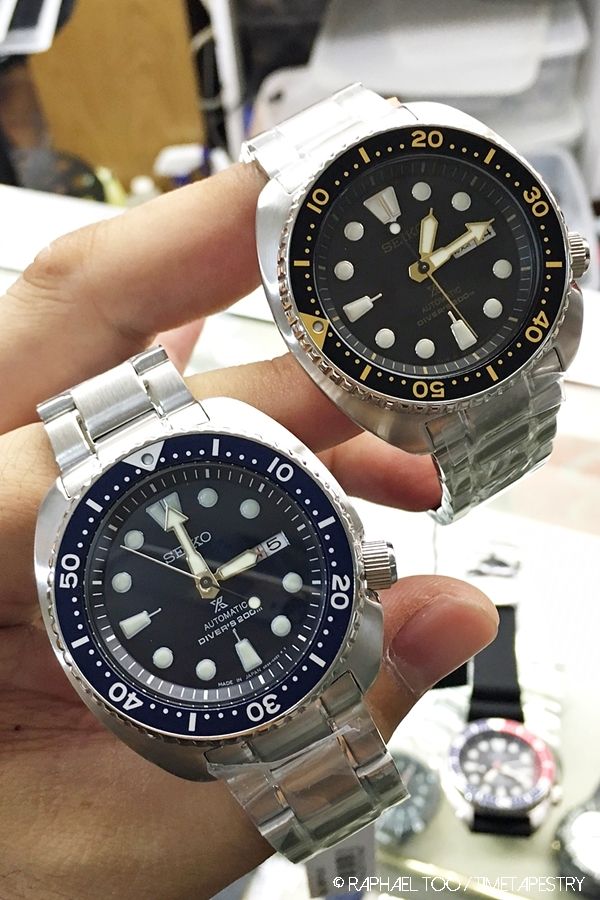 the p
e
p
s
i-
i
s
h
bezel version
Uncle modded this piece with a sapphire dome crystal... Very nice. i think it adds $60 to the cost
(u check with him) and he can do the swap on the spot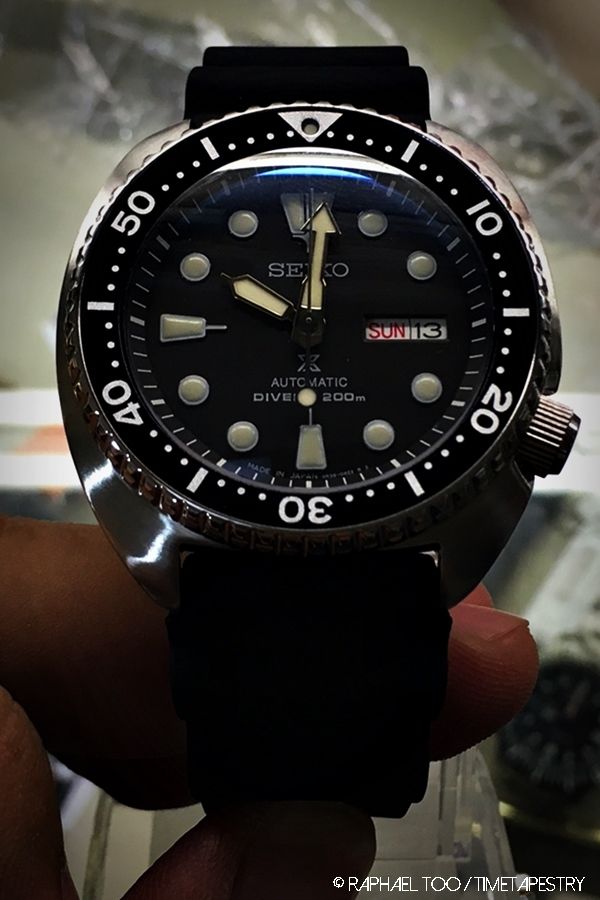 hmm should I buy the watch just for the blue bezel? i think i won't as i have my old trusty turtle and
may swap the bezel in future for the fun of it (when these blue bezel pop up for sale)
that's it for now. hope u enjoyed this turtle power(!) post :) cheers, raph