A lot of interesting things have been happening at HYT and I am happy to see them doing well, as they champion innovation through their unique way of having liquid for time telling. I would like to thank the fine folks at Sincere and HYT for the invite down to meet Gregory and hear him share on the strategy for HYT.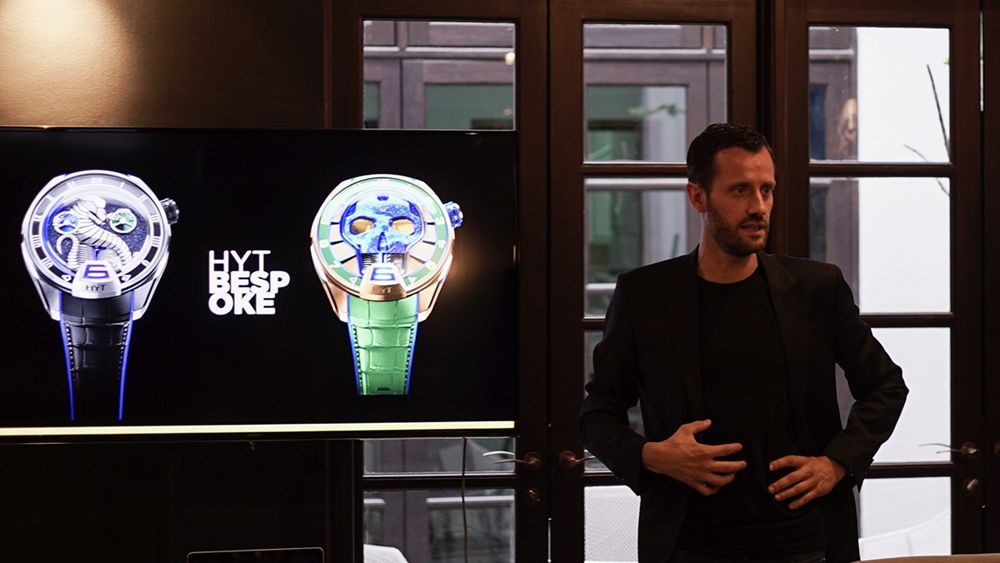 i was particularly interested in their bespoke offering. it's a smart move...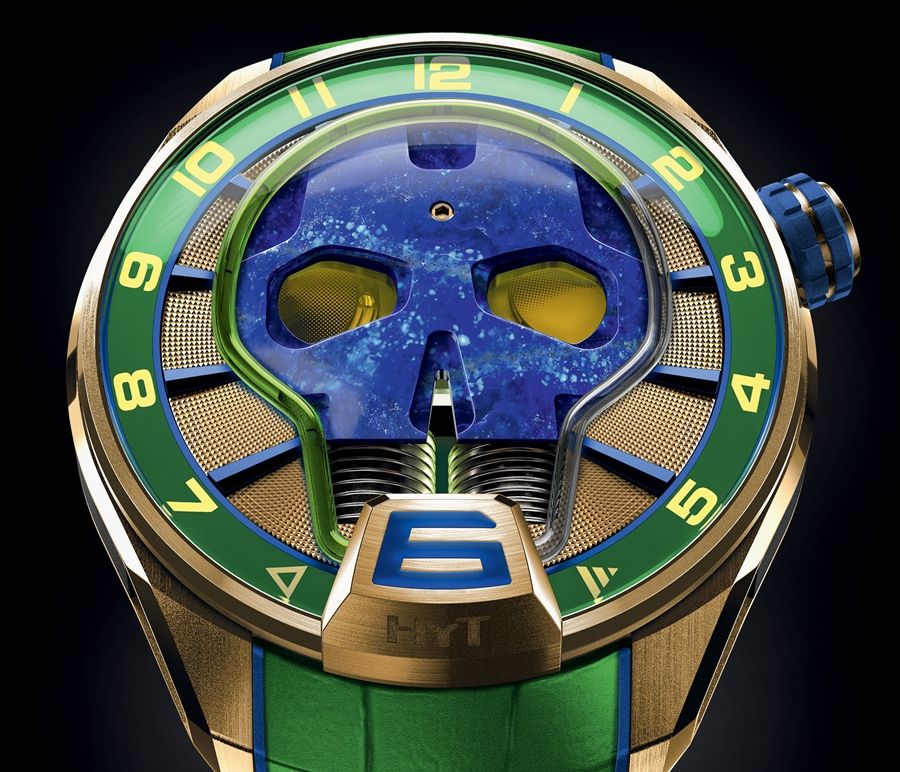 for their target clients (i.e. folks with a lot of money) who probably have no desire of wearing the same watch as others
checking out some of their latest offerings in the metal
H3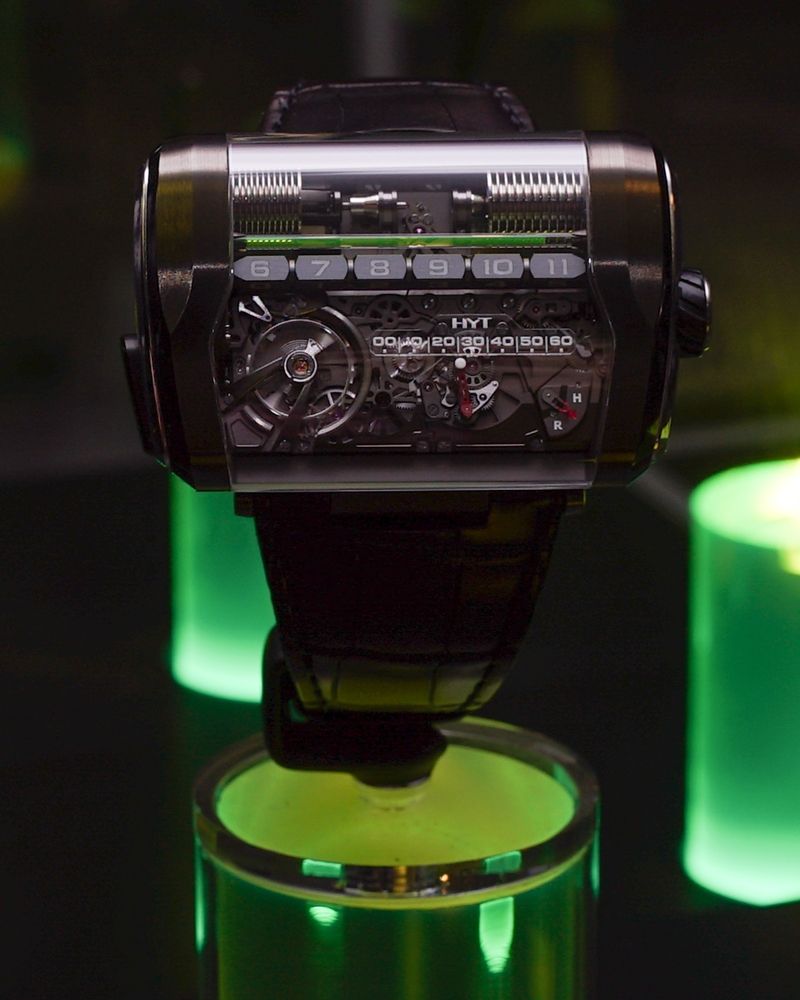 H2 Alinghi
press pic of skull bad boy
Press Release: [Singapore, September 2016]
Five months into his role as the new CEO of independent Swiss luxury brand HYT, Gregory Dourde travels to Asia – bringing the annual international meetings (previously held in HYT headquarters in Neuchâtel and Cascais) to the six markets that HYT is present in: Singapore, Malaysia (Kuala Lumpur), Indonesia (Jakarta), Japan (Tokyo), Hong Kong and Taiwan (Taipei & Taichung).
The first leg of the Asia tour began in Singapore at the Brand's regional headquarters, HYT Asia. Welcoming media friends with an intimate breakfast at the HYT House, Gregory introduced HYT's bold Q4 Novelties (to be launched on 4 October 2016) developed to honour HYT's 3rd year anniversary, as well as strategic developments for HYT and Preciflex for the next three years.
Gregory shared HYT's immediate strategic axes such as the brand's announcement to extend customer warranties to 5 years with immediate (and retroactive) effect; the creation of the Brand's Squad Team, a group of watch makers that travel the world visiting HYT's points of sales to carry out any upgrades directly to ensure customers receive the sort of quick, direct and efficient service they should expect in 2016; the launch of its Bespoke service that gives customers with a particular creative bent and desire the possibility to create their perfect watch; and the announcement of the Special Series, limited piece series that would only be available in certain markets.
The 12-day trip culminates with the annual Independent Watch and Art Salon Taiwan (IWST) 2016 in Taipei, now into its fourth year, whimsically themed 'Watchmaking Wonderland'. HYT is honoured to be exhibiting alongside 10 other independent brands.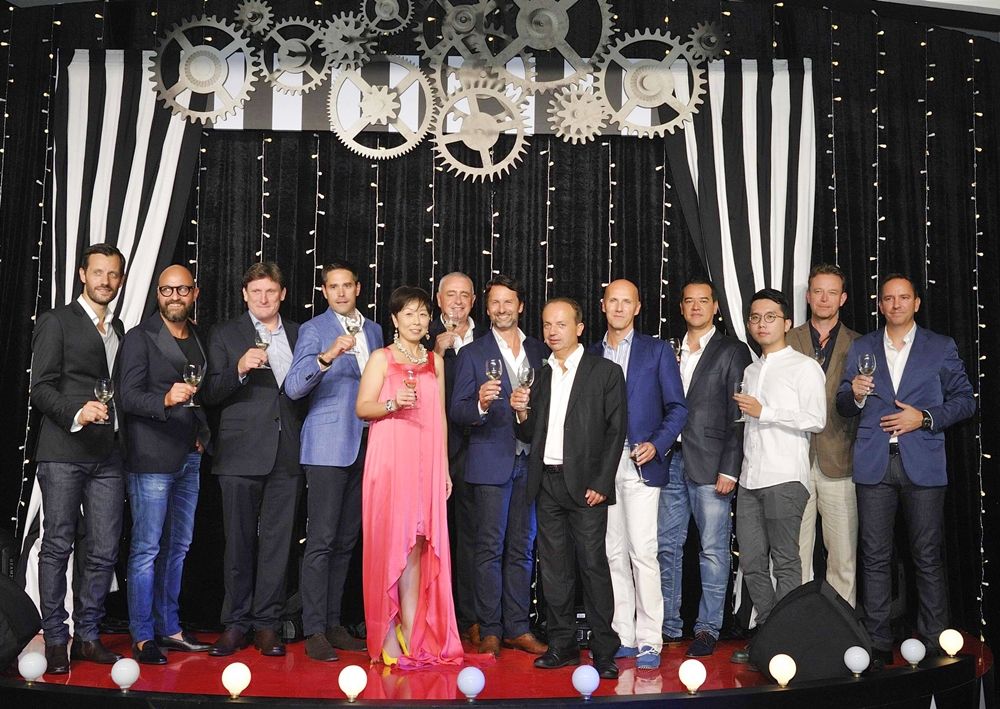 Gregory Dourde concludes, "Asia is one of the strongest and most mature markets in the world for haute horology. When you combine this sophistication with the speed and creation of technological development that we observe here, we believe our watches have a special home in Asia."