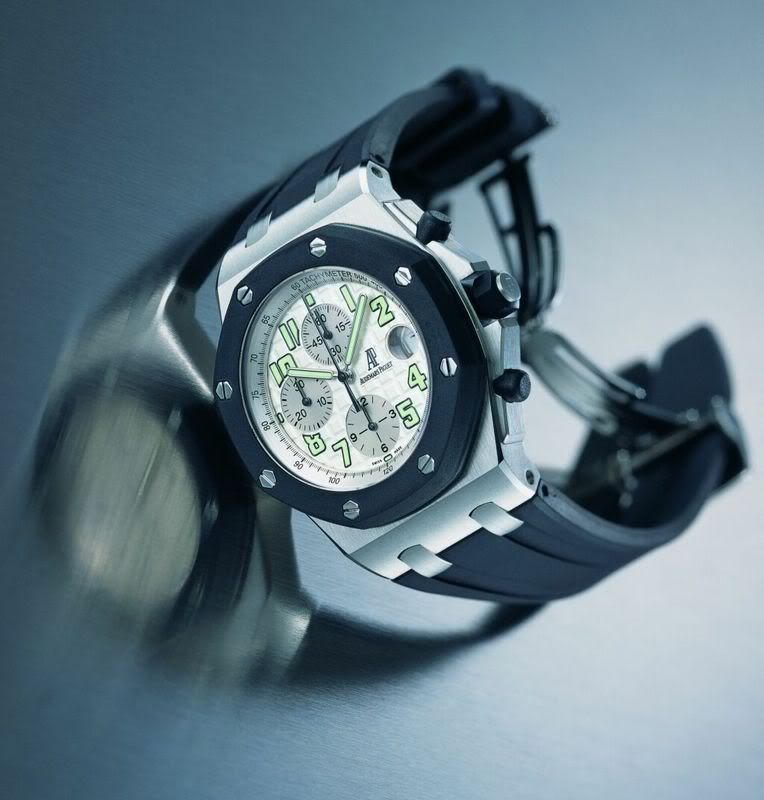 I keep seeing them at the watch shops for some reason. The last 4 non-AD watch shops I have been to in Singapore that deal in BNIB to more used pieces have had rubberclads on display. I see mostly the white dial ones on sale but today saw one black dial one available.

At these non-AD watch shops and websites in Sin, you will be able to see these babies going for S$17-18k(depending on condition). Don't pay anything above S$18k yuh :) and use your negotiation skills. Its supply and demand and seeing that there is quite a fair bit of supply...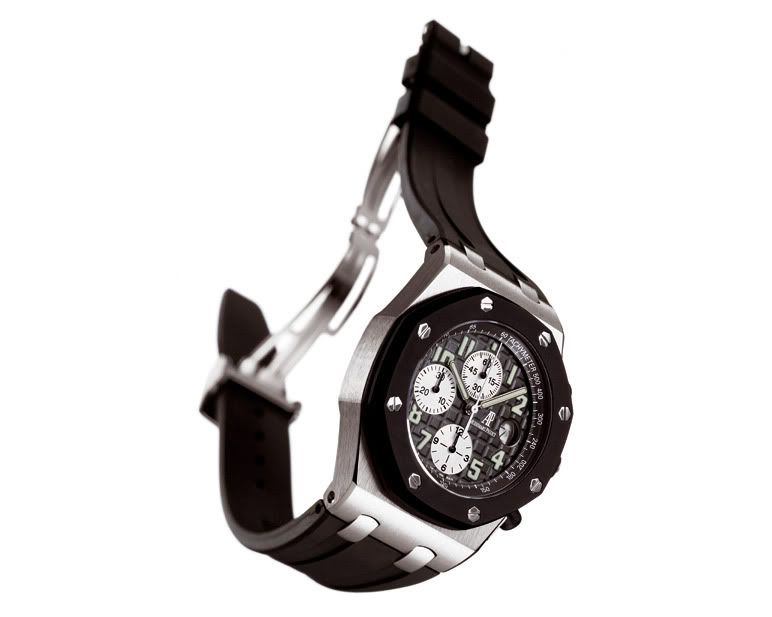 The list price for these white dial and black dial rubberclads in Sin is S$30,900. Typically discounts can range at the ADs due to a number of factors but I think picking it up in the S$17-18k range is a pretty good deal if you can get a LNIB model. Scout around yuh. On the demand side, Paneristis who become enamoured with the Royal Oak Offshores normally go for the Rubberclads, and folks who can't stand scratches on their RO and ROOs and are anal about these things may switch to Rubberclads as well. As they're hard to see at the AD, pick them up now at these non-AD resellers if you're into this line of watches.





Those you don't see so often...

Amongst the regular production rubber clad line, the Rose Gold one is in my opinion the best but comes with a hefty price tag, selling for double what the regular steel rubbers go for(lots of pics of this watch on my site so none for this post). For the rubber Limited Editions there is the Barichello 1, which I don't like at all... and the Singapore Orchard Road La Boutique with tantalum and rubber and the red 8 limited to 100 pieces... Very nice... when this one came out it, the boutique was selling it at S$38,888 (8 is a lucky number for Chinese) but it sold out in a blink of an eye and has been offered at 20-30% over that price since and this may be rising.