Damn are the IWC design department and the Rolex boys drinking Zenith kool aid or what??? Have you seen those designs? and whats with having over 5-10 new and not fantastic watches in a year??? Very dissapointed... Why? because I want IWC to do well, just as I want Rolex, AP, Panerai, JLC, Patek and Lange to do well in terms of their new watches as I hope to own watches offered from these watch houses. I am happily 4 out of 7 as of now.

My first thoughts on seeing the da vinci were that they weren't fantastic but not that bad and the ceramic doppel with the top gun thing has always been a bad joke IMO on the holders of the LEs seeing that its larger and a regular production piece. However the top gun emblazoned on it lowers its desirability a fair bit.

But the other new models are just... just ... I give up. The new St Exup power reserve looks like a joke. The one last year was a design winner which is why i dreamt of it and acquired it and they follow that up with this?


Pretty nice Patek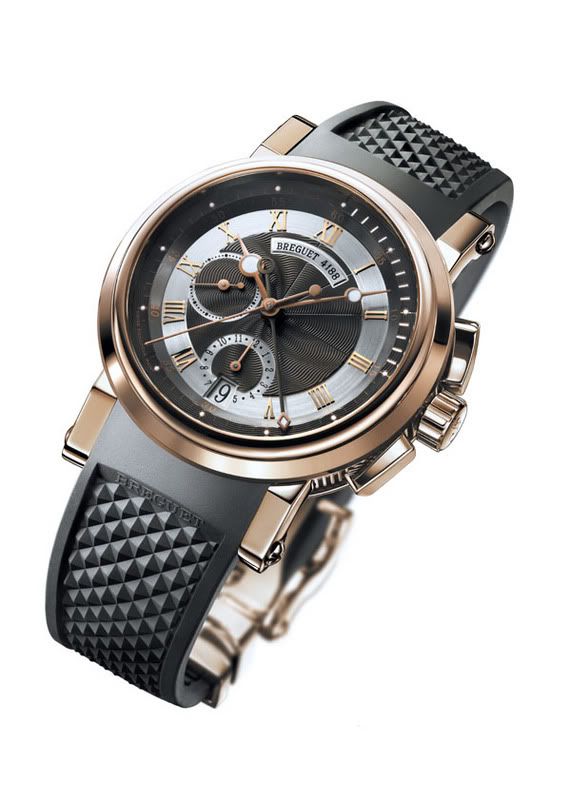 Passable :
-
Pilot's Watch Chrono-Automatic Edition Laureus Sport for Good Foundation
-
Pilot's Watch Chrono-Automatic in RG

The rest don't improve on their 2006 lineup imho
For rolex, only the steel gmt master does something for me...
anyways do take a look at timezones basel sihh 2007 coverage
here
lots of scary watches but one can hope to find some nice ones...
for the iwc new range, you gotta be a member of the iwc forum... its in the articles section...
I haven't seen all the watches out yet but of those I have seen,
bregeut and omega
seem to be doing something right design wise based on the press pics, the marques I love have been coming up short so far... lets see what else the next few days bring...
sorry for the rant... it could be the lack of sleep :) I love being a daddy... over and out
Bregeut ... nice


ok this is decent... unlike some of the truly indecent ones they have released this round