i've been quiet over here all week but its all good as i have got a new addition to the family... pics of my new beauty will follow shortly
.
.
.
.
.
.
... oops I think i forgot to mention, its not a watch :) Baby Isaac born 3 apr 2007 in the morning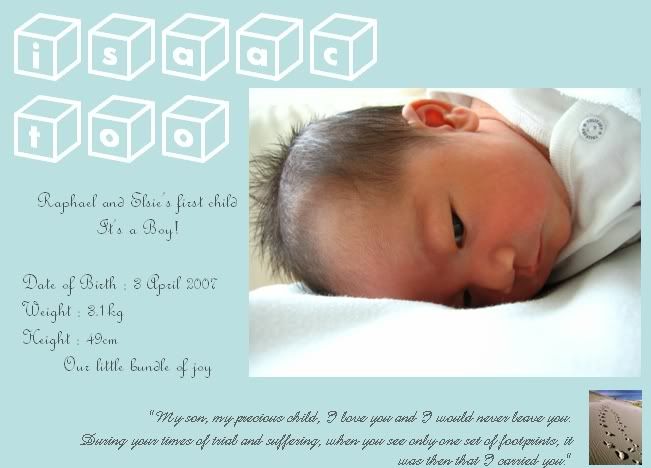 shalom ... peaceful, blessed Isaac ... highly favored greatly blessed and deeply loved
whats a boy got to do to get some rest around here... sigh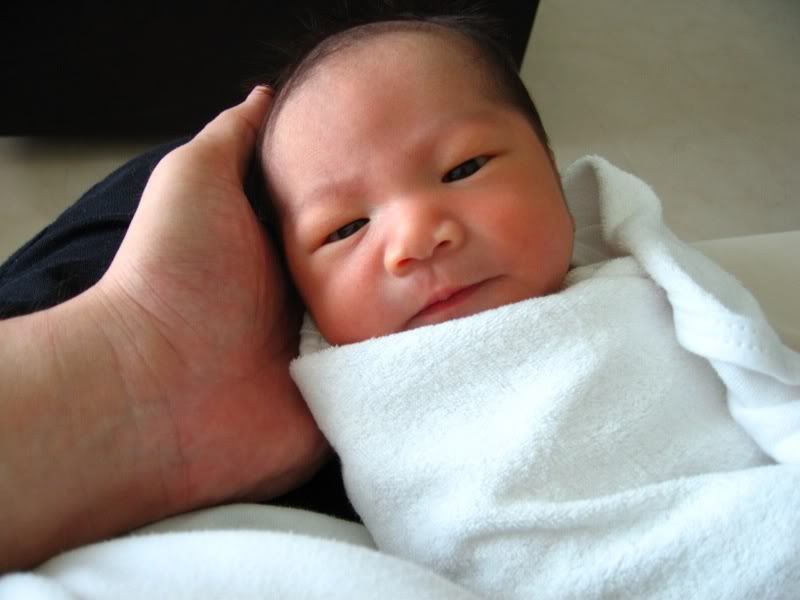 chilling at home with daddy... i love mummy and daddy
As a first time dad, all I can say is that it takes a whole lot out of you. My wife is having it much worse of course, being the food source... real tough initial phase for the 2 of us... hopefully we settle into a groove soon but right now its pretty rough going.
Second part of this post is that with the arrival of my son, I will most likely be posting much less for awhile (over here and in watch forums I frequent - see my links section yuh). I hope those of you who have popped by have found some of my ramblings and pictures of interest this past 2 months while I was doing this blog :) That is not to say I will stop posting completely but the output will definitely decrease.
(UPDATE... ABOUT 1 MONTH AFTER ISAAC'S ARRIVAL: I still spend a lot of time on forums and on updating this blog... Guess the passion is too strong. Me and the missus are good and enjoying parenthood now. Its so much fun. Go forth and procreate people ;)
To end off, for all you watch lovers out there,
buy what you love and wear and enjoy what you buy.
Thats all there is to it really :)