She's actually with a good friend of mine but when i saw her, i knew i had to see more of her. Her quiet profile spoke of more depth, something hidden perhaps, an inner strength or beauty... possessing an allure that entrances and drives one to discover more...

Ok enough of that... and you, yes you, get your mind out of the gutter now ;) I am of course talking about a watch, what were you thinking of huh? but oh, what a watch it is...





The Lange & Sohne Datograph Platinum is GORGEOUS!!! For watch lovers we often speak of buying watches that sing to us...this one wasn't just singing, it was hitting me with a full on symphony... A cadence of siren sounds that swept this WIS into the horological heavens and bathed me in warm German silvery glow. It achieves instant 'grail watch' status and is easily one of the most important contemporary chronographs ever produced.


i gotta get me one of these ...or not... wife really dissaproves n i dun blame her,
prices on this baby r just a bit much.. jus a bit... ok maybe more than a bit
Control, raph, U must learn control... uhm must I?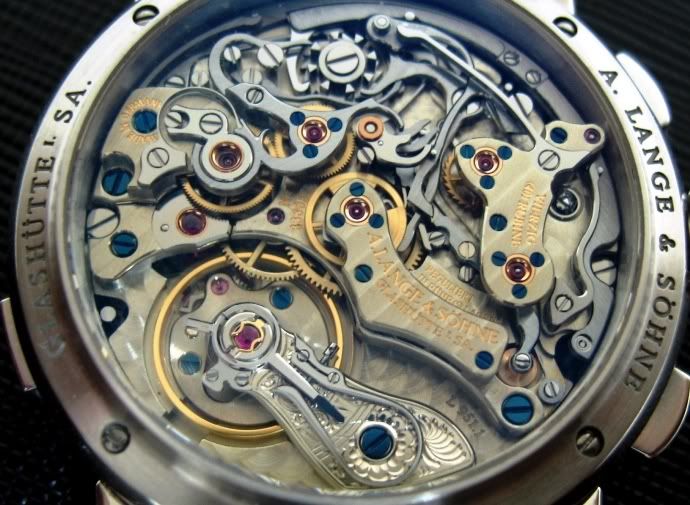 Honestly, does it get any better than this?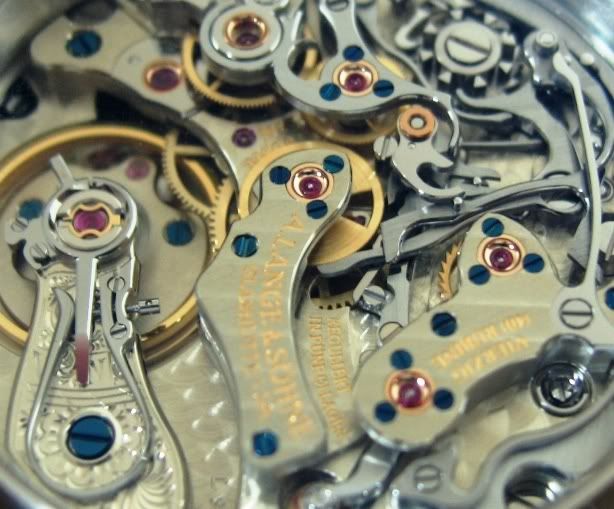 this is SOOO COOOLL!!!

still at a loss for words..
simply stunning...
As noted in my intro, its not my watch (unfortunately) but a very good mates new acquisition. He was kind enough to let me have my way wif her for about 10mins and the quick and dirty pictures u see are from this brief but satisfying fling ;) I hope to take more pictures of her again soon and will post some better pics then. cheers