The Most important thing to do before u buy a watch is simply this...

See it in the metal AND put it on yr wrist n check yourself out wif it on.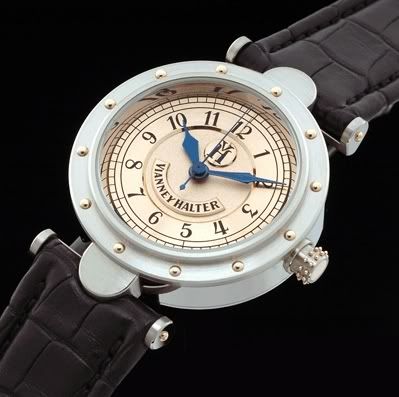 Vianney Halter Classic... Made by a master but was small
and funny looking on me... & the Antiqua is way out of budget... sigh
Was looking at and tried on a RG version with WG dial... tiny

As with all enthusiasts its often about the hunt n wats next. i had both these 2 watches on my radar screen as i have been thinking about something in yellow or rose gold... well i quickly struck em both off the list after putting them on my wrist and checking myself out in the store wif em on... seeing them off the wrist they still looked pretty fine though but once on my wrist. it was a no go.
So best advice in this day and age of the internet and gorgeous watch pics all over the net and watch forums is see the watch you are targetting in the metal as the first step and the best advice is
put it on your wrist and see your reflection with it on.
then you will know if its for you... well thats my 2 cents worth at least ;) enjoy the hunt people ... whats on your radar then? :)
big pimpin... but it felt a tad small on my wrist...
looks really nice imo but it aint for me...
probably no daytonas for the raphmeister... or maybe no YG?
but never say never on both counts ;)