a cool gtg with 2 other mates... some decent japanese food, good conversation nearly all about watches, and a little about family... and 2 watch nut's watches...


rolex gmt 1675... pepsi is the only way for this watch ...

I LOVE THIS WATCH
so you were thinking its just another all rolex gtg...
well this strange box was present...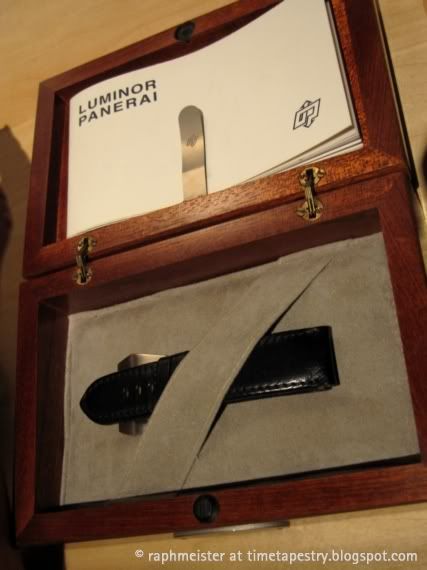 hmm the new boxes for panerai don't look like this... wat is it then?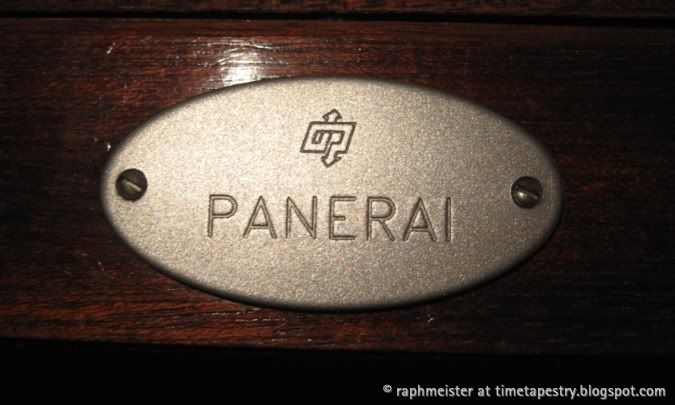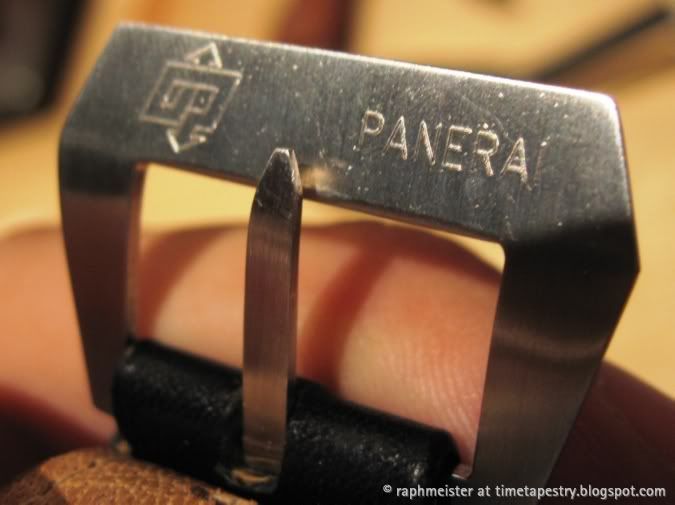 and a gorgeous watch... damn is this good lookin :)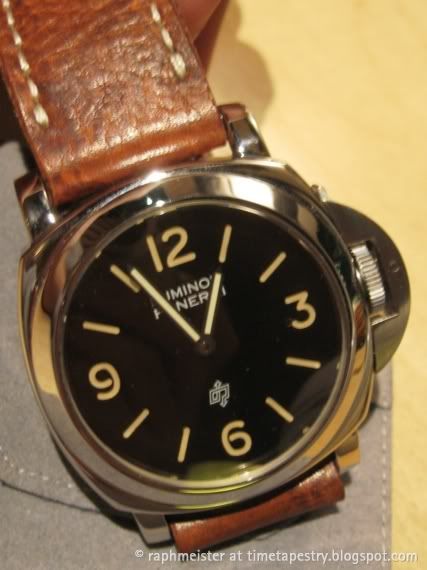 so the rolexes and the pammie got to hang out for the table shot...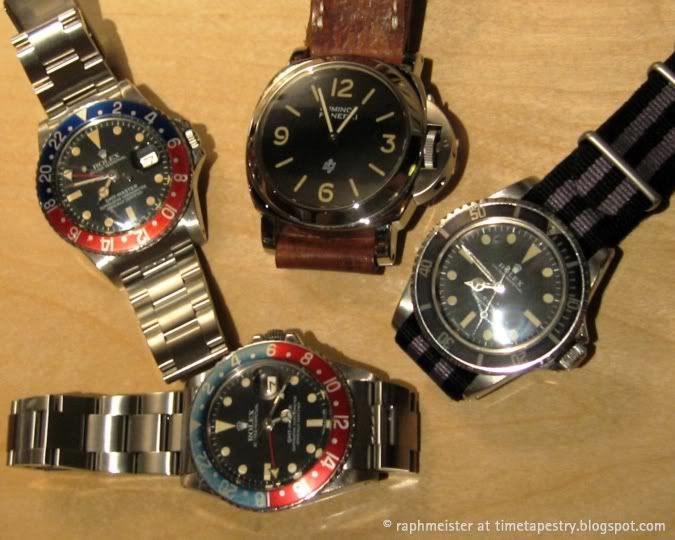 steve mcqueen decided to drop by... some orange hand love...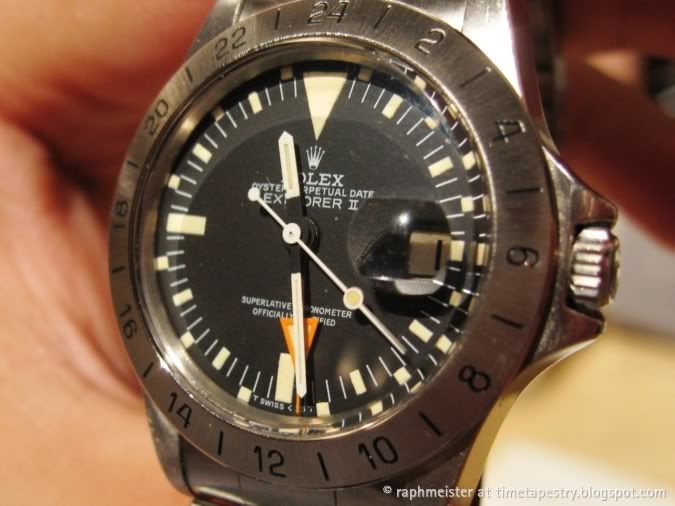 just the vintage Rolexes then... tritium matte dial love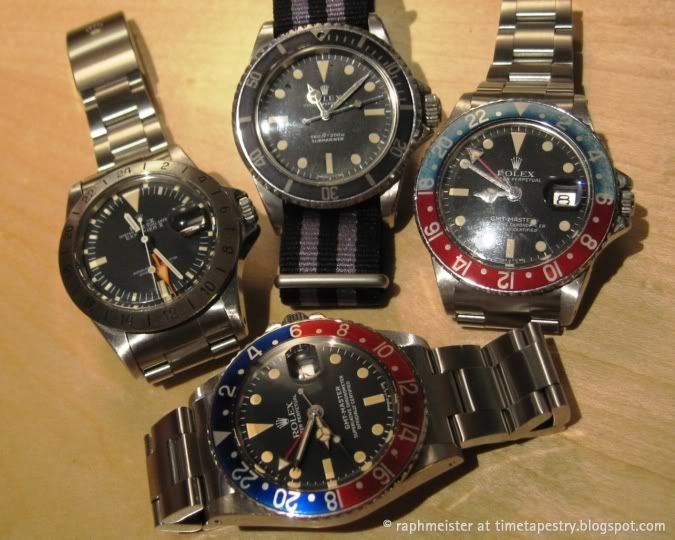 some warp factor... superdome on the 5513 subbie... love the superdome...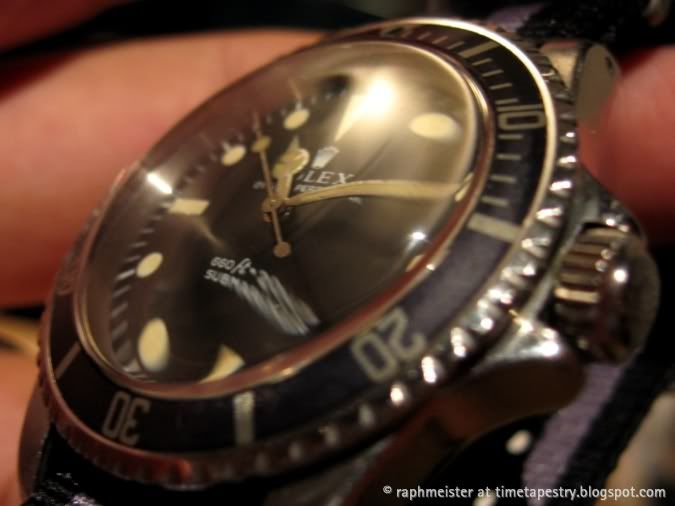 hope you enjoyed the pics from our gtg :)
cheers
raph