In 1953, Rolex decided to come up with an innovative watch for the then relatively new activity of scuba diving. It would be officially launched in the 1954 Basel Watch Fair and since then, it has been worn by the world's most famous debonair spy and it and its brethren (submariner date, seadweller) have the ignominious honor of being some of the most copied watches in the world... but all these are not really important.


the mighty no date submariners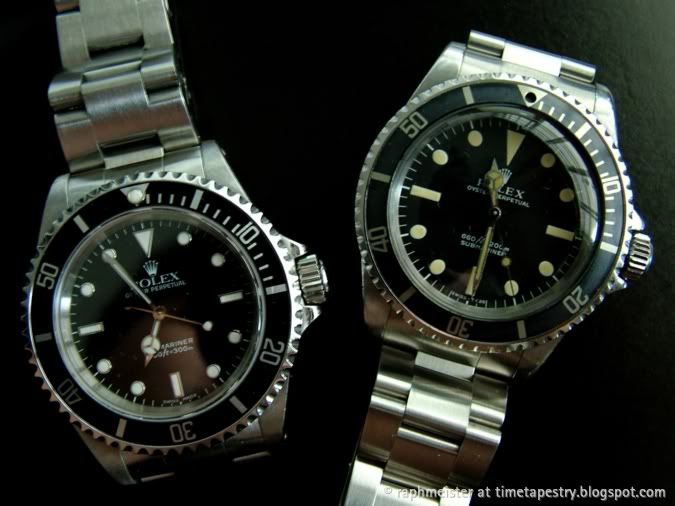 What is important is that I love this watch and i wear watches to please only one person and thats me :) so if you don't like the brand or think that subs and Rolexes are common and the purchase option of commoners, well, you're entitled as am I... I believe Rolex are the makers of many great watches and this one in their lineup calls to me a lot.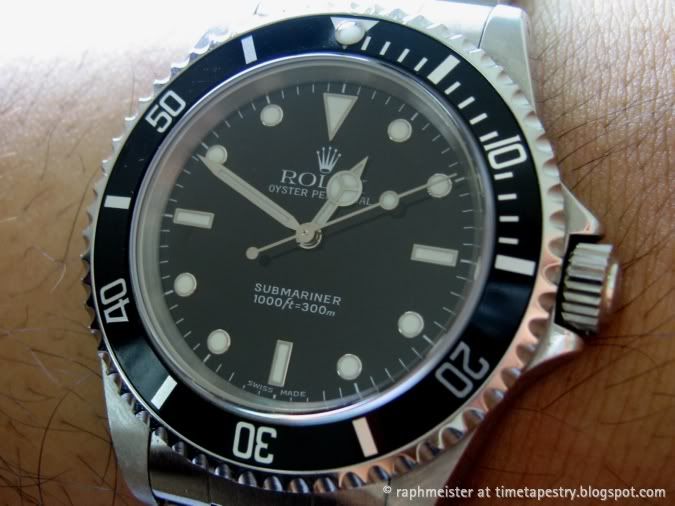 so a comparison then between the 5513 and the best modern evolution of it, the 14060M

what do they have in common?
1) automatic winding movements
2) no unnecessary lines of text on cosc on the dial
3) simple and gorgeous :)
how do they differ?
1) plexi superdome vs flat synthetic sapphire crystal
2) movement advances in the 14060M... breguet overcoil etc
3) Superluminova vs tritium
4) oyster bracelet vs rivetted bracelet
5) some dial differences, text and where they're at and matte on 5513
6) size of markings and markers and white gold surrounds
7) dial and bezel fonts
8) depth rating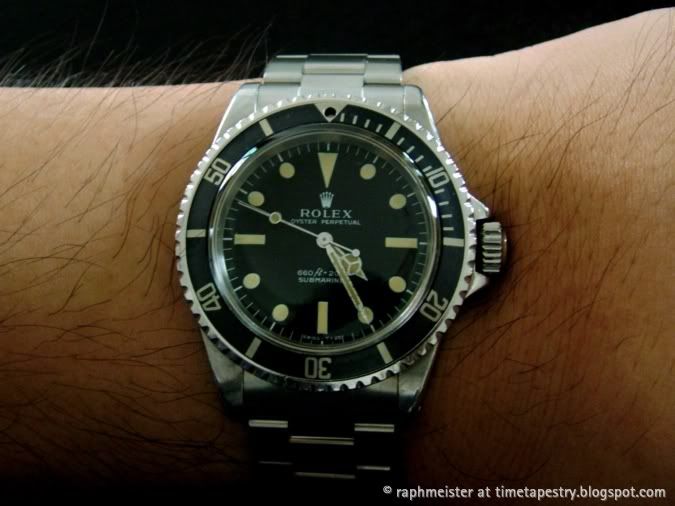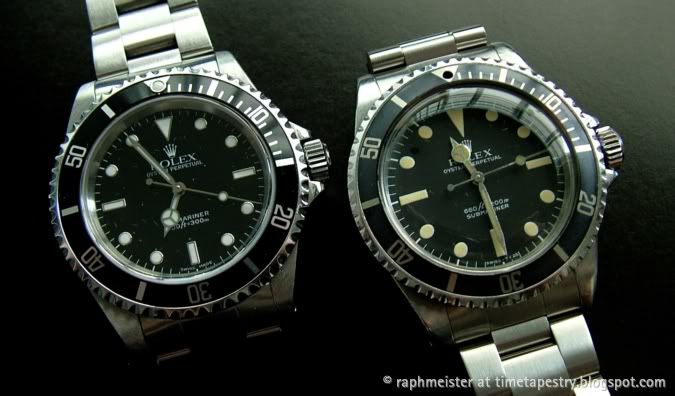 lume shot... uhm i guess thats why its called SUPERluminova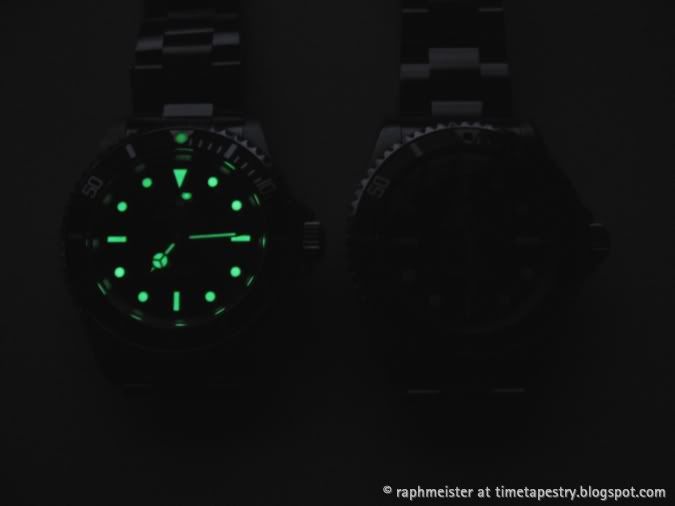 classic lines and look... pure poetry