Audemars Piguet Royal Oak Offshore Strap Changing 101
I had always intended to get round to doing this and I am pleased to note that another kind soul has done it and is kind enough to allow me to reproduce his AP strap changing images. so first off, credit where credit is due to
Wirinhar on Horomundi AP forums.
Of course this process is much simplified with a tool from AP, which to my knowledge they don't give or sell but similar tools may be available perhaps, but if you don't have that tool than using 2 screwdrivers will do the trick but that may take a lot of elbow grease if the loctite is uh... tight. So the images cropped & revised by me and the raphmeisters instructions and advice on changing the shoes(read straps) on the Royal Oak Offshore
Step 1: Get your tools ready...
These will include 1.6mm (some advocate 2.0mm) screwdriver (1 or 2 depending), the holder(not the right term but its gonna be referenced as that, toothpick, tweezers, clean area that you won't lose screws easily in.
(google "bergeon precision tools" & "
Bergeon 6730 Bracelet Screw Holding Base"
to find what u need...
Possible choices Bergeon screwdrivers 6895's, 6896's and 6901's
here
and the stopper (bracelet adjustment)
here
)
Potentially instead of the holder, a mini bench vice and cleverly positioned holders for a screwdriver could do the trick...
If the loctite is tight, a little indirect warming with a hairdryer may be necessary but don't fry the watch yuh :) (do this at your own risk)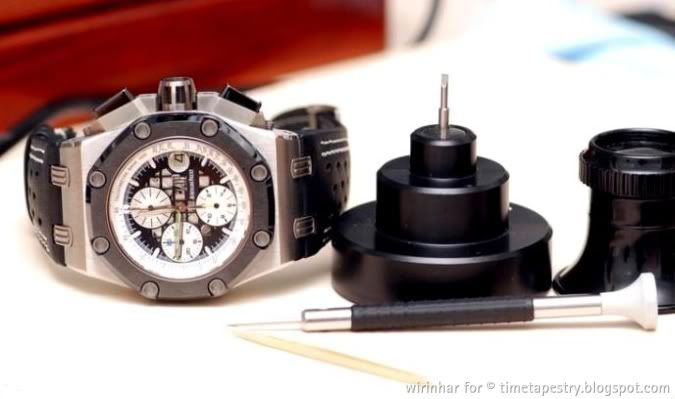 Step 2: Hold er steady...
Put one end of the screw on the holder so that it holds the screw in place... You do this cause AP screws have a female and male end that screw together in the middle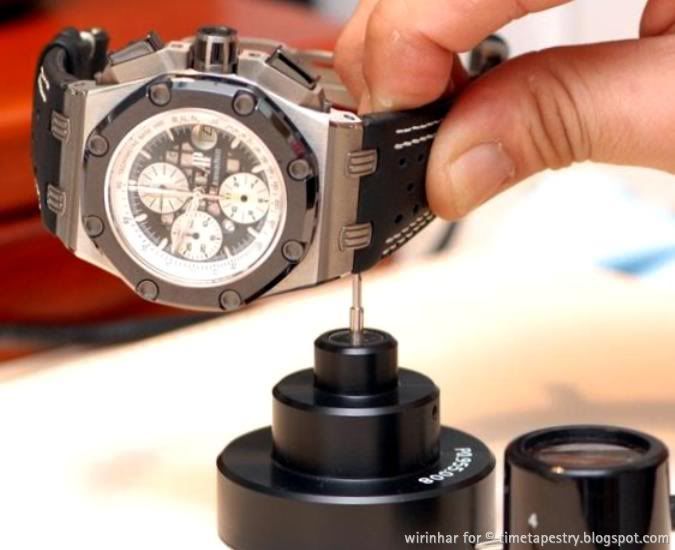 Step 3: 2 screws are better than 1...
Use the screwdriver
to unscrew the top screw whilst the bottom is held by the holder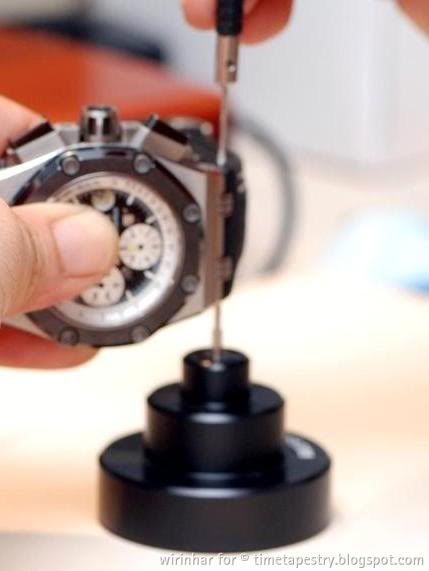 Step 4: Remove em screws...
Gently take out the small screw bit with a pair of tweezers
Step 5: Remove the er... other screw...
U don't have to use a toothpick yuh as long as you get somethin that can poke out the other screw part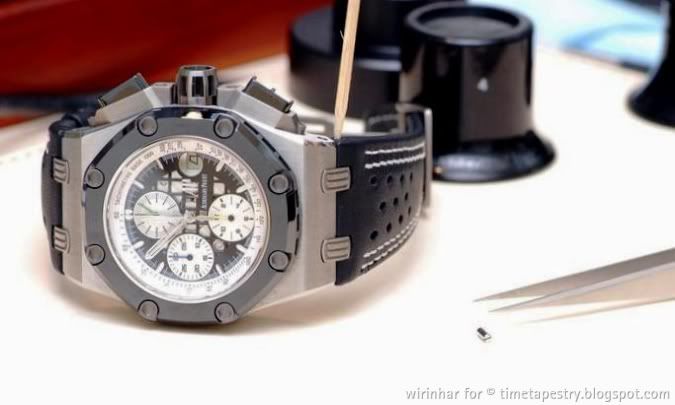 & VOILA! Magic... the strap is off :)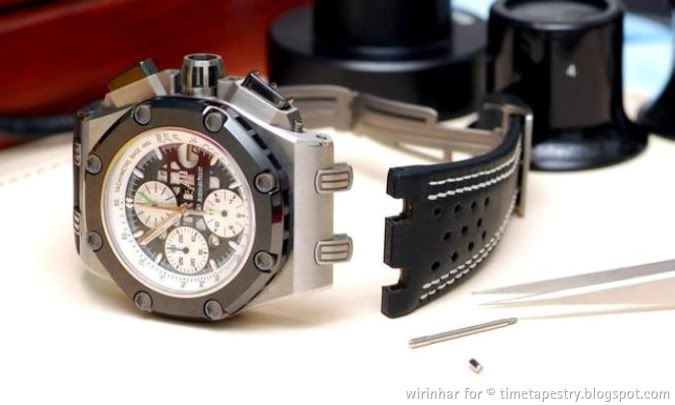 fine naked body... uhm watch body that is... best to use the same
screws for the same plots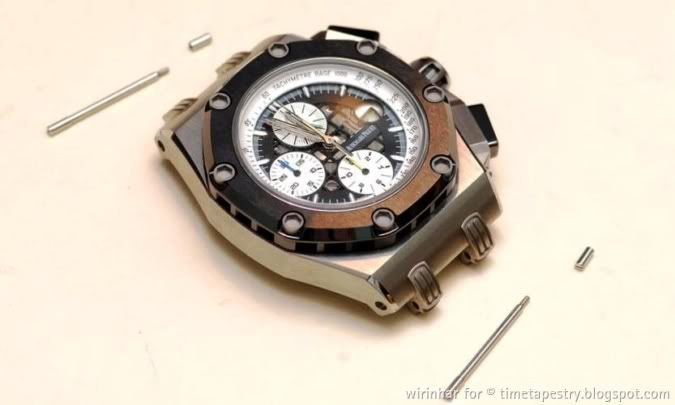 Step 6: Put on the new strap...
Put one end of the screw in...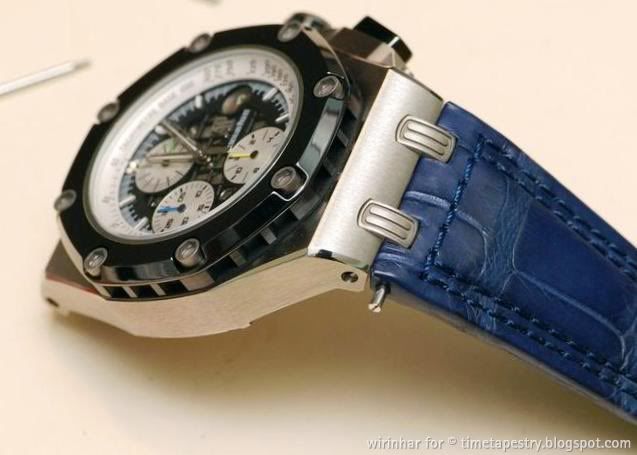 ... rest it on the holder, make sure its steady and screw it back in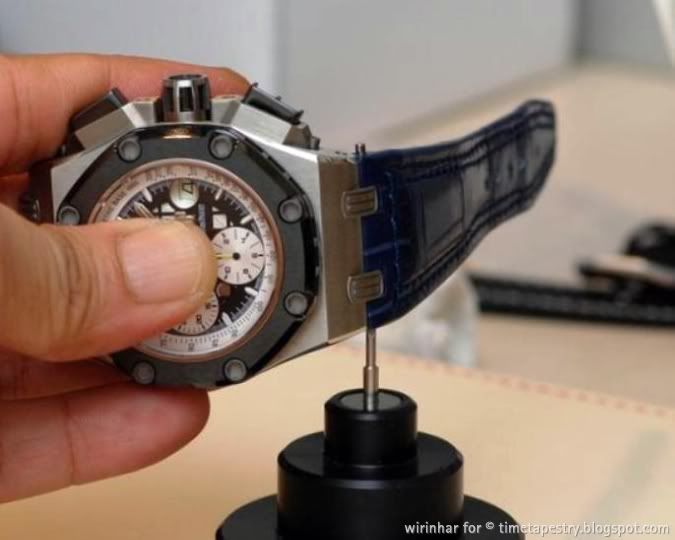 Step 7: Simply unscrew the buckle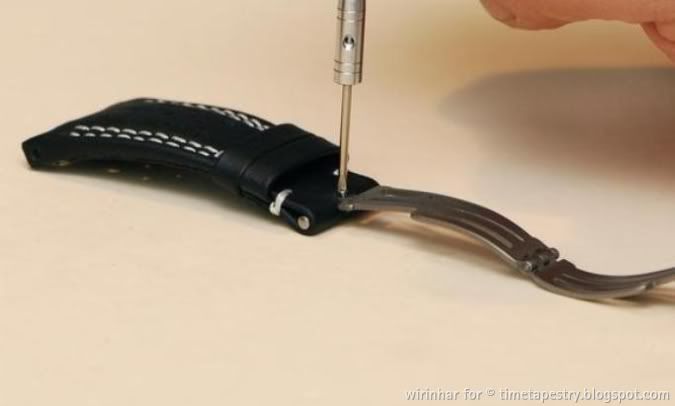 ... and extract the metal pin holding the deployant buckle in place...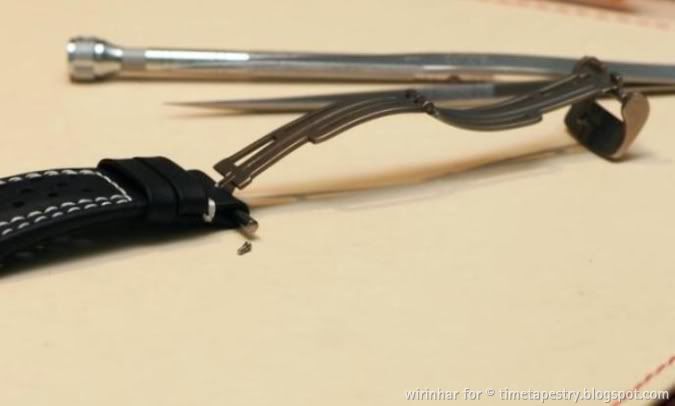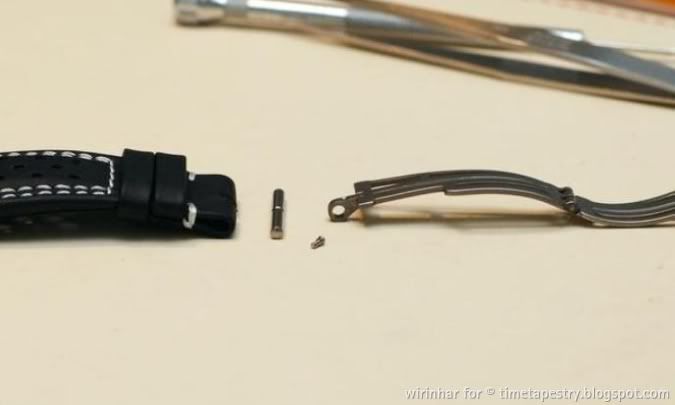 Step 8: Enjoy your lovely new strap on your gorgeous Royal Oak Offshore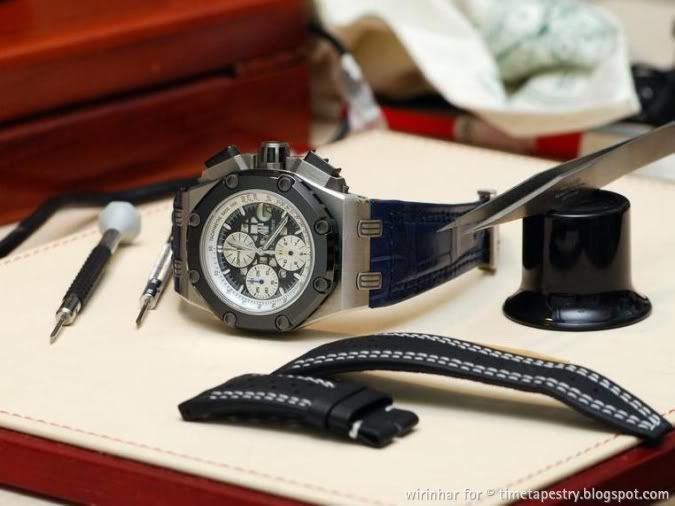 the Rubens Barichello II Titanium is my other most fave ROO...
the other one...

the ultimate ROO

... the End of Days