Well they had to finally capitulate I suppose... They had gone above 40mm
for some other models but those are not key. In their sports range, this is the
first big step towards giving in to the big watch trend. So does it work?
Hard to tell from these as there is no watch to compare it against in these pics...
but it looks mighty meaty and thick...
still a decent looker as it has a beautiful base to work off... but the changes made
actually seem to be for the worst... too many words for starters...

just a side and back shot with the valve in view
glidelock clasp... looks like a weapon and therefore is COOL :)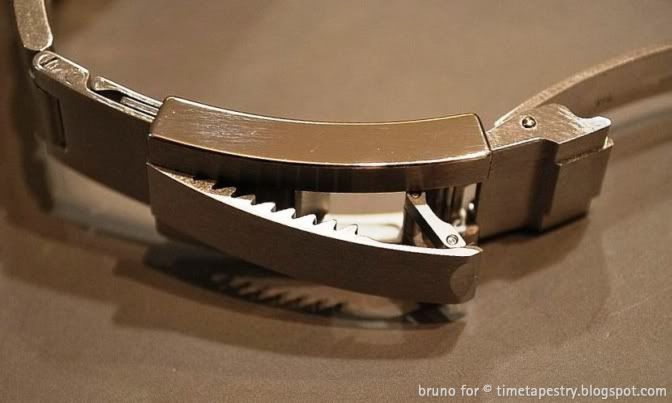 nice but not an improvement from the previous sea dweller imho...hmmm wonder whats coming next... larger daytonas? larger GMT ceramics? I hope not...

(Original source for these pics are from Bruno who posted these on watchprosite and horomundi
and other forums. Permission obtained to post them here...)