a live shot of the piece... AP's proprietary forged carbon
case with a steel bezel...


the world needs more limited editions... NOT!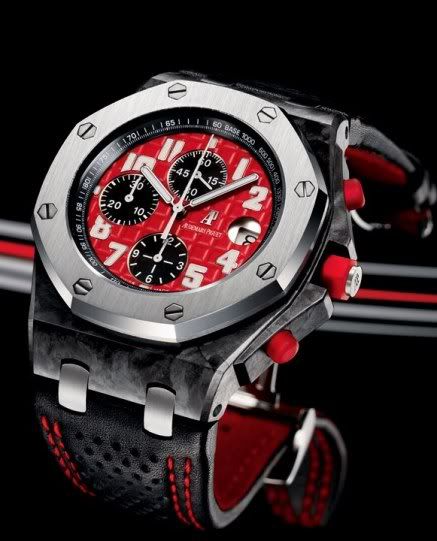 as in the best borat fashion of a not joke ;) ok LEs are overdone... and AP with the ROO line are purveyors of a seemingly ever increasing number of limited editions... these 'false limiteds' so termed because the brands falsely limit the number that can hit the market, are just a lot of marketing fluff... hyping watches with a few color changes here and there and not much real innovation or new value in movement or case design and build.

So the simple logic to buying LEs is this... If you like the watch for its looks, hotness, what it says about you, then buy it. Not just because its an overhyped LE. after the hype wears off its just an Offshore with color changes...

Singapore F1 LE... Limited to 250 pieces...
limited as it helps
justify the premium :)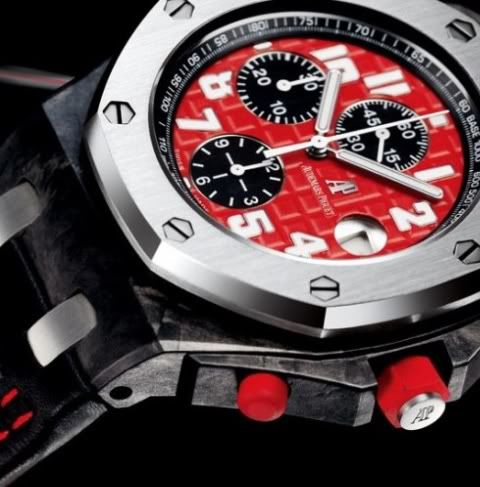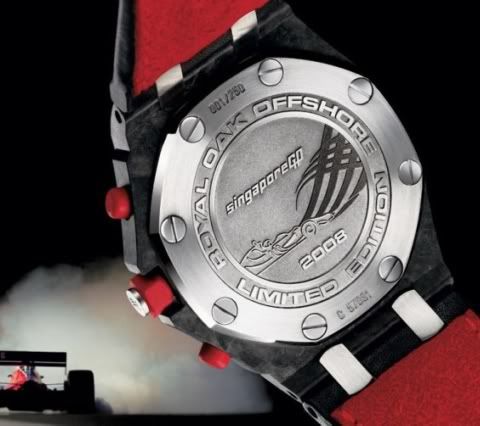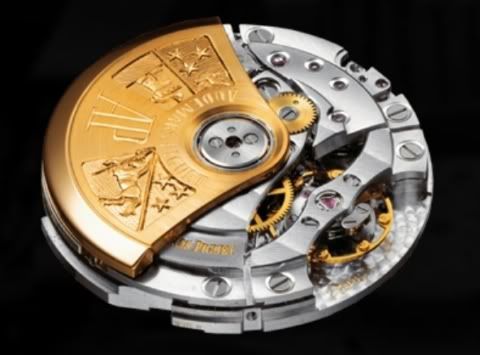 The team alinghi was the first to feature AP forged carbon cases and now the SGP F1 commemorative watch has it too for the case but with a steel bezel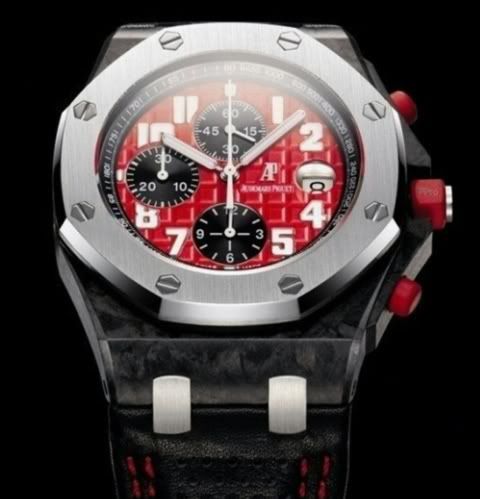 Issues with AP's Forged Carbon in the Team Alinghi
(Info from the purists and friends TA experience)
Of course when new materials are introduced, one would hope the manufacturers would field test, stress test before releasing it, but of course they need to recoup the money pumped in to making these new materials and processes/machinery to making them, so shortcuts may be taken...
AP came out with the forged carbon team alinghi to much hype in 2007 to tie in with the TA defender team in the Americas Cup challenge. While the watch was interesting and started becoming super hot selling at a premium, there are some shortcomings in the actual pieces that are coming to light.
While AP touts that forged carbon has a hardness of 626 vickers (Alacrite 420 vickers and steel 200 vickers), it has been shown that what they are using can wear quite a bit, chip, dent, scratch etc... Interesting enough, at a watch gathering, a young sleight Chinese lad managed to break a piece of AP's forged carbon disc with his bare hands. Try doing that with steel :)
Owners have commented on 'chips/dings/dents', 'scratches', 'worn/flattened corners and edges', 'roughened surfaces' etc. Some have termed it 'fragile', 'not durable'... Another noted that he knows of new pieces coming with uneven edges.
Of importance too is that there is no way to refinish forged carbon and replacement is the only option. This would cost quite a fair bit so 2nd hand buyers of AP's forged carbon watches need to keep this in mind. For the TA as the crystal is integrated with the bezel, a replacement will cost even more as you have to pay for the crystal as well.
Read more about owners noting issues with their TAs here

ADDITIONAL NOTES


A)
Ceramic has to be replaced too (eg RBII Ti bezel and for other brand's ceramic watches) and can't be refinished. Owners of Rubberblad ROOs, your rubber bezel of course can't be refinised and has to be replaced at quite high cost. All issues on the outer case of watches are not covered by warranty so you foot the bill.
B)
If you own a TA and want them to replace a worn bezel for free, they will do so if there is water vapor in the watch as they will believe the bezel and crystal to be the issue for the presence of the water vapor.
C)
I
f you have a AP rose gold, note that the rose gold color is made by adding copper & silver to bond them. If this goes into salt water or pool water, have it rinsed out with tap water or it may fade to yellow gold but can be refinished back to rose.
________________________________________________

In other news, congrats to the Revolution team for

penetrating
the French market... Doing it in style too, with the gorgeous
Monica Belluci on the front cover of the 1st edition...