jlc has a most interesting history and i won't be able to do it justice in this short post. but i would like to say that it has a most significant place in the haute horlogerie universe and it is impressive to see it step up, innovate and aim to achieve even more great things building on its fantastic past.

in the earlier days, jlc as a watch brand was not the strongest to begin with and was more known for being a ebauche and parts supplier to the big houses. it has sought to improve in several areas it was perceived to be weak in and i believe it has definitely come into its own as a watch brand. one just has to look at the amazing depth and breadth of offerings it has built up in the recent years and the variety of in-house calibres it has produced to offer such a range.... and of course there is the breath taking gyrotourbillon II... so it was with great pleasure me and several other jlc lovers descended on raffles hotel for the unveiling of the yearbook 2.



Singapore's lovely Raffles Hotel was the scene and is the
location of the JLC boutique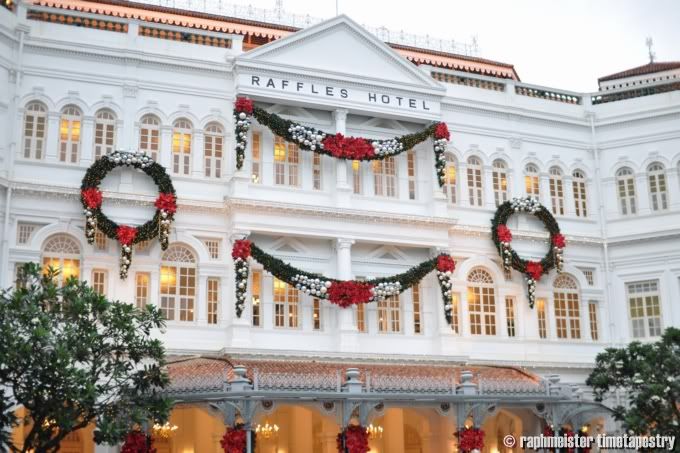 the yearbooks are a great way of chronicling the past, enriching the present and tantalising us with the future of the grand maison and i am a happy owner of both
yearbooks 1 & 2
.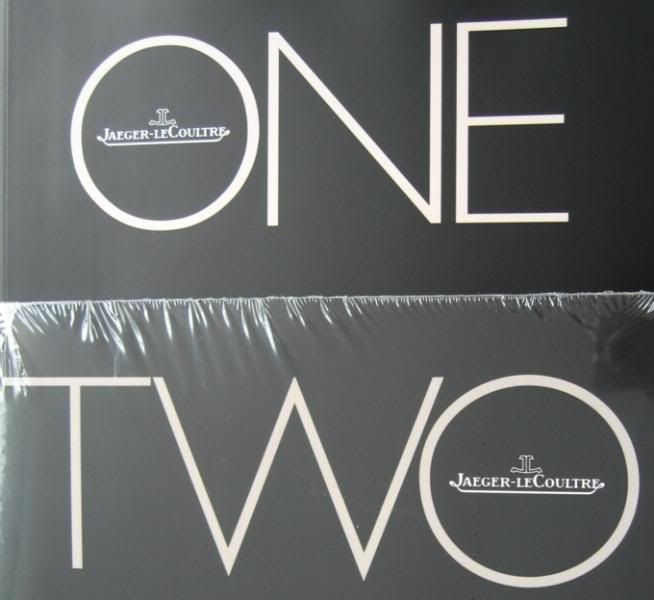 i would like to extend thanks to xavier, tjeng jaw, the jlc team and the boutique staff for a nice (albeit slightly warm ;) evening and kudos to their ceo and staff in the vallee de joux. i look forward to whats in store in the years ahead from them but even if nothing more came forth, which would be highly unlikely, they have already offered so many great watches to us :)
xavier and jaw both gave excellent and thankfully short speeches ;)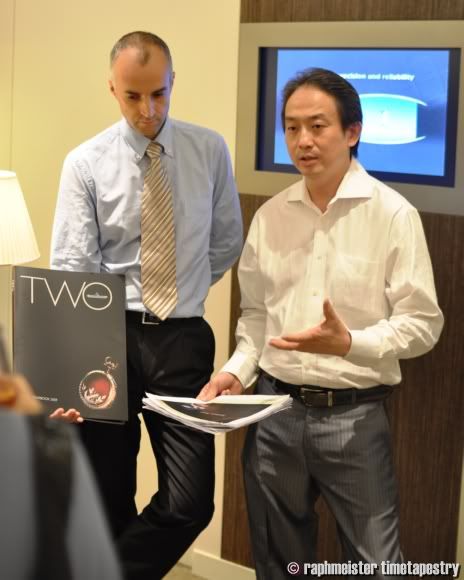 garina and alethea hard at work ensuring everyone got their copy... thx ladies
Some pages from the wonderful Yearbook 2 follow... Marc Newson Atmos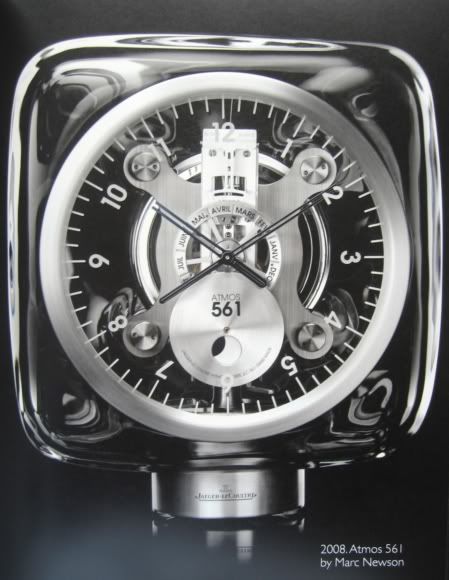 cool movement pic

pink gold duometre... a lot of folks are into this one right now :)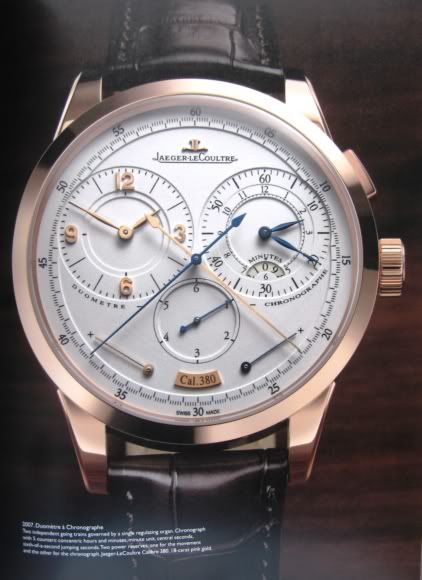 u gotta love this... an older and beautiful jlc movement...
Some pics of folks who were there that evening... i see a number of my mates...
CH, Linda, Peter, Prof Wong, Dirk, Stefano, Russell, Dick, Zach and Jeff
i have to thank Linda for securing a copy of One for me :)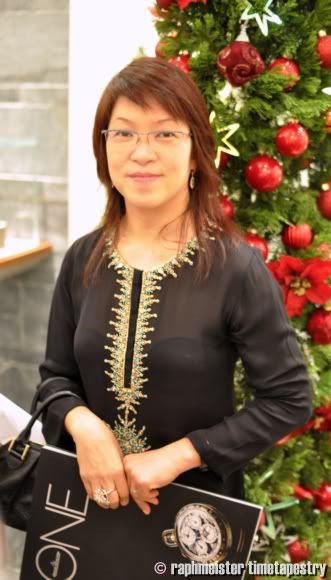 and just a few watch pics... reverso tourby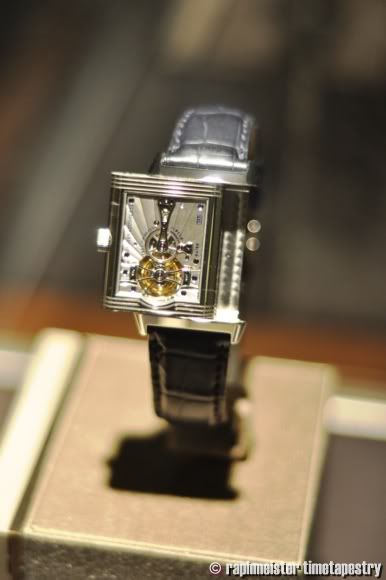 master tourby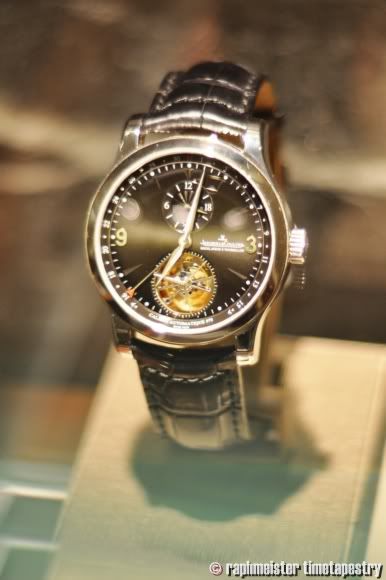 platinum duometre exclusive to the boutique... va va va voom ;)
i prefer the pink gold one more but have to reserve the funds for now :)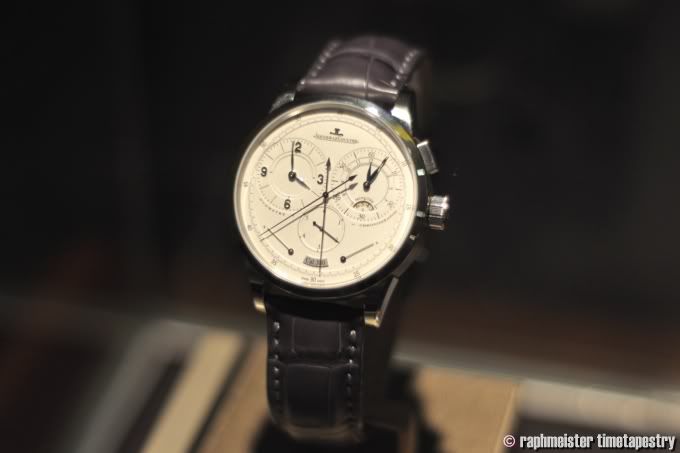 hope u enjoyed the report.
cheers
raph