anyways day 1 of basel has come and even before then we have seen so many ugly watches... and many oversized over the top sports watches too... interestingly enough it is an oversized sports watch that has caught my eye :) the other brands have not rolled out anything really interesting in my view... dial color changes, new metals and variants of existing designs.... but OMEGA... oh yes, they did something right this round. check dis out ;)


the old ploprof above and the new below it... some differences is red to orange... (uhm the more i look at it... the more i like the old one though :)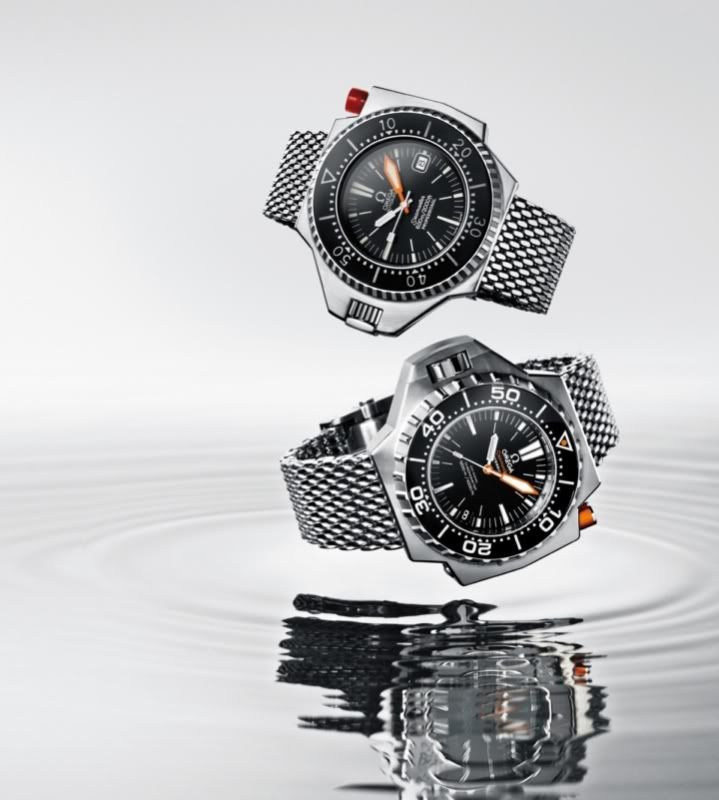 bezel insert is now sapphire covering superlume markers very similar to the 50fathoms...


it has omegas co-axial chronometer movement but its covered up in this dive sports watch :)
the orange strap should have been the best bet but I dun like how they've done it with the stripes and the wording down the middle... eeewww... but i guess it should be easy enuff to custom make another strap :)
there is another downside to it as well. its gonna cost you around or over S$10.5+k list. lets see what else comes out that catches the raphmeisters eye in the days to come....
oh... uhm... well... theres this one other little thing... i came across a watch from zenith that didn't actually make me want to throw up. they have been responsible for some of the most hideous looking watches in recent times and the worst watch ads i have seen but this watch... actually looks... decent. never say never i guess :) so housing a cool el primero chrono movement..
the new vintage 1969 chrono
and some non-watch pics :)
the UN chairman phone from the front... uhm its a HHHUUUGGGEEE letdown for me if these are the actual pictures and not some guy wif too much time on his hands photoshopping them up... boring... next please