had a stopover at the Audemars Piguet Boutique down on Orchard Road as i had an invite to check out the SIHH 2009 novelties... not too many were available here but there were a couple... so sharing these pics here with u...
bumblebee

bumblebee

bumblebee !!!
note this is NOT the official name for the... uhm... bumblebee ;) regular production and rrp at low S$40k...
forged carbon body, ceramic bezel and lite...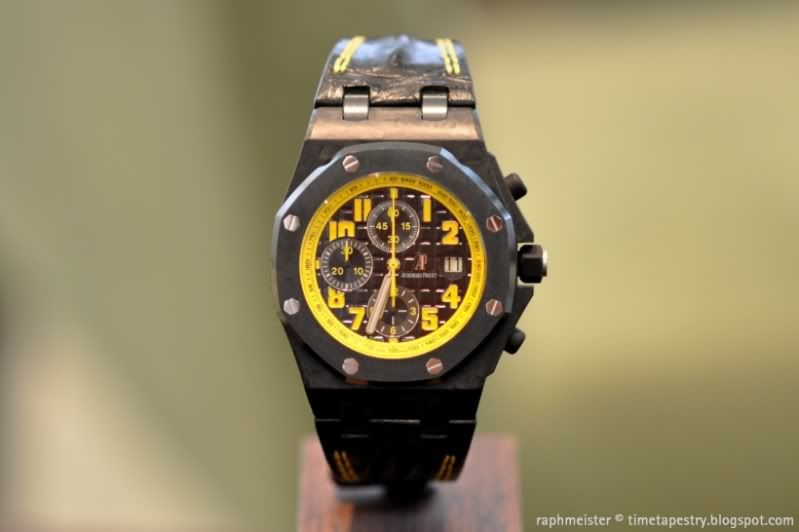 a nice watch but if i were making it... the hour and minute hand would be yellowy like the End of Days and the tachymetre ring would be the same shade of grey as in the subsidiary dials outer ring...
this one though is still the king of AP black watches for me... and one of the best RO Offshore Limited Editions ever.... dark, menacing, strong and heavy pvd'ed steel ;) GGGRRRRR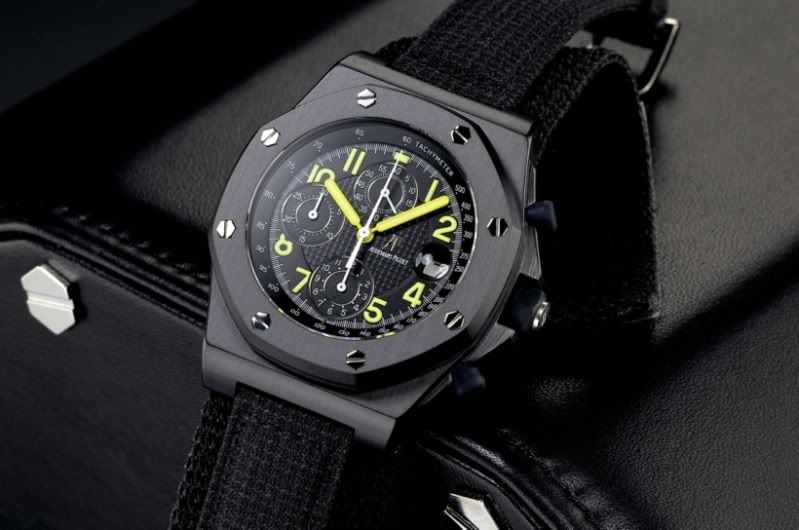 and now for a short bling interlude.... BBBBLLLLLIIIIIINNNNNNNGGGGG!!!! to the max ;)
some interesting jewelry things on offer as well... the black rubber strap with the fierce AP buckle is retailing for S$1.7k if noted correctly
i found this quite pretty as well, maybe for the wifey? hmm after checking the price tag... gotta think about that one just a bit more ;)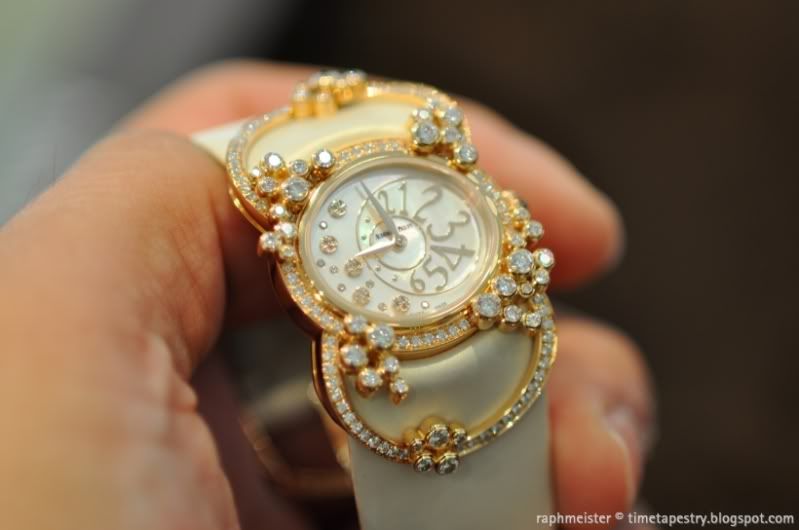 and the other one i wanted to catch was this one... its not enamel but white lacquer...
a good looking piece in my books
but it does face steep competition in the classic chrono range... the rest being more of manual wind chronos whereas this is an auto...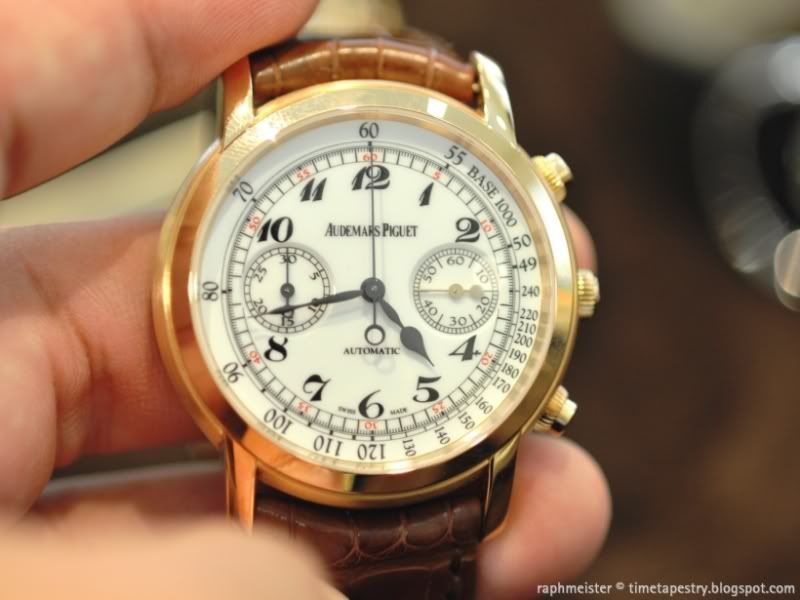 AP in house movement 3124/3481 based on the 3120 auto movement... easy to recognise that rotor on their other 3120 movements eg. used in the Royal Oak 15300...