"the world is a vampire... sent to drain... secret destroyers, hold you up to the flames... & what do I get for my pain?... & what do you want, i want to change... despite all my rage I am still just a rat in a cage… then someone will say what is lost can never be saved…"
raphmeister
selected extracts from 'bullet with butterfly wings' from smashing pumpkins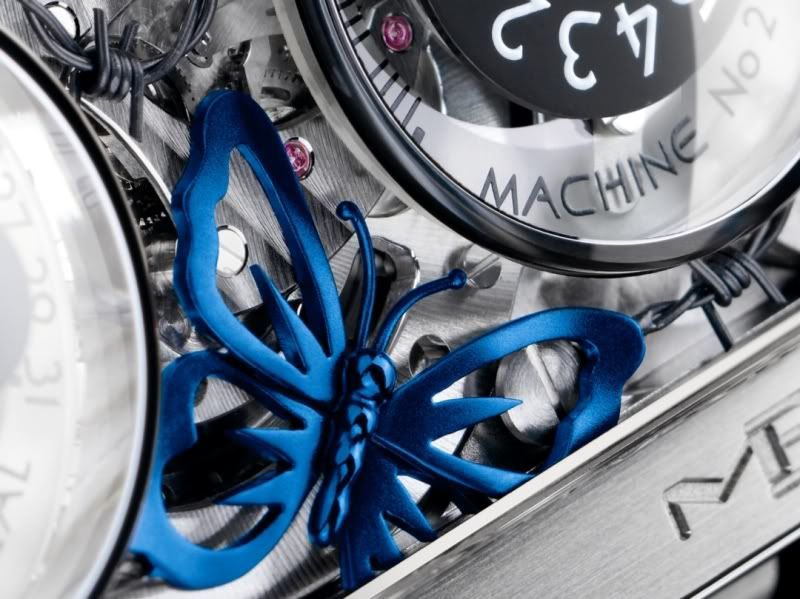 "I've known Luc Pettavino for a long time and I admire his courage and determination," said Büsser. "When I saw the film he had made about his son Paul, I was extremely moved. If we were going to create a piece for Only Watch, it needed to convey the same emotion I had felt – to create something that has meaning even if it is going to shock."

i had seen this machine pop up on the forums and sites and hadn't read much into it initially but if you are thinking of just moseying on by...
ACHTUNG BABY!!!
this piece deserves a bit more attention. the only watch swings by every 2 years and they showcase piece uniques contributed by the various watch houses. now most years, most of the watches that are contributed are typically color changes, case material changes or just case inscriptions with 'only watch' going for it... although it is good that all these houses/brands contribute their pieces for the auction, they don't really take it to the next level...
this then, is doing things a better way... and making the contribution more meaningful. I applaud Maximilian Büsser for synthesizing into the HM's being the cause that it is looking to aid... that in itself is some kind of wonderful and imparts this piece wif a whole lot more soul... there are many out there who can copy or regurgitate but can't really create or innovate... Max has shown his ability to realise a wonderful expression in a work of horology with this and it is most impressive...
to end off, I would like to wish the MB&F team with Sage Vaughn much success for this piece in the auction. It is a deserving cause and a remarkable timepiece...
...a butterfly trapped in the movement and it has no hope of escaping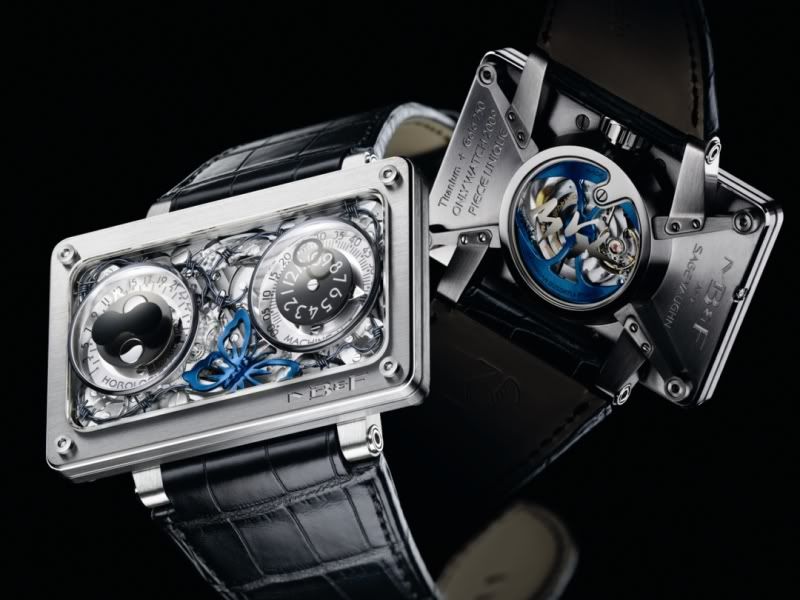 my select extracts from the press release...

The case top has been opened up for the first time to reveal the 365 parts of the movement through a sapphire glass. The movement imprisoned with hand-made gold barbed wire – a symbol of the illness that captures the body - and trapped in the barbed wire is a butterfly, representing innocence and hope, crafted of blued gold, sits on the bridge with its wings slightly clipped, a representation of the duality of hope and destiny in the life of DMD children.

This emotionally charged piece, a one-of-a-kind interpretation of MB&F's Horological Machine N°2, is signed by the American artist Sage Vaughn. It will be auctioned at Only Watch, the charity auction to benefit research into Duchenne Muscular Dystrophy to be held in Monaco on 24 September 2009 under the patronage of HSH Prince Albert II. The disease is a genetic disorder affecting boys. It causes a progressive weakening of the muscles that becomes fatal as the child gets older. The Monegasque Association against Duchenne Muscular Dystrophy (AMM) is a leading force in the drive to find a cure.

love the rotor... battleaxing its way to freedom in the fight against this disease hopefully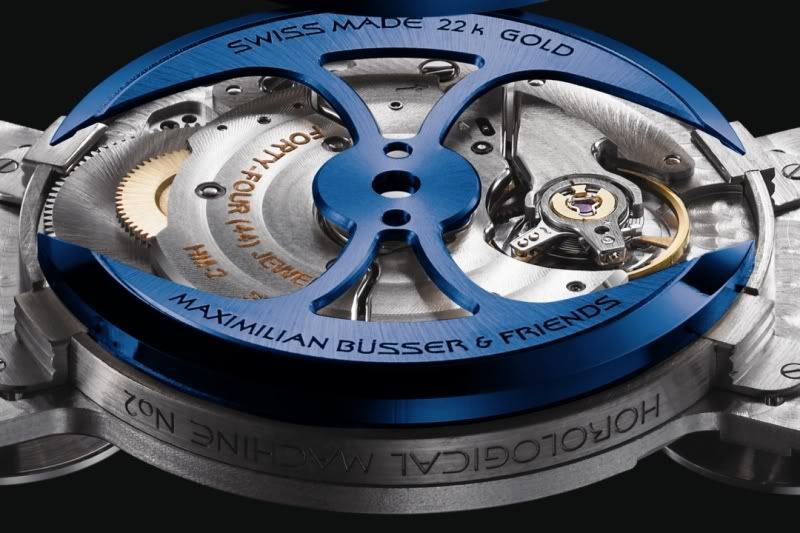 a worthy cause and i hope that the auction as a whole does well....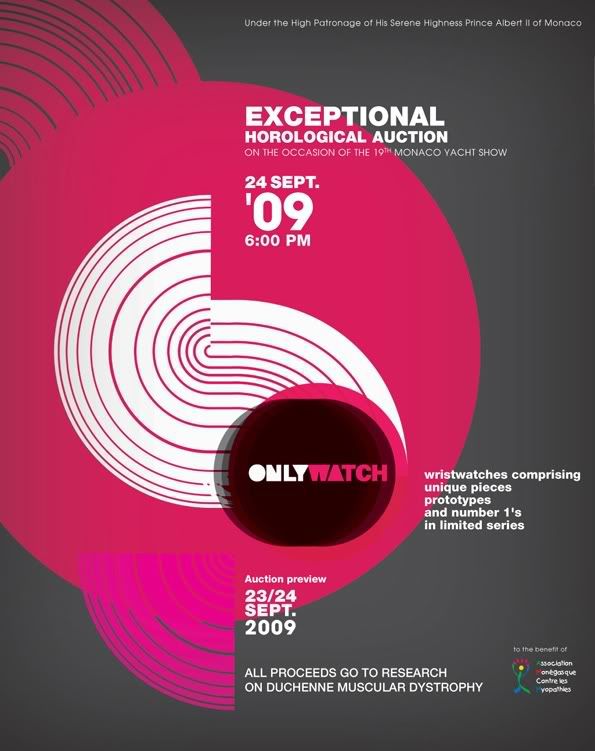 do drop by this post at watchismo to view the video of max speaking about this wonderful piece there...
view video in post
or view in
youtube
... dun miss it m'kay ;)