i had the opportunity to get in touch with a cool local watch lover and collector, darth khips, possibly from tattooine, who introduced me to some of his watch loving kakis (colloquial expression for 'mates' for my foreign readers :) so a gtg was setup and it was a fun nite with new found friends... no airs and some nice and fun watches
vacheron constantin malte chrono... a very nice chrono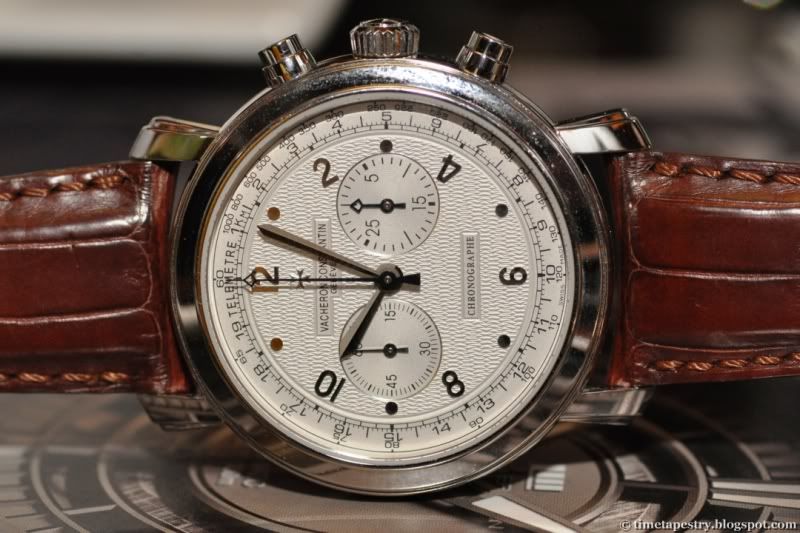 nouvelle lemania 2310... a very nice movement be it in a 5070, a roger dubuis, a speedmaster or in this vc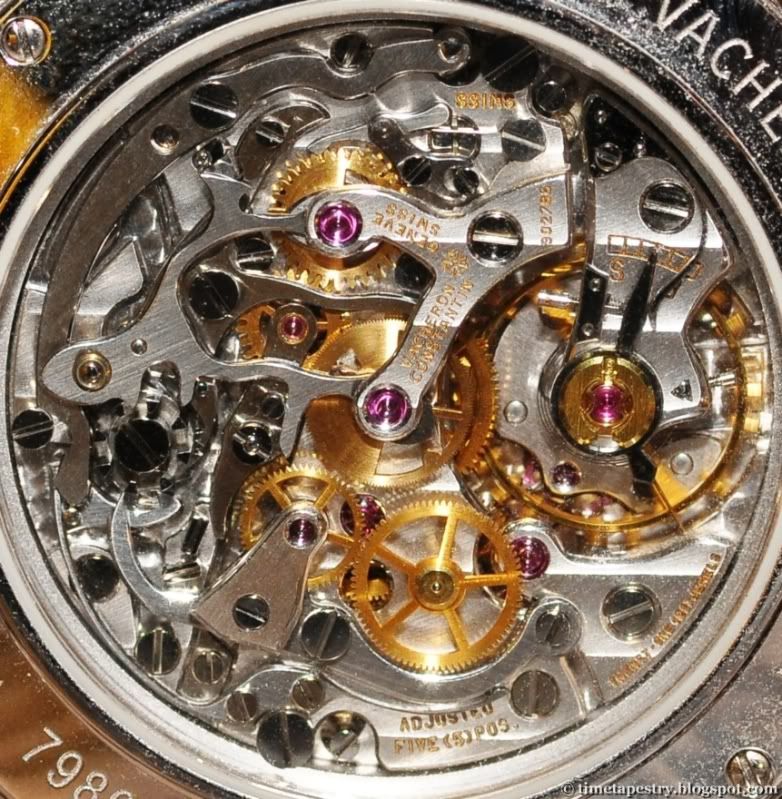 cool GO panograph... unfortunately i didn't manage to snap a decent movement shot but the movement is pretty nice too...
chronoswiss monopusher... i am not a fan of the ribbed tuna can style cases but can understand the charm it has for others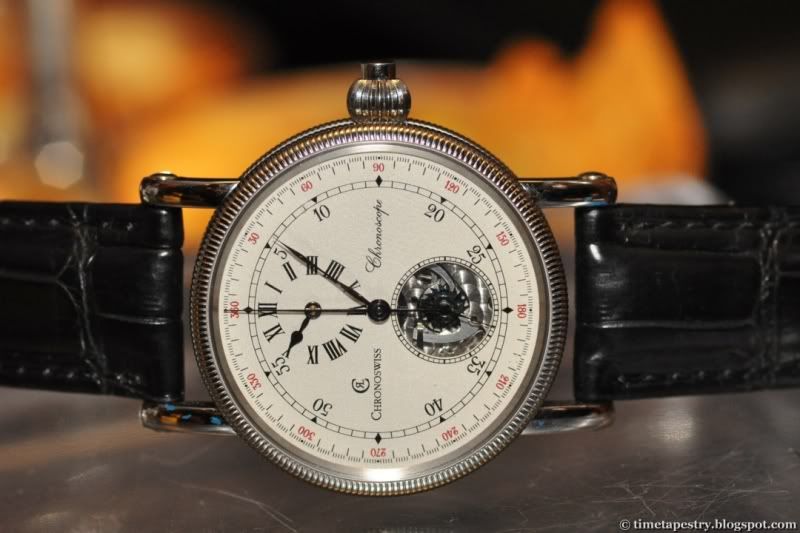 blancpain full calendar... i like the classic style to this piece and the old style pointers...
azimuth... i applaud the singapore gents for doing their thing and setting up a brand that has fans and haters... pretty polarising... but for me their sense of aesthetics are pretty bad... and to the question 'raph do u think u could do better in terms of design?' ... Yes I believe so... how difficult is it to top this for eg?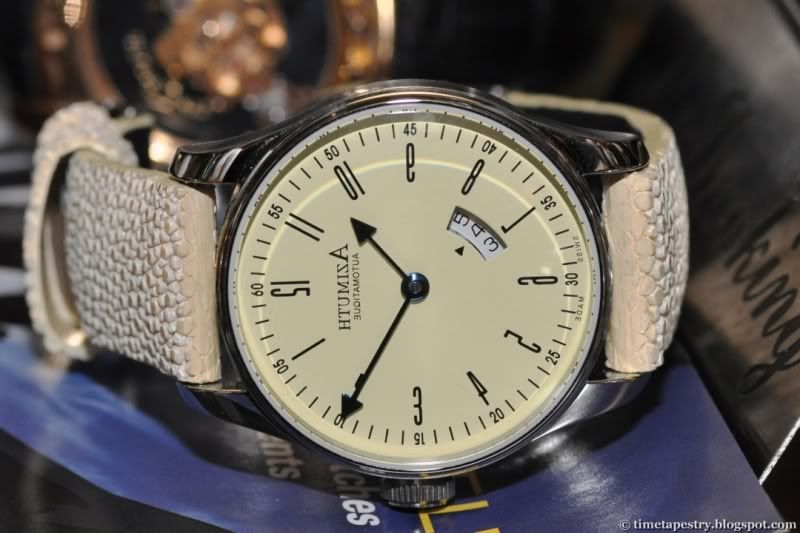 jlc duometre in yg... an interesting piece... it did not call out to me personally but i like its innovation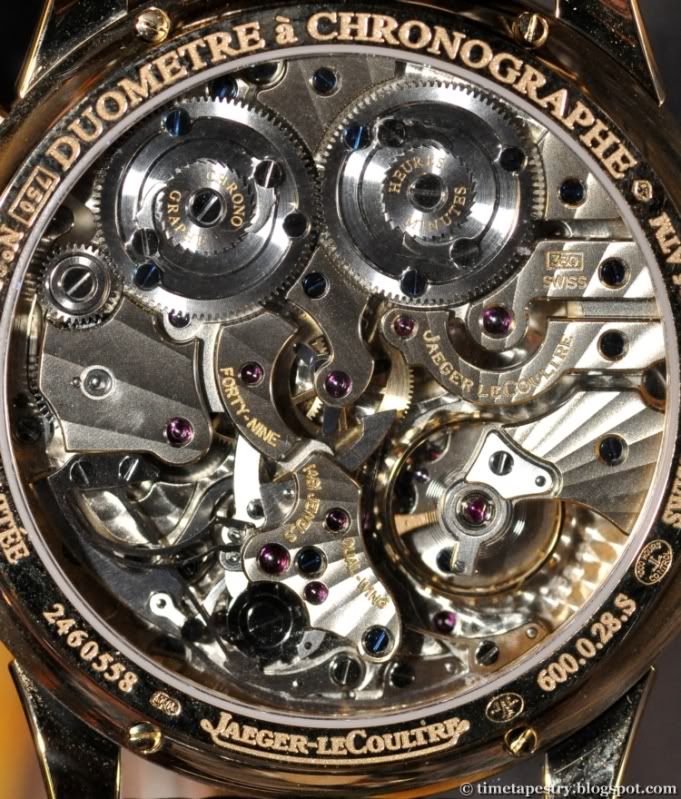 a couple of pieces lined up...
blancpain fifty fathoms in rg... a pretty heavy beast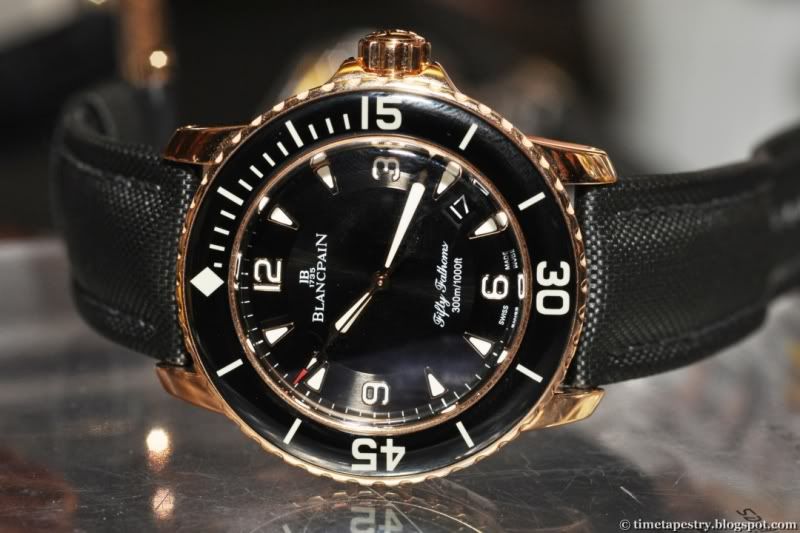 mih... after seeing and putting it on my wrist, i know its not for me... i respect the work of ludwig and gerber but the aesthetics do not call to me... and the unaligned/misalgined date issue would drive me crazy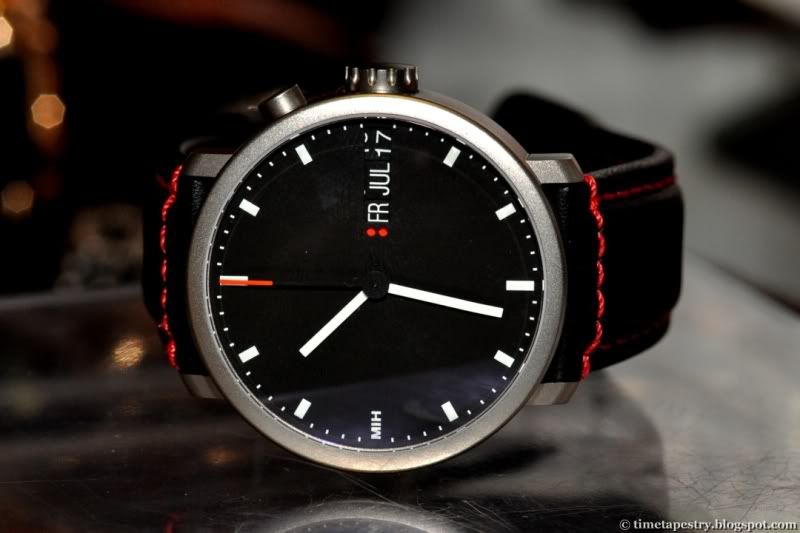 moser mayu... everything works except that '12' unfortunately... and not sure about the non-applied indices...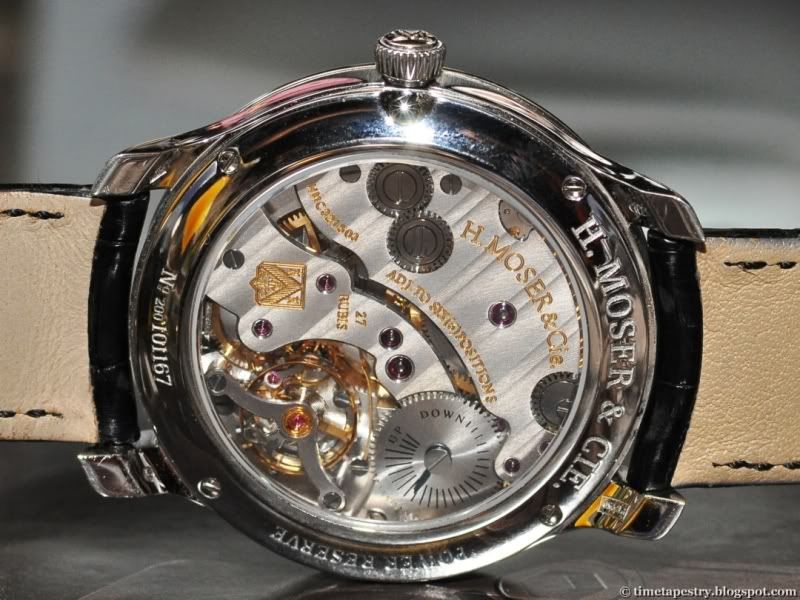 thats it for this gtg... a good time with some fine folks. hope u enjoyed the post.
cheers, raph