i've been MIA for awhile and a couple of readers and friends have dropped me a line to ask if alls well. on a whole, things are generally alright rite now but i have been busy dealing with 'stuff'... there seems to be alot of stuff to deal with but i did want to do this end of the year note, uhm, before the end of the year :) so without further delay, the notable mentions for 2010 :)
oh it so reminds me of the watchmen's night owl but it is cool and if you are a bored gajillionaire than you should definitely get this for the wife :) mb&f rewriting cool. tip of the hat to max busser & friends and boucheron for this. anything by MB&F is worth taking a look at in my opinion
so what are the noteworthy watches for 2010 for me? & what would get into my recommended 'to buy' list. (some recommendations from last year here... the usual patek, rolex, audemars piguet, jlc, vacheron constantin, dufour, halter, greubel forsey, peter speake marin, urwerk, roger smith, kari voutilainen, mb&f should remain there...


before i go further huge congrats to greubel forsey for the golden hand award at the GPdH de Geneve watch event. do check out my report of meeting Stephen Forsey HERE the winning watch is their new historique... a beauty. if you have the dough then watches from Greubel Forsey should be considered...
In the below $10k category, select
Rolex models, select Seikos(not the Grand Seikos for me, u can get a Rolex for that money ;), vintage watches, some panerais and iwcs in this price range are worth considering :) Omega is doing well in the sub-10k range and since it's bond's brand of choice due to all the marketing $$$ paid to the studios, its also now a hot brand in China. smart marketing boyz there.

if you really like green, then this is da GREEN BOMB!!! the incredible Hulk! :)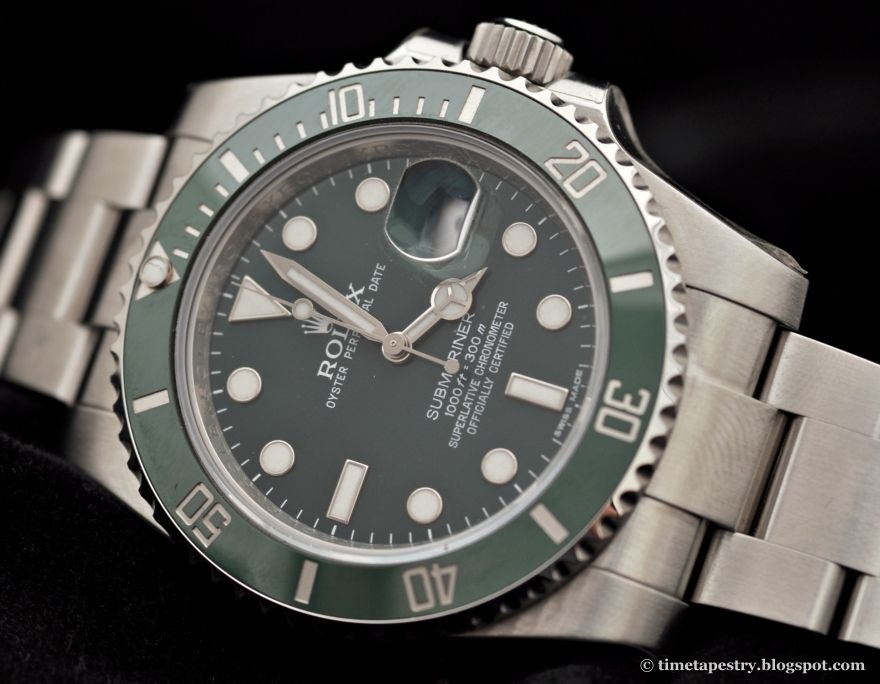 the most notable addition to this category though is the Tudor Monte Carlo. From a modern collection that I would never look at to buying a watch from them. Top marks to the Rolex owned company...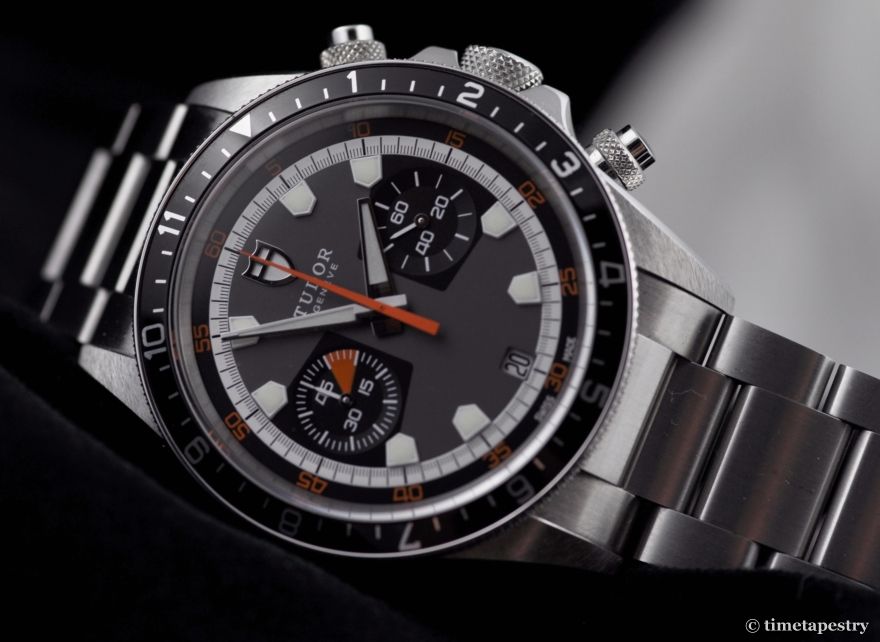 For some years I have been considering the idea of making a watch that our agents could sell at a more modest price than our Rolex watches, and yet one that would attain the standards of dependability for which Rolex is famous. I decided to form a separate company, with the object of making and marketing this new watch. Its called the Tudor Watch Company." –Hans Wilsdorf, Founder Of Rolex [March 6, 1946} Looks like they're getting back to business :)

In the S$10-20k, you get into the realm of the realm of the AP RO Jumbo, or Offshore pre-owned, rolex daytona, Rolex Explorer Orange Hand and the notable new mention in this category is a non-mechanical watch... the Devon Tread 1... it is cool and its only a question of whether it speaks to you... i think the new greyish ti VC Overseas also pops into this cat as well. (both Devon and the VC pics are in the post 3 posts down and were GPdHdG competition candidates)
nicely done... good use of the dual time module which is the same one as in the AP RO dual time...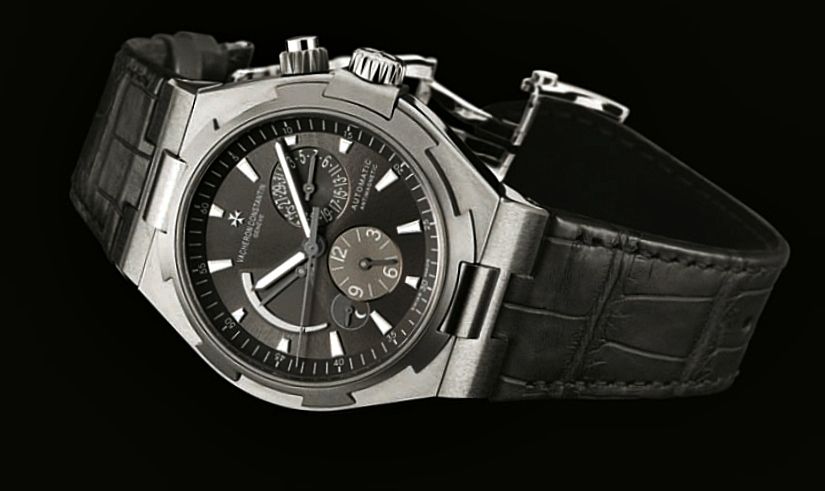 Up one notch and we're in the S$20-50k:

AP ROO[new base ROOs or more the LEs], Patek Nautiluses and Calatravas, VC patrimony, Historiques and the gorgeous 1921. a very hot price category. gold daytonas beckon as well and the basest of the base RMs. I would say the 1921 is a hot contender in the classic range and the AP ROOs for sports watch...
a lovely dress watch. it beats the simple oversized Patek cases with their small movements for me and goes head to head with the entry level FP Journes like the Chronometre Souveraine and Octa Rdm
>S$50k: "thats a BINGO!!!" as colonel hans landa would put it :)
i would take a version of the mb&f 2 or 3... patek 5070G, 5970P or G (they're all popping up at auctions) and there are too many other 4 digit references to remember from patek if u can afford em ~ minute repeaters, perp calendars and grand comps galore, paul newman daytonas, and a new addition of the freak diavolo.
5070G... deserving of its popularity but that premium over list is just making it difficult for working folk like me to ever get one :(
i may not have the diavolo nor will i buy one at >200k list but i am most happy with the freak that i have :) its the first freak... hmm if i use the word silicon and enhanced in the same sentence what comes to mind? :)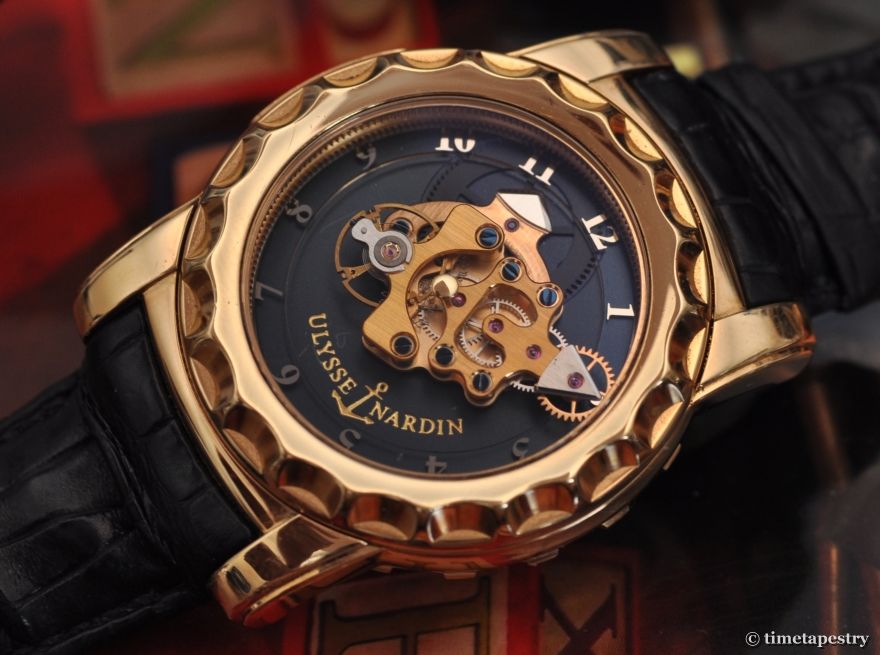 ok, gonna get some rest over the weekend before the Christmas week ahead and then theres New Year on the horizon.
My wish for you as we come to another years end and Christmas is that u have a blessed Christmas and a wonderful New Year ~ Here's to 2011!!!