i had the good fortune of meeting Max for awhile today at L'Atelier at Ion and thanks to the staff there, MB&F and the team at Hour Glass for letting me spend some time with the latest MB&F HM4... so onto a quickie review and live pics then :)
inspired by the turbines of the A10 thunderbolt and Max's love for model aeroplane kits in his youth, the latest mb&f creation is launched in Singapore... its always a pleasure chatting with Max, who is of course passionate about the wonderful horological machines he has realised...
he will be travelling to a couple of countries/cities, i couldn't catch all of em, and he will be sharing this latest HM4 with his authorised dealers and their clients worldwide... hmm i wonder if theres a button on the HM4 that could magnify this a couple of 100 times to make it an uber cool spaceship ;) he probably could use this to zip quickly from one place to another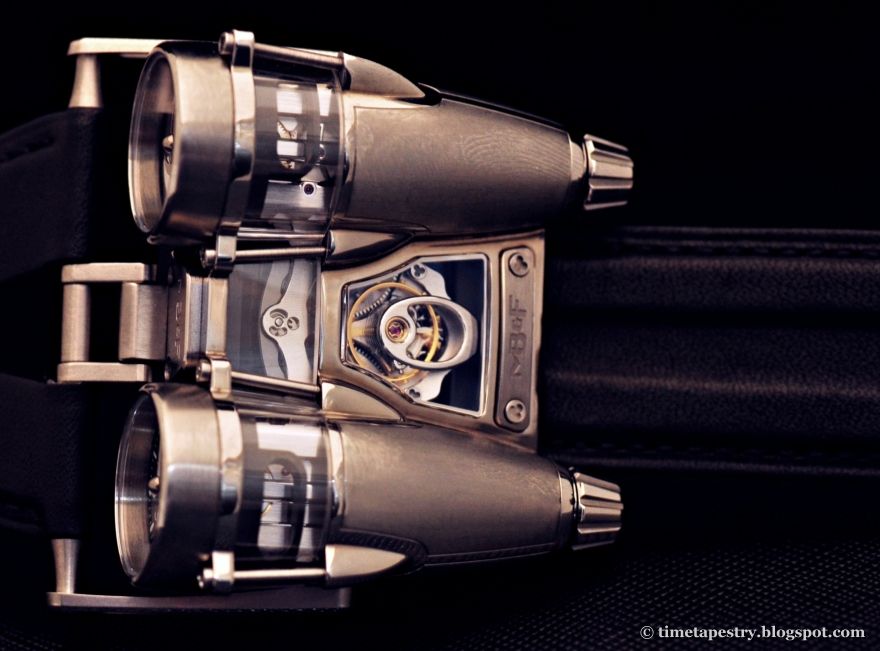 the back of the thunderbolt as Max does an airborne maneuver in it wif the sun off its back ;) kidding of course...
movement shots comin up... & i do so love its movement...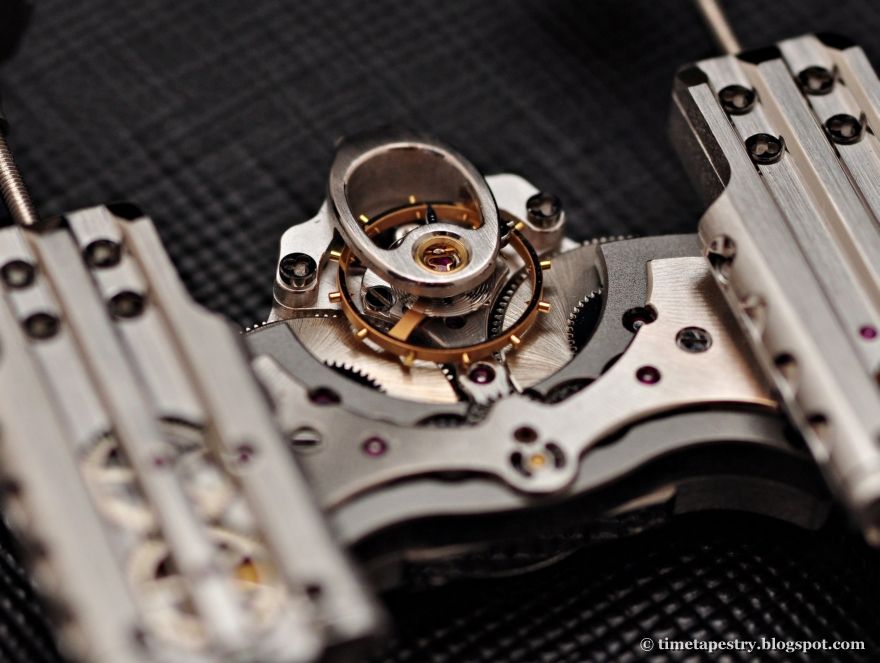 from the press release:
"The striking transparent sapphire section of the case requires over 100 hours of machining and polishing to transform an opaque solid block of crystal into a complex, exquisitely curved panel allowing the light to come in and the beauty of Thunderbolt's engine to stand out."
yup i do wish all of it was in sapphire to show off the lovely movement but that would be nigh impossible :)
HM4's engine was entirely designed and developed by MB&F over three years of intensive work with Laurent Besse and Beranger Reynard of Les Artisans Horlogers. Each of the 311 components were developed specifically for the Thunderbolt, no off-the-shelf mechanisms or parts were used at all due to the extreme nature of its architecture. Two mainspring barrels connected in parallel provide 72 hours of energy...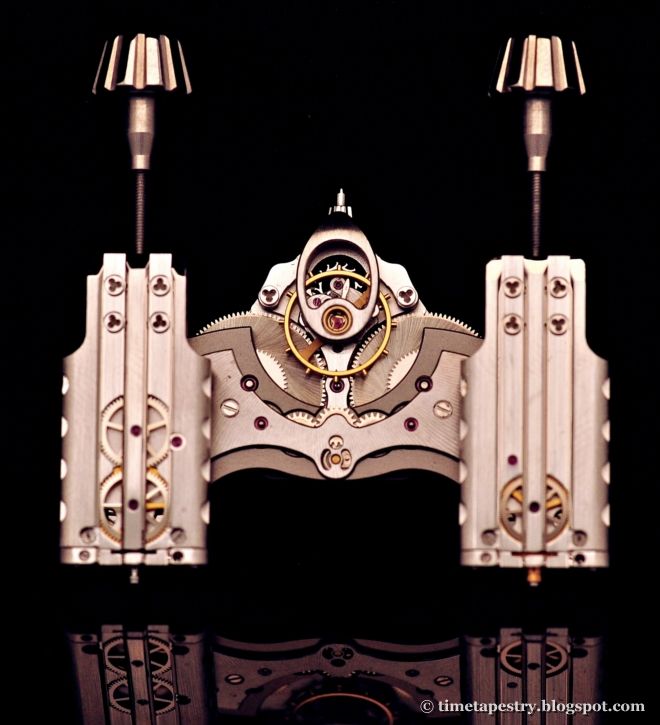 [ click to read the rest of the post... expand or collapse ]