doing this before the year end so that it gives folks ideas for watch gifts depending on budget. a Happy Thanksgiving, Hari Raya Haji, Christmas and New Year in advance ;)
[note this is just noting the stuffs dat cool or nice to me yuh. u make the call on purchases for yourself or for others... also i wanted to make this wider so i am noting watches that are good as well and not just the great & kickass i.e. just the stuff i would buy personally]
nuff said, lets get on wif it :)
additional note:
at time of posting US$1 = S$1.40 thereabouts... (po) noted next to the watch means pre-owned.
seikos the spirit range and the diver style watches (sumos, samurais) could be checked out. some swatches, some starck designed fossils if still available and definitely check out the g-shocks :)
[ I would say NO TO REPLICAS AND HOMMAGES(which is most of the time just a fancy-schmancy way of calling a replica and no it doesn't make it 'not a replica'... as the FHH says, fakes are for fake people]
i may want to buy a seiko... it would be my 1st after a long time... this spirit looks pretty damn good though... (pic sourced from the world wide web)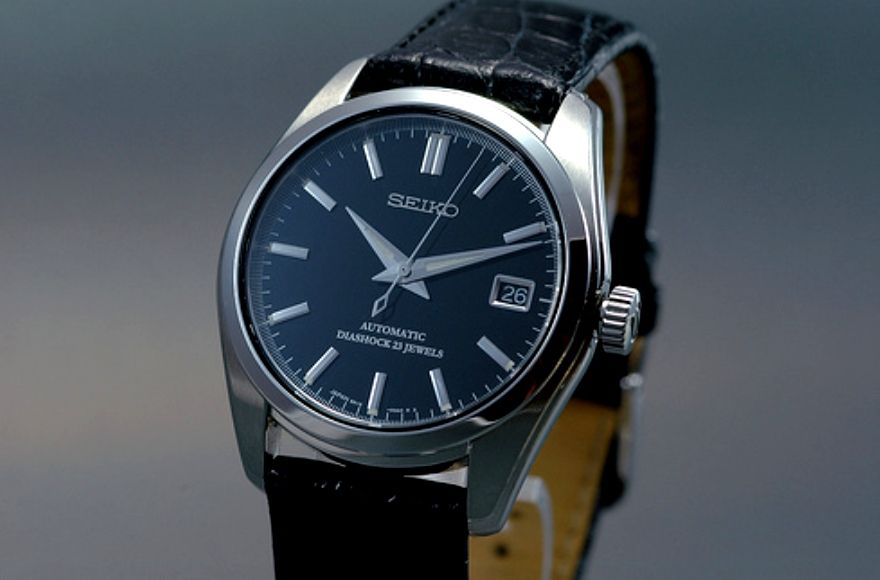 if budget is an issue a good watch book could be considered... if the recipient is into rolex, there are a number of rolex related books out there... want to build a watch? - check out george daniel's book... love independents... get the book i recommended below this post, michael clerizo's Masters of Contemporary Watchmaking... check out kinokuniya watch section or amazon for ideas...
for the S$1-5k range -
i would go vintage or small independent outfits...
pre-owned modern or vintage
iwcs / jlcs / omegas / heuers / blancpains / longines / lower end rolexes etc
, sinn tempus and other sinns, azimuth roulette watch, longines legend diver, stowa marine original...
the best choice for me would be these beauties from iwc... for a fair bit less than a grand seiko this is a no brainer...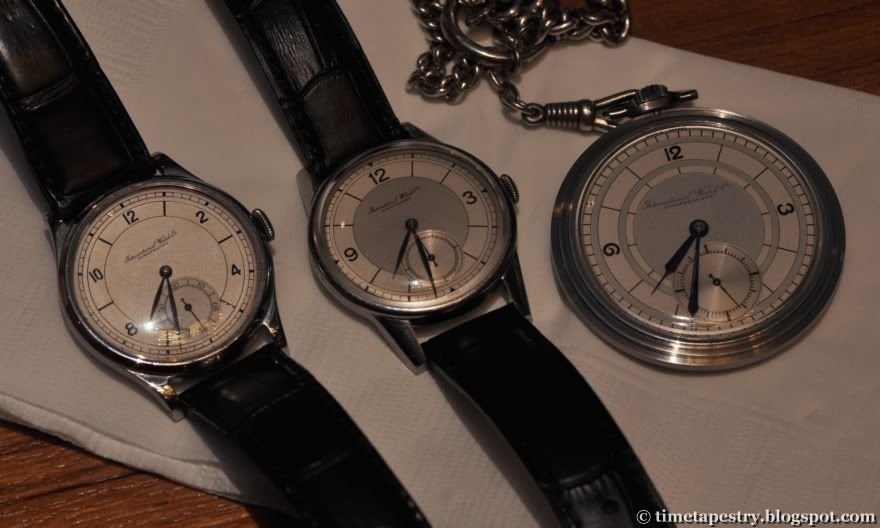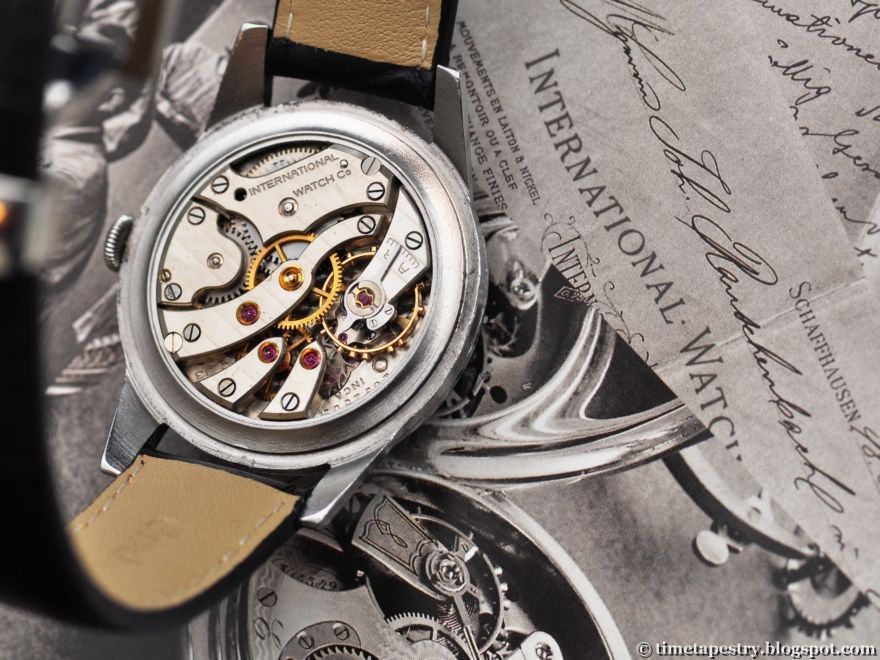 S$5-10k -
Rolex rules this important category
Rolex Sub and GMT watches, milgauss gv, panerai pam zero logo and other panerais eg. the new ones with manifaturra movement, Gerald Genta Mickey Fantasy series(po), Vintage Omega Speedmaster with Calibre 321 (nouvelle lemania 2310) and other omegas in the current and vintage range, MIH...
the king of steel sports watches with a strong resale value drawing in the masses....
the best sports chrono? well definitely up there with the zenith daytona but at less than half the price... i would get them now while they're still fantastic value for $$$
S$10-20k -
some icons to select from
Audemars Piguet Royal Oak 15300 or 15202 (Jumbo), Audemars Piguet Royal Oak Offshore (po) White Rubberclad / Black themes etc, rolex daytona, iwc big pilot, jlc reversos / master compressors etc a lot of good choices here, iwc portuguese and vintage and others in the modern iwc range, Gerald Genta Gefica Safari, Breguet La Tradition(po), vh classic (po)
the futur anterieur collection... only the classic can be had for >S$20k pre-owned or brand new above S$20k from the hour glass... whatever it is, a vianney is a must have in any collection in my personal opinion ;) haha
[ click to read the rest of the post... expand or collapse ]