Max Busser is a creative genius in the horological space. the watches he has worked with friends to come out with are micro-engineered architectures and are well... simply put... bloody cool ;) so the latest of the line of HM2s is here for 2010... the sapphire vision. its a beautiful piece in the pics & i'm pretty sure it'll be amazing in the sapphire/metal :) love that one can view the movement architecture... i believe some of the movement parts are darker than others as well and if so, dats real nice.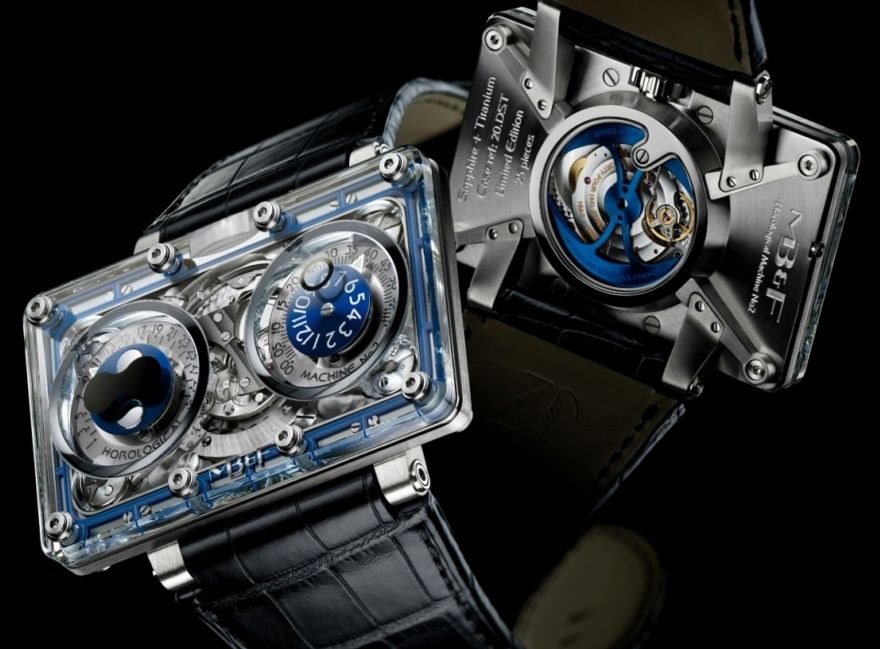 only thing i would add to it is the option of different colors/metals(not talking about all the colors of the rainbow as per other LE factories) but 2 or 3 color variants maximum eg.
red,
white[numerals on disc to have black borders] and
blue(this one)
for the white metal versions with appropriate/interesting straps to go eg. black stingray, white gator etc.
one rose gold/black version would be cool too.

the blue water resistance gaskets don't work for me so much in the pics and i think i might prefer someting a bit more neutral. but perhaps it works better this way in the metal... definitely hope to see it soon :)
become a fan of
mb&f on facebook
too to keep updated on the latest stuff from them...
all the best to the MB&F team and the horological machine marvels in 2010. cheers, raph
love this new year greets from MB&F :)