If you only knew the POWER OF THE BASE!!!

the Panerai PAM 000 Base Logo... true to the heritage of pre-Vendome Panerai... the original logo 5218-201A...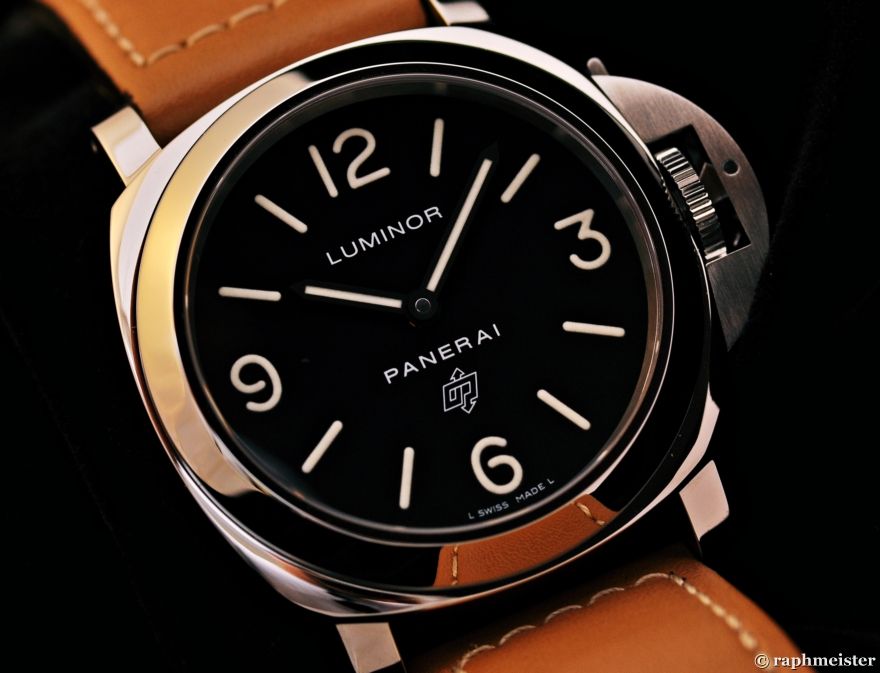 [note: if some of the lines in this post look like they came from a somewhat popular intergalactic space opera(in a somewhat butchered form)

, it may just be your imagination... these are not the droids u r looking for... ;)]
i find it interesting that one of the best pams in the current lineup is also one of the cheapest... list price for this is about S$6k which is still on the high side for a base eta unitas handwound movement but nothing compared to the rest in the stable that go for a lil or a lot more..with the same movement but different cases, dials, see thru casebacks etc.
if dealing with an ah-beng or ah lian in singapore for this reference, please call it "jee-lo jee-lo jee-lo" yuh ;) jus kiddin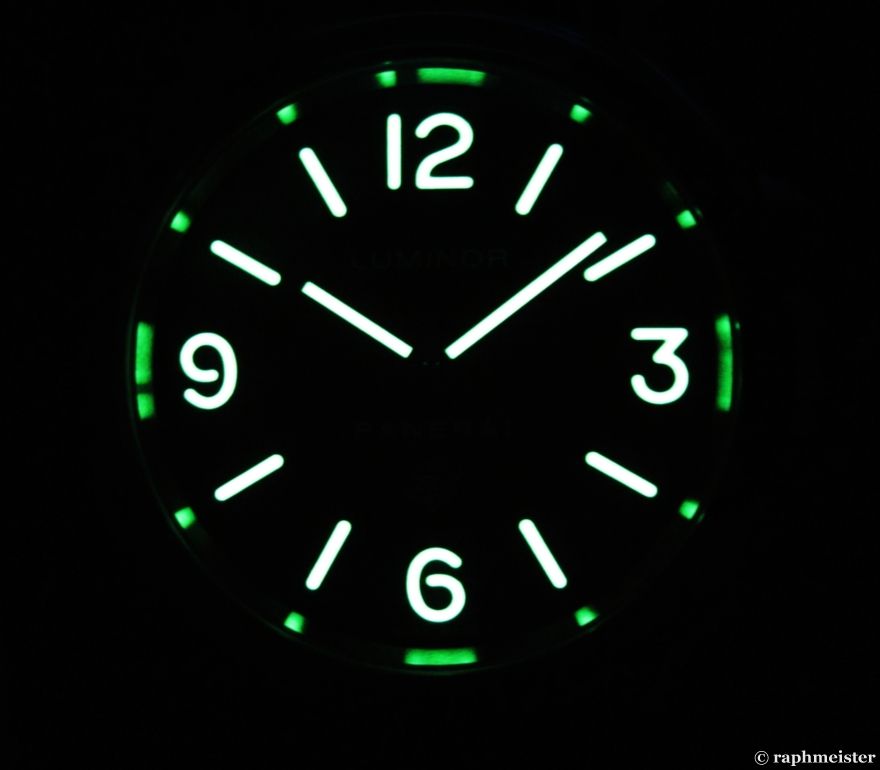 now panerai has a workhouse utilitarian movement finished by machines to passable standards. its nothing to look at really so why bother having a see thru back? unitas and swan neck for those with open case back for many in the historic range like the 112, 111, 176, 177... no great shakes and while it may be a nice to have for some its really ok not to have it... the pams of old had them solid case backs as it should be... real divers watch for real men ;) just like the Base Logo ;) gives the watch a nice healthy heft :)
do not underestimate the power of the BASE!!! [closed case back... how it should be... there's nothing much to look at with the pam unitas anyway]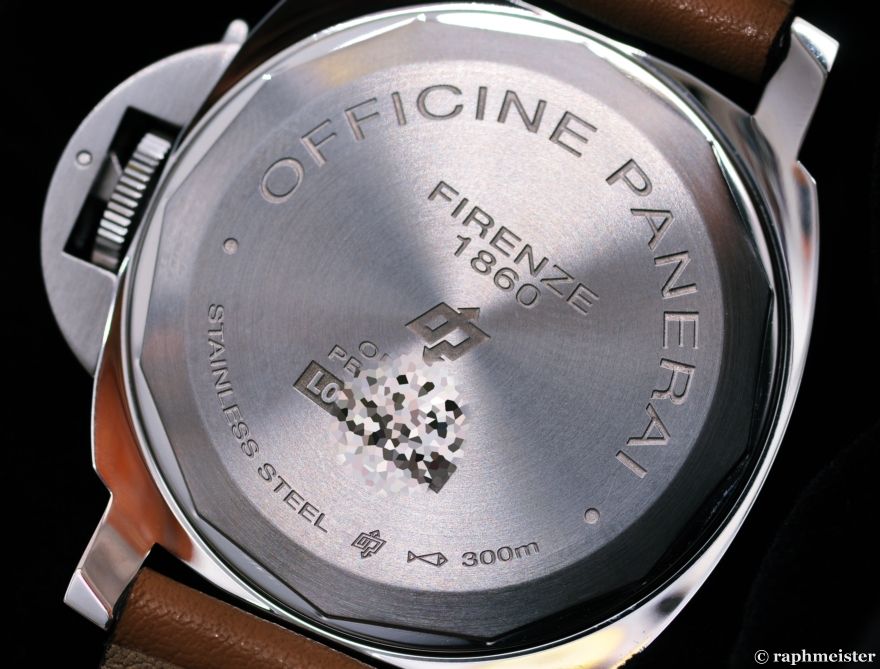 now the grail for a number of panerai owners is the 5218-201A going for US$30+k to 40+k(people can ask for it what they want, question is what is someone willing to pay) n the closest thing to it in the current lineup from panerai is the PAM 000 Base Logo Luminor... differences are the 'Panerai' word directly above the logo, superluminova instead of tritium, L Swiss Made L on the dial instead of nothing n dats it i tink... in terms of getting the essence of the panerais without paying an arm n a leg, the PAM000 just makes a whole lotta sense.
the one that costs an arm and a leg :)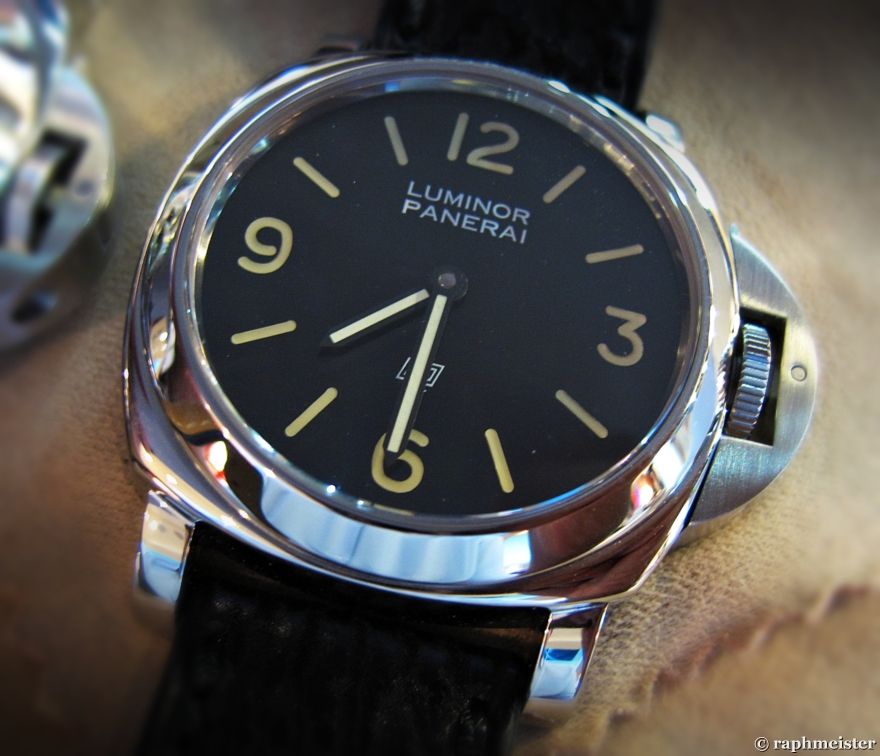 'The Base is Strong with this one...' Officine Panerai logo... an O and P with arrows pointing to up and down to denote that they rule both the skies and the depths of murky waters... GRRRR!!! ok it is really coz they made equipment for air and sea as well as cool watches :) a lot of significance n something that ties it to its past... THE LOGO RULES! 'Search your feelings...you know it to be true'
painted dial... both the sandwich n painted dials work for me. this one is nicely executed and i believe suits this model to a T... additionally the more i see it the more i prefer painted. the sandwich dials just don't pop like the painted do...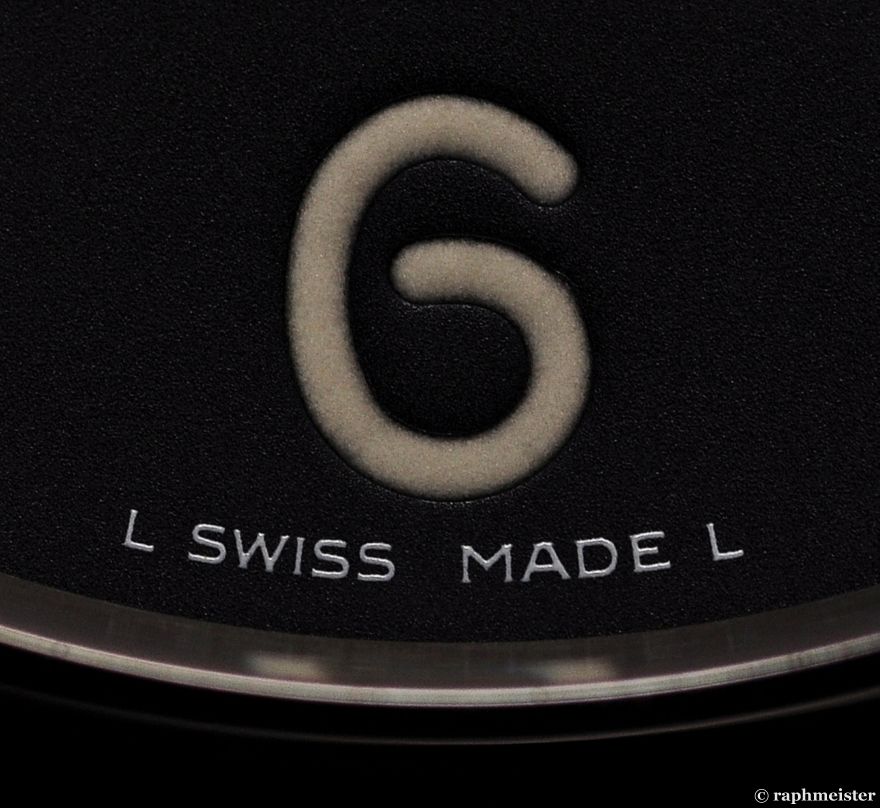 'Impressive... Most impressive'... distinctive luminor style case... 44mm... a reasonable size in todays big watch lovin world :) oh and

no seconds too... serenity now ;)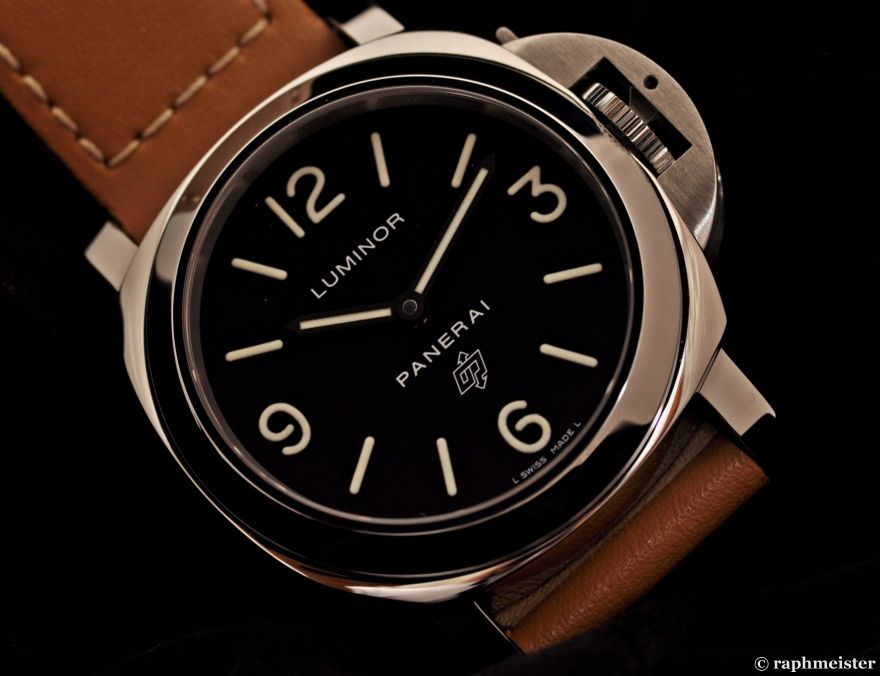 brushed crown guard... the crown guard of which is a panerai invention n trademark so any other watch thats not a pam with it is a fake-o replica...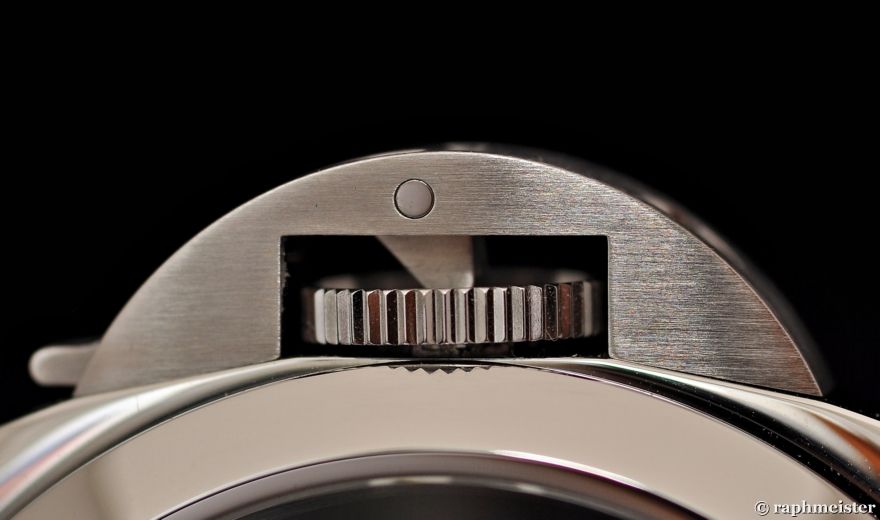 ease of changin straps means u can mix it up..sometimes going sporty, sometimes stylish, sometimes freaky :)

'You refer to the prophecy of The One, that will bring balance to the Collection. You believe it's this BASE?'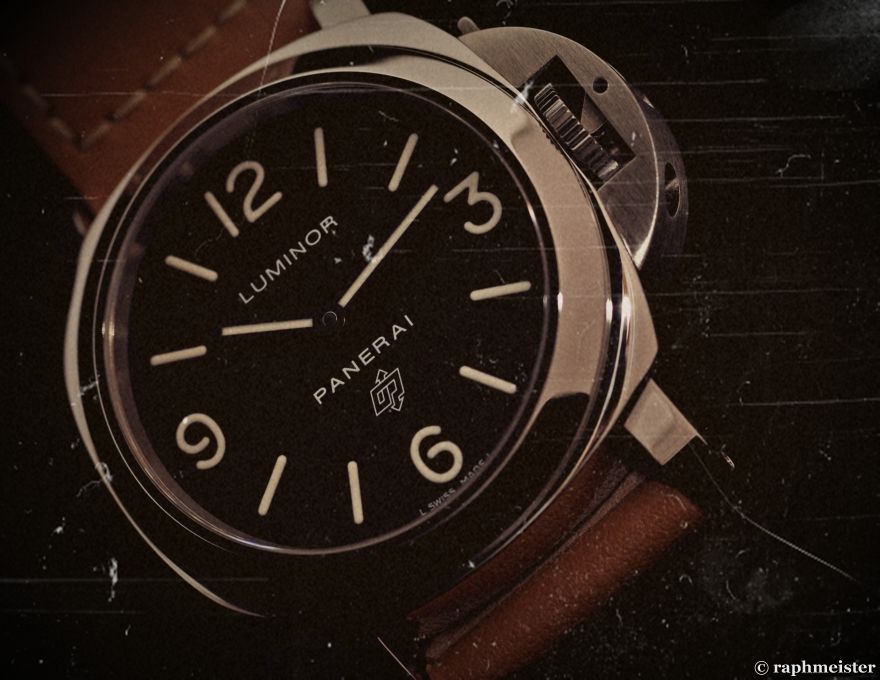 final note... the 000 is better to me than many other more expensive PAMs out there and it doesn't matter if i could afford a more expensive model, i would rather wear this than many in the pretty vast panerai catalogue... and thats the true power of the base :)
Some nuggets and advice to end off:
- authorised dealers typically get 2 to 3 pieces of PAM000 a year. customers can go on the wait list for these after putting deposits but they will have to wait till panerai delivers the pieces... the ADs will sell these at list which is around S$6k. non ADs will sell it for pretty close to this as well...
- Japan was and probably still is one of the hottest markets for panerai... (no relevance to the pam 000 but thought it was an interesting point of note :)
- PAMs secondary market values are pretty damn strong. eg. even though pieces like the 127, 217, 249 have softened a little, they are still way above their original lists and there are folks out there who got it at discounts to list or at list in the past. its a healthy profit for them if they wanted to flip these. yes even better than modern day Rolexes. SHOCK!
- if u r thinking of buying a replica for this DON'T!!! here's why... after owning this watch for a bit it will most likely either lose a lil bit of value (perhaps less than 10%) or hold its value through time as the list prices rise... so if wearing this for a certain number of years leaves u with a watch at about or slightly less value then its like wearin it for free in a way for that time. if u get a shitty rep, the best ones will cost u S$500 perhaps and it'll need fixes here or there and it may run like crap and it is totally a piece of crap. so end of day just get the gen ones ok :) pay a lil more for something thats right and thats real.
thats all for now. hope u enjoyed this short review & sharing on the PAM000 :)
cheers, raph