some of the usual suspects had been rounded up for a meal(thanks russell) & for a talk by dr. bernard cheong on his no BS take of basel 2010... it was of course good to catchup with these watch lovin' mates :)
it's always a joy to hear bernard's views... to listen to him b!tch about this brand, that watch, a particular watchmaker... to learn from him about the workings of the industry... to hear his passion when talking of certain pieces at baselworld 2010 (admittedly some of which i don't get at all :) yup, u can say that i like bernard cheong. respect him for being open and free and not subjugating himself to fools and establishment most of the time. a relevant and highly entertaining voice in a sea of soul less drones and purchased voices...
some of the watches that Bernard praised from this years Basel were those from Laurent Ferrier, Chopard LUC, a green Rolex Sub, a Tissot, Hamilton with capacitors... and these ones... the Rebellion T-1000 (Bernard shared with us these pics which i believe are by Nic Ong)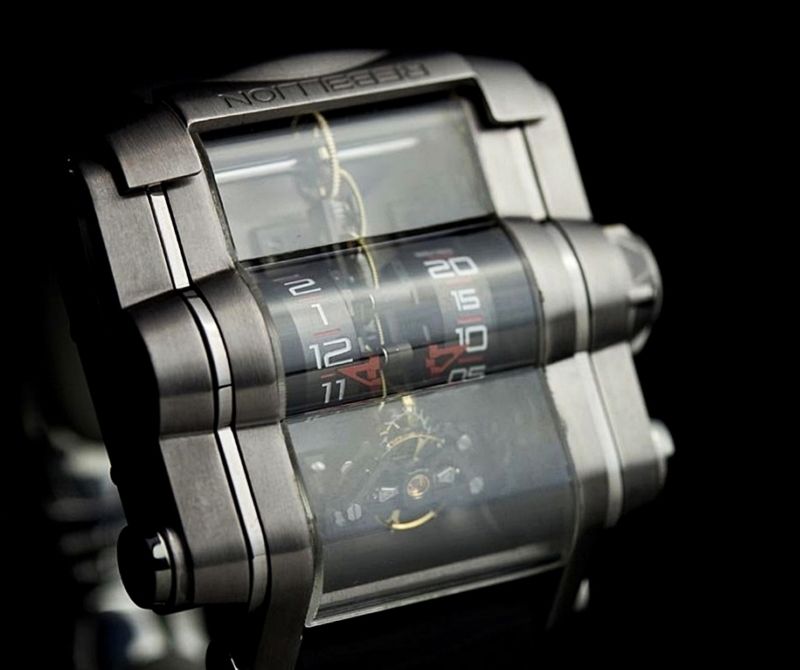 there were some other cool watches shown too that were chain or belt driven... interesting sci-fi stuff but they looked like toys and gadgets and their looks did nothing for me... too much machine and flash and not enough art & soul in my personal view... even the new cabestan was a pretty shoddy 2nd act in my eyes...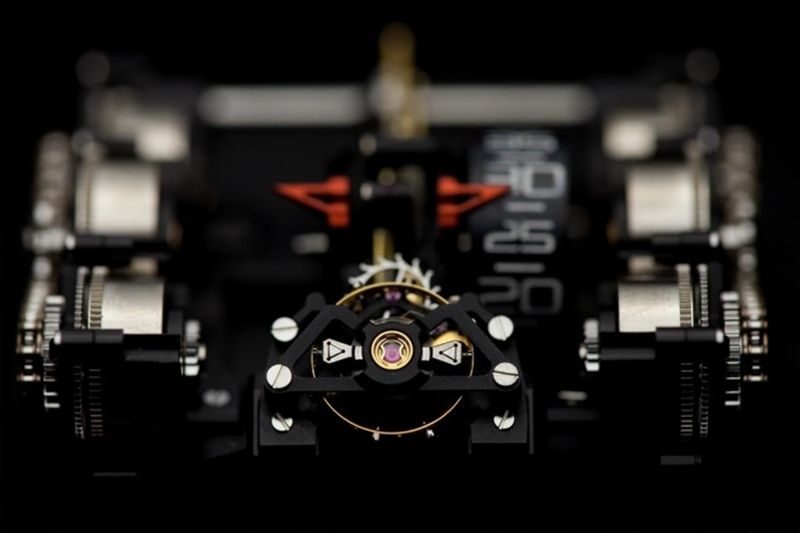 he also mentioned his appreciation of this Glashutte... which i believe quite a fair number of folks like as well... (a mate of mine also expressed some interest ;)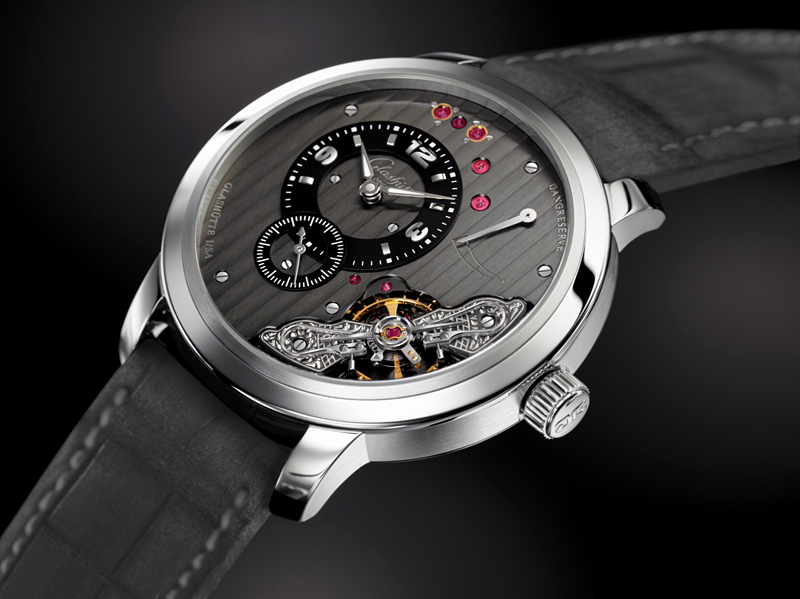 and the man had the Artya piece unique watch on his wrist and was raving about it much of the nite... the ability to put in the movement of another watch into it(eg. a Lange or Patek or anything dat calls u), or creating your own dial for it and basically making your own bespoke creations was its proposition its name? der bastard (nice one guys ;) i take it as the space in it being a renewable canvas with a scarred and battered hulk of a case to display it in... again this ones not my cuppa. interesting but not appealing to me. it's not the (piece of) shit watch they came out with but it could be in some other folks books ;)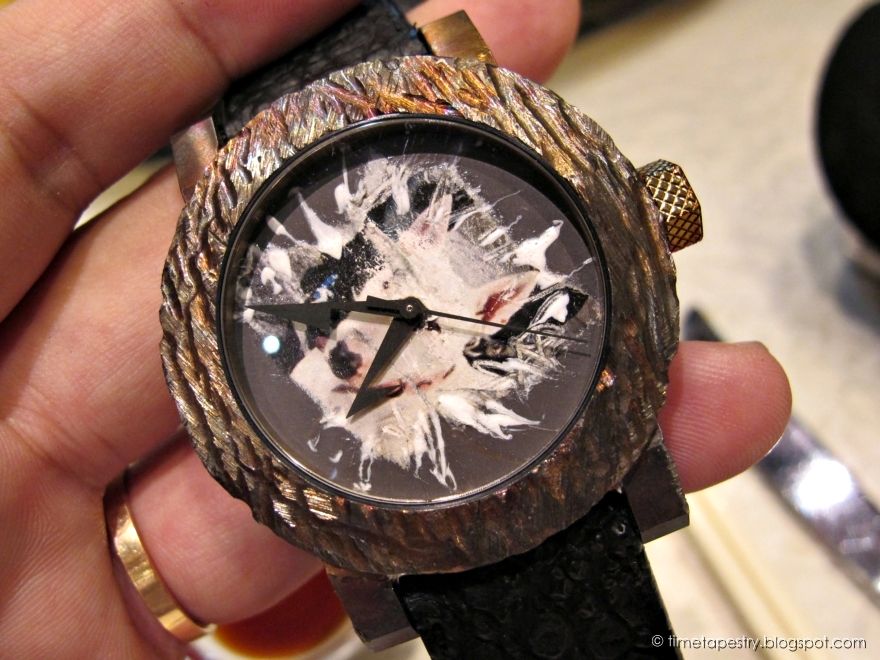 i had this on my wrist... which i believe fitting for this occasion...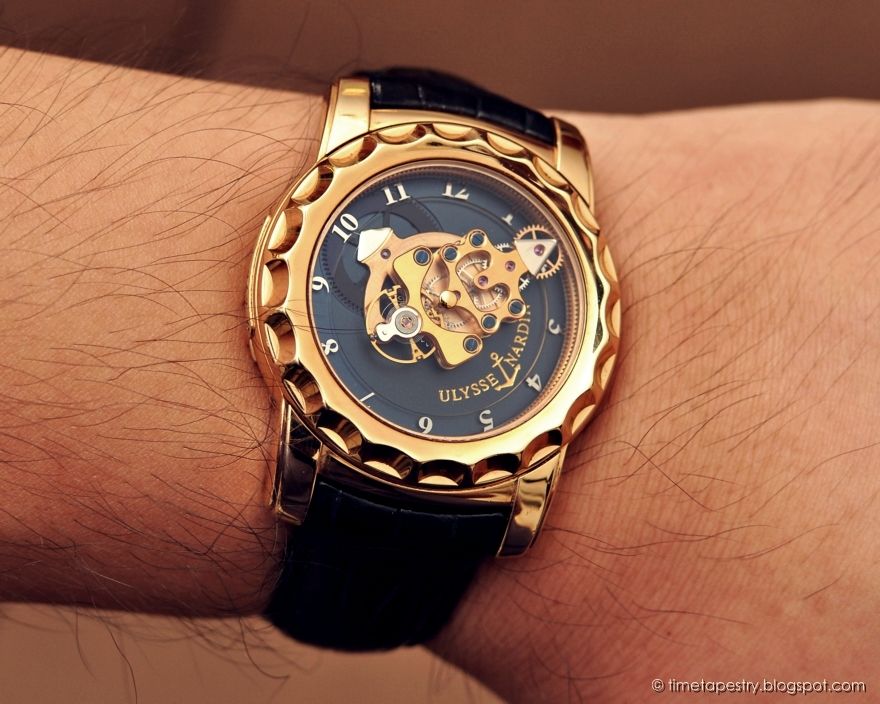 i had often looked at the newer releases year on year and asked which watch coming out is as kicka$$ as the freak... and many releases came and went and fell short of the mark.. until the new freak showed up (read bout it here)

this freak though... is and will always be a winner :)
and it was great to have it on that night... listening to an impassioned (freak-loving i might add) man talk about horology and having some thing that had

innovation... art... soul... (in spades) on my wrist... ;) twas a fine dinner indeed...