"You never actually own a Patek Phillippe. You merely look after it for the next generation."
all watch lovers know this tag line of course, its that good an ad campaign :) so we have new ads that continue this theme and they're great...
there's daddy in his office of the company which he is gonna bestow to his son someday...
and in the safe behind the picture on the wall u will find some nice PP grand complications son ;)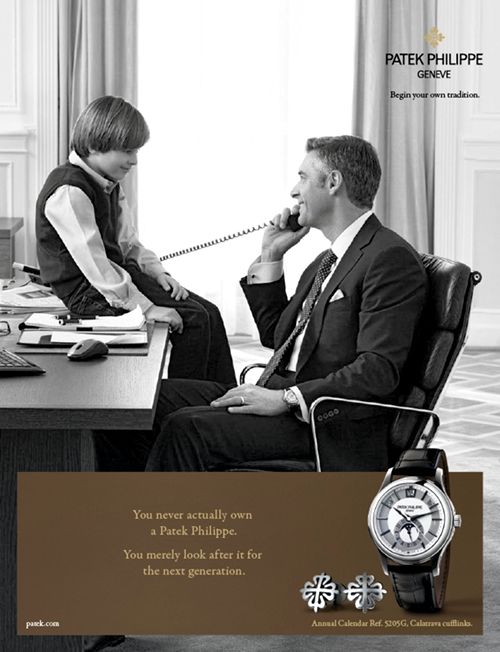 there's daddy on his yacht that will be handed to son (together with the PP collection of course ;)
for the ladies they've got somethin new goin on so its... 'something truly precious holds its beauty forever' which is ok... the pics are quite nice... classy...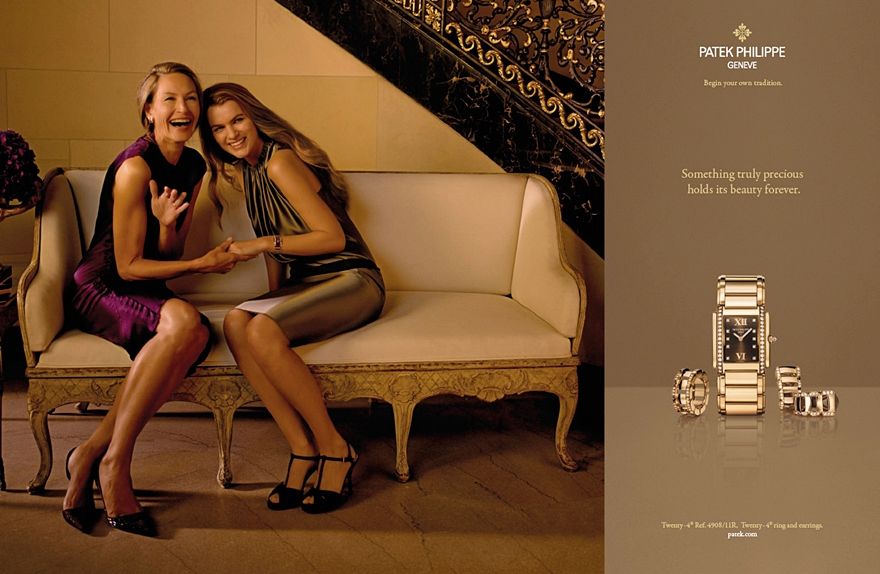 gotta get me a PP soon as the prices keep on going up and up and up :)