before i get to the post proper and gush all about my swwwweeeeeeeeeeeeeettttt pickup :)

some folks to thank first... Antonius Kerssenbrock, Panerai South-East Asia General Manager, a cool gent & all round good guy
from the sounds of it
whom i hope to catchup with at the boutique opening or sooner :) the friendly & nice boutique staff who made it a great purchase experience (thanks Michelle & Andy!) and a mystery mate who helped in this hunt...
pics of the boutique first...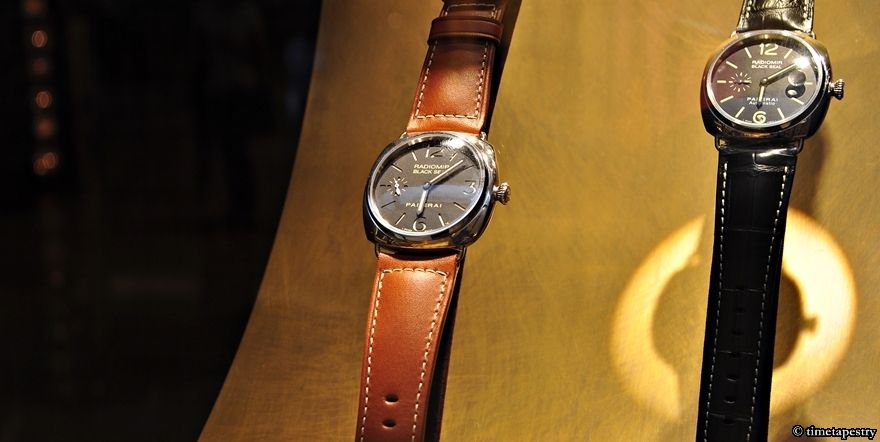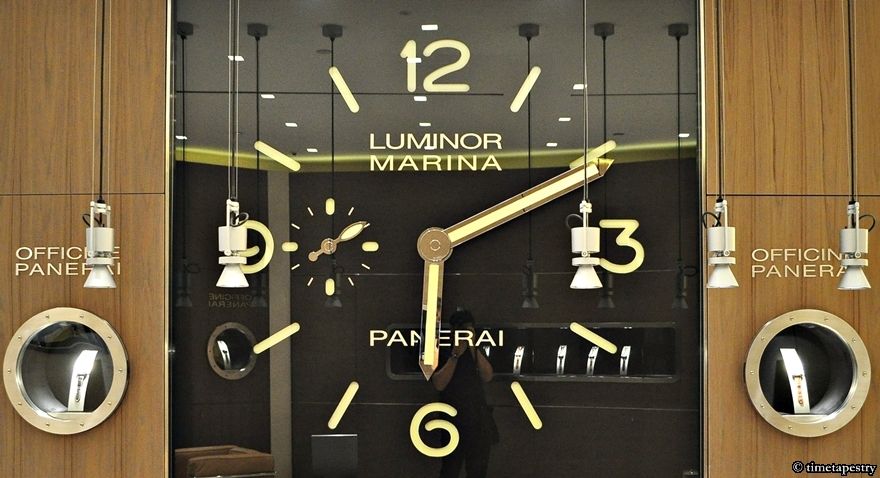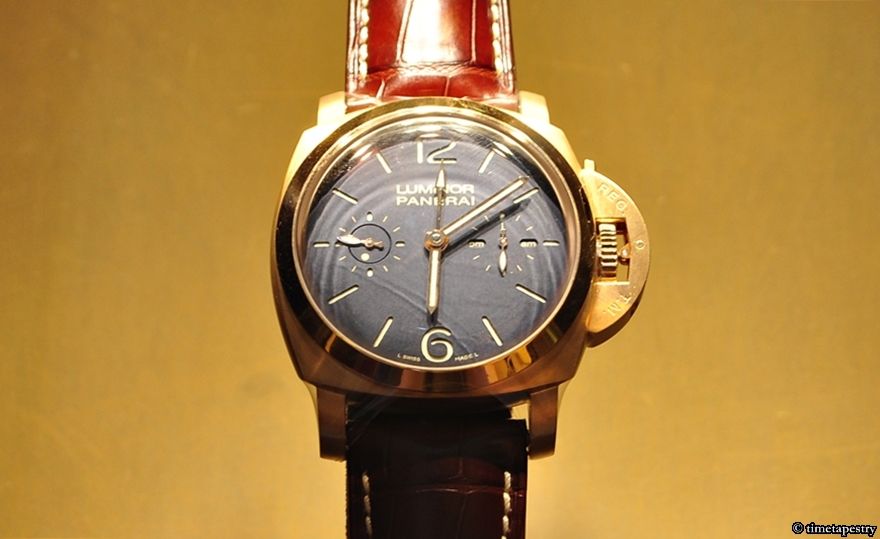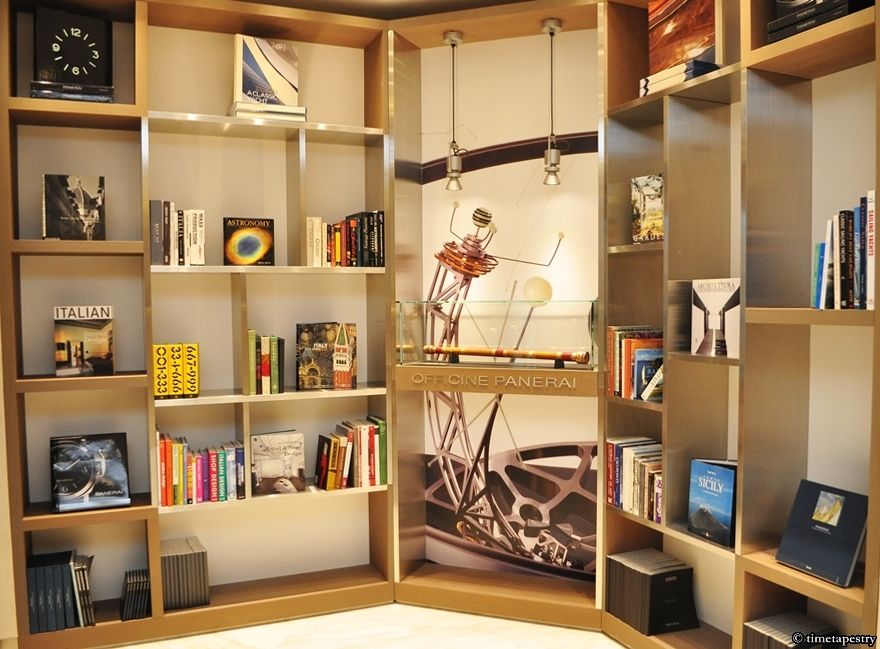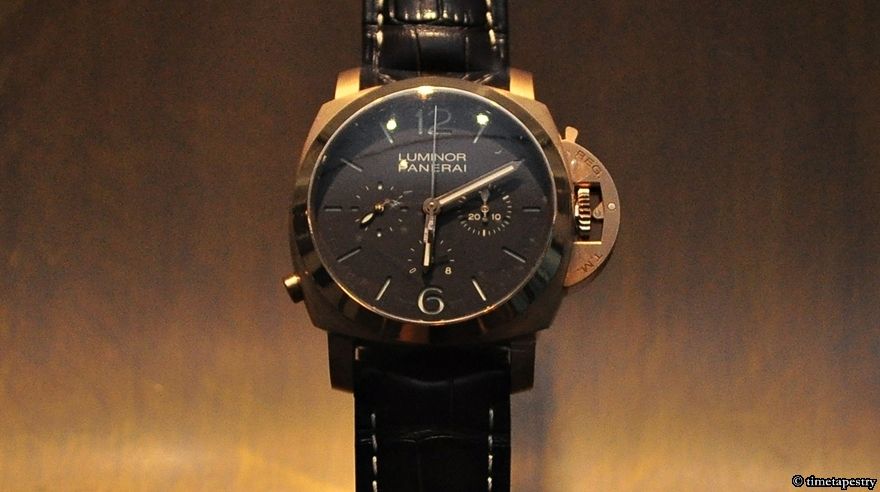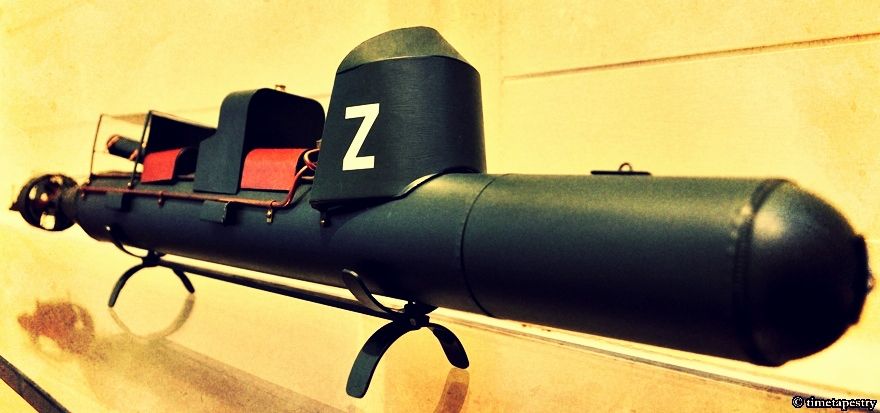 overall assessment is its a nice bright boutique space. some interesting watches on hand to salivate over... definitely worth a visit if you're looking to buy a PAM or are watch crazy and happen to be in ion :) ok onto the post proper...
[ looking back a year and some days ago...
link
]
In sihh 2011, Panerai answered the call of many paneristis n revealed the base fiddy. well it looked like it but there are differences. Interestingly enough it was not made a special edition
(panerai speak for limited edition)
and was to be issued at 3500 pieces for it's first series. Of course nothing was said n I believe there is nothing official to say how many series of it will be produced.
this is one of the perfect pams for me personally and it signifies alot of what the brand was and is about. it's of course a modern take on a classic vintage stunning pam piece, the 6152/1, which was made by Panerai when it was selling watches to the Italian navy, before it did retail pieces in the pre-Vendome era and then acquired by Vendome/Richemont...
some great pieces have come along since Richemont took on the company and some of the standout pieces were the 203 and the 127... 47mm goodness and just really great looking watches. prices for both only went one way for awhile and deservedly so. many did ask about when more 47mm fiddy cased goodness would come and there was alot of cries for a fiddy base (watch with no seconds, just the sweet 12, 3, 6, 9)... after a long long wait, it got announced in 2011! and it not being a special edition meant the raphmeister could get one at a reasonable price without selling limbs in the process.
and so after a 1 year wait, today (well yesterday now) is the day...
some quick pics of this beauty...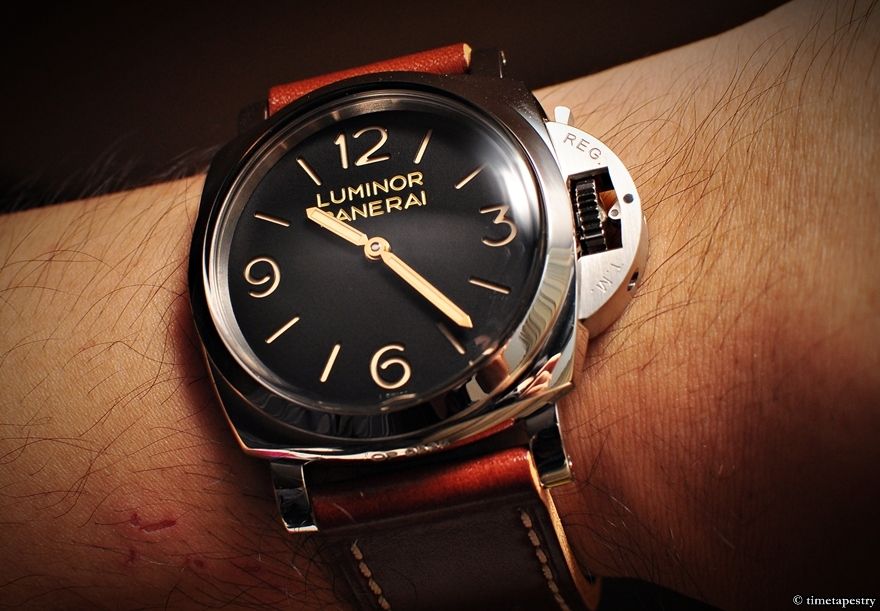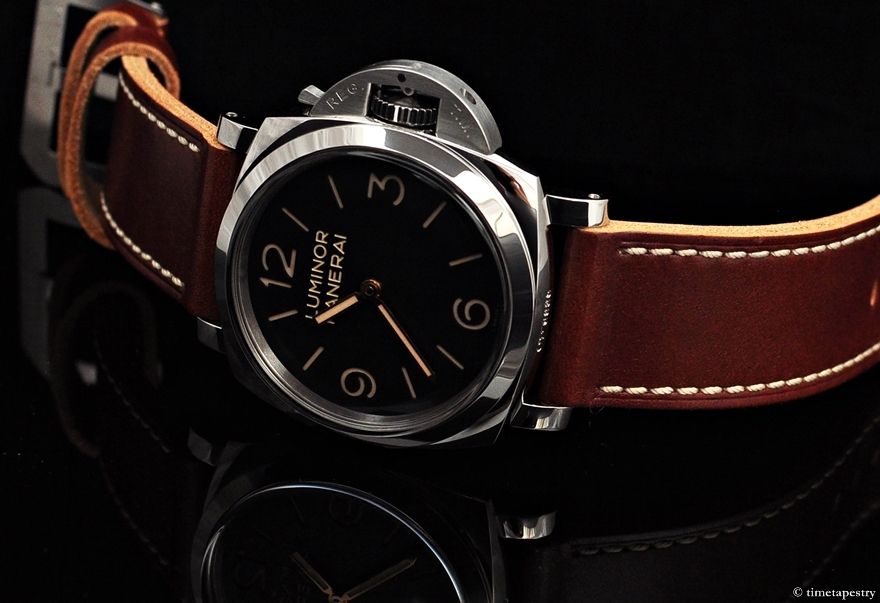 A pam and watch loving mate and an all round great guy, joined me for this kicka$$ joyous occasion. the journey is to be shared and i'm glad to have a paneristi mate with me for this pickup.
after we pawed some nice pams and potentially ordered more pams (my mind is a blur after handing over my credit card ;) at the boutique,
we headed over to marmalade pantry for some nice bites (have to go back for rum and raisin mate ;)
... my mate wore a beautiful JLC for the occasion... pics of us and our watches follow
a few more grey hairs but happy... very happy :)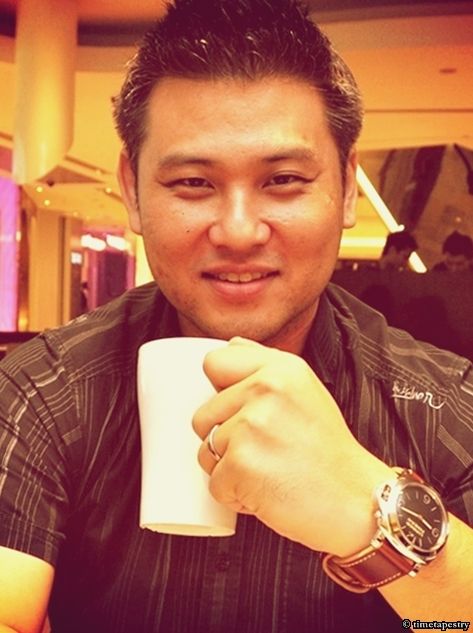 you can see the post pam acquisition glow on our faces no? or is it more a
contemplative 'which pam should i purchase next' expression? hmm :)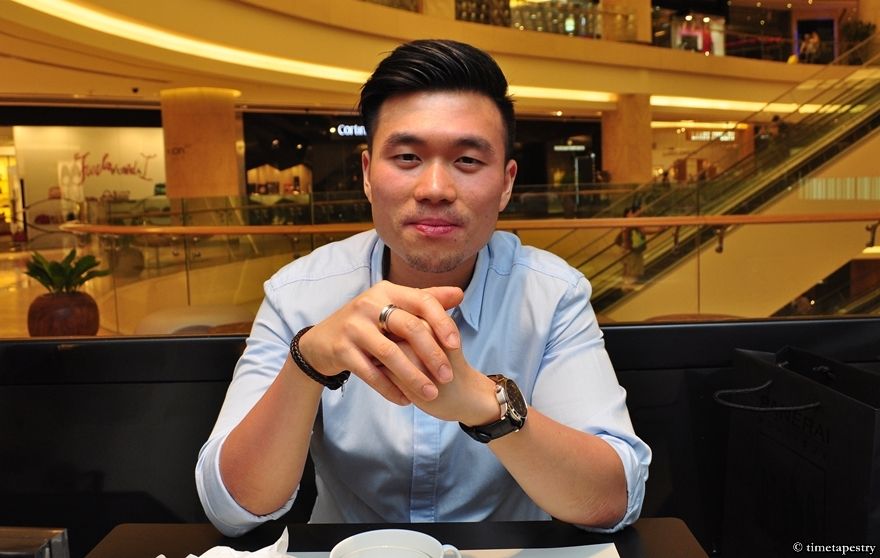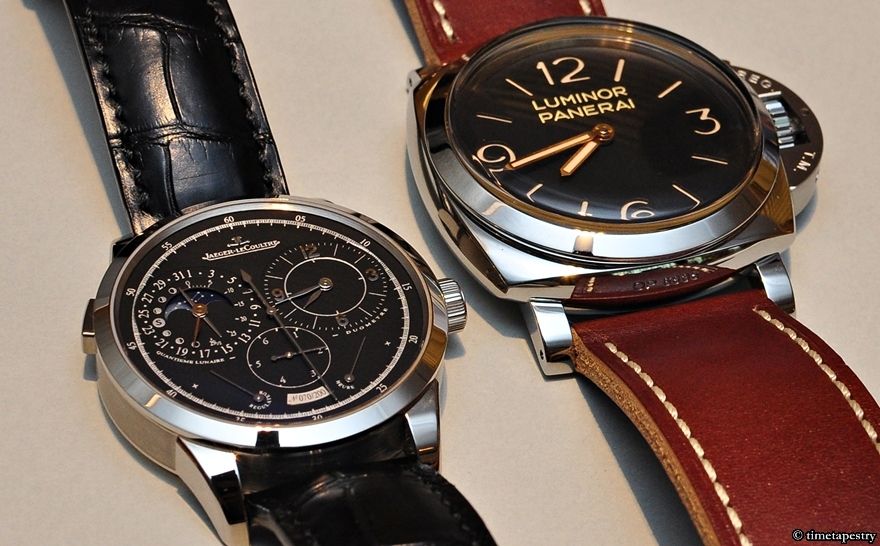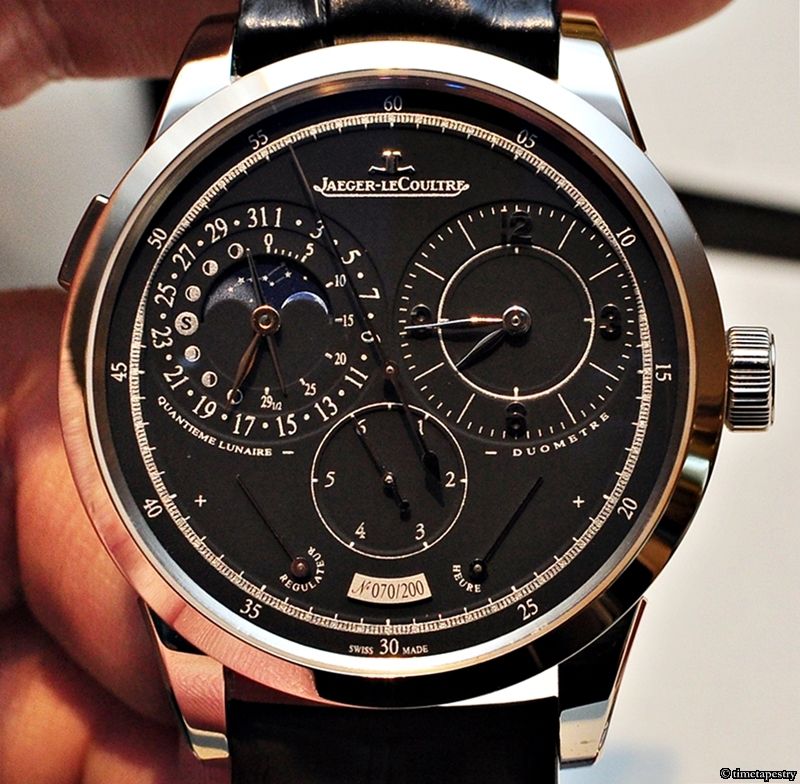 and that's all he wrote... it's a great feeling owning a PAM again after i moved my PAM 000 and 232 (both just wonderful pieces too). and based on my and my friends' experiences, i would say that there is probably a PAM model out there for most folks as their catalogue has grown tremendously and is filled with great pieces in both the historic and contemporary range especially in recent years...
i happened to find my perfect PAM(for now) and i hope you do too... whatever the case, enjoy the journey :)
cheers, raph
[next post will be coming soon that will be a review of owning it, wearing experience and some comparos and more more photos :) ]