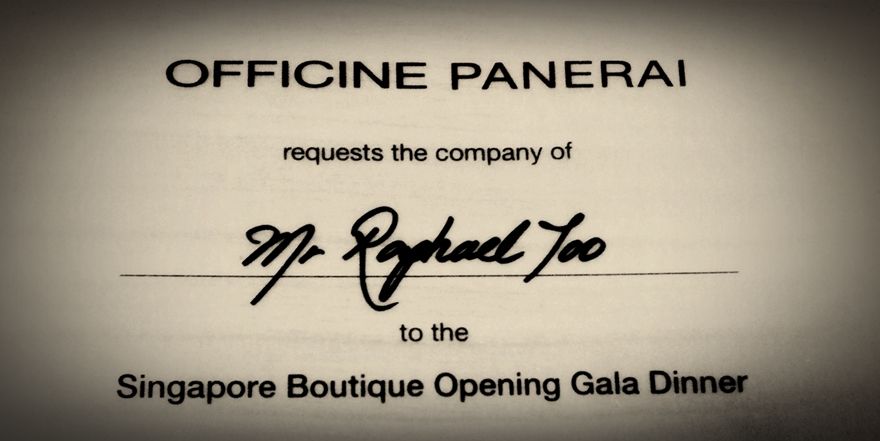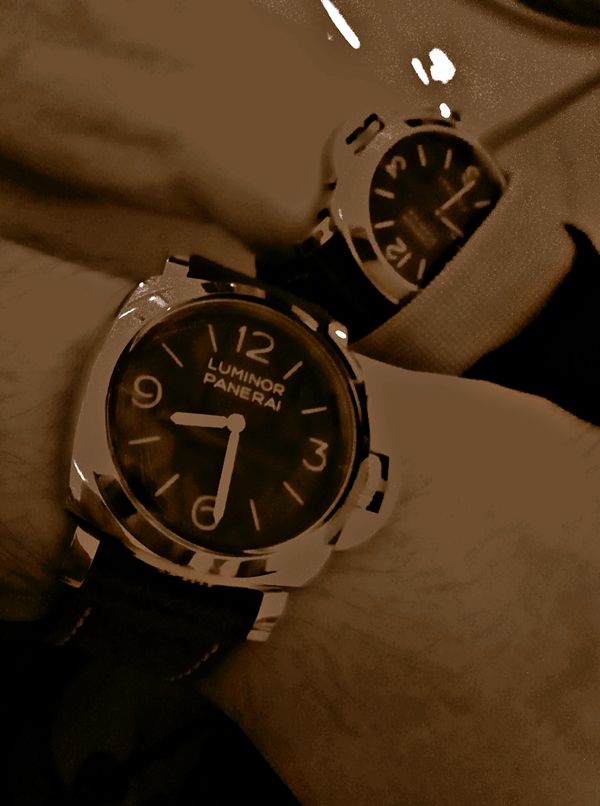 i would like to thank all the great folks working at Panerai that made this a cool event and for the invite to hang with folks with the same passion for Panerai! shout outs to Antonius Kerssenbrock, Panerai South-East Asia General Manager, who is a top gent and whom i had the pleasure of having a great dialogue with a few weeks back. thanks of course to the boutique staff, especially Andy, Michelle & Ida, i only have positive things to say about them, and to the capable comms team led by Grace for Asia Pac. Alexandra Zoller, Officine Panerai International Retail Director(former Panerai North America President and MD Asia-Pacific Region), was in town for the occasion too and i did manage to say hi as the night was winding down. before we go further though, let's check out the watches i want to buy after a few tweaks :)
first up is the PAM398/399... in the metal the 398 red gold(oro rosso) version looks just fantastic! i'd prefer it with a '9' an a normal in-house movement like the p3000 so that it isn't so pricey... if that ever comes out...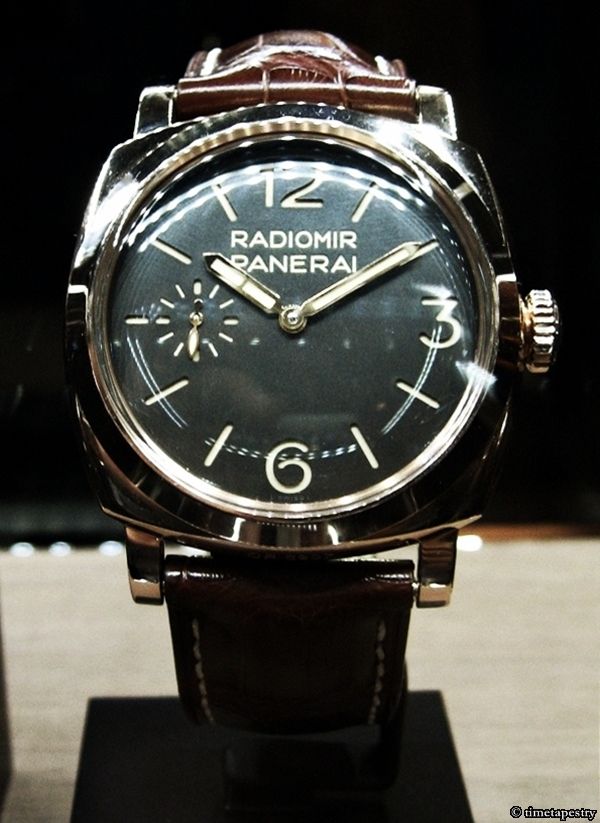 then we have the 422/423...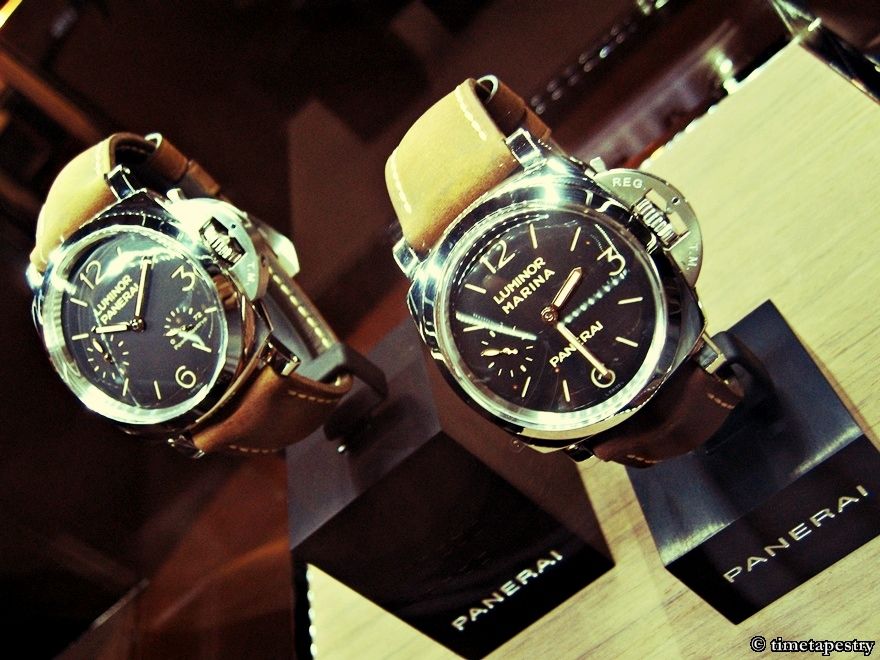 the 422 over the 423 for me as i'm not a fan of the pr indicator on the dial... and the 372 over them both... plexi vs sapphire, 9 vs seconds, cleaner dial without text at the bottom... but this is still a sexy 47mm beast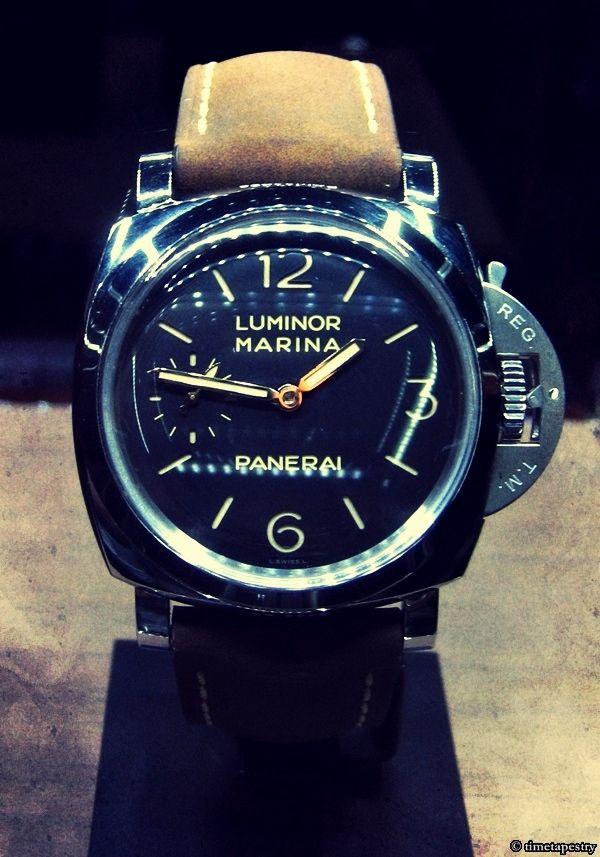 pic of the watch i wore down of course... this works for me :)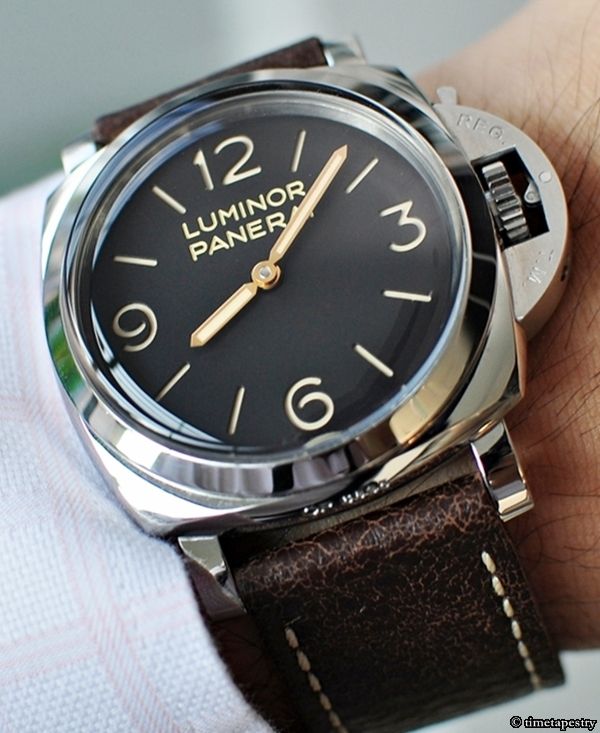 the 449 dot baton dial i haven't really warmed up to as yet... i prefer the cali dial n will hold out for a 448... the version with gold hands, PAM425, looked nice but i don't like the piggy on the dial :)
this looked menacing cool... the vintage lume, dark case and strap is a great combo... unaffordable as it says tourbillon on the dial... PAM396 in ceramica
some other nice pieces i spied at the boutique recently that i'd thought i'd share in this post since it is to celebrate the occasion of Singapore's boutique opening... first we have tourby heaven with the PAM 330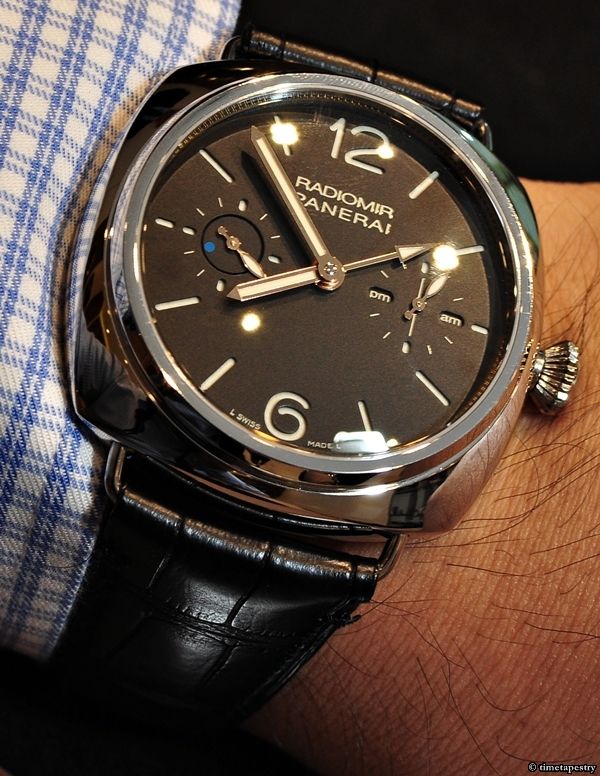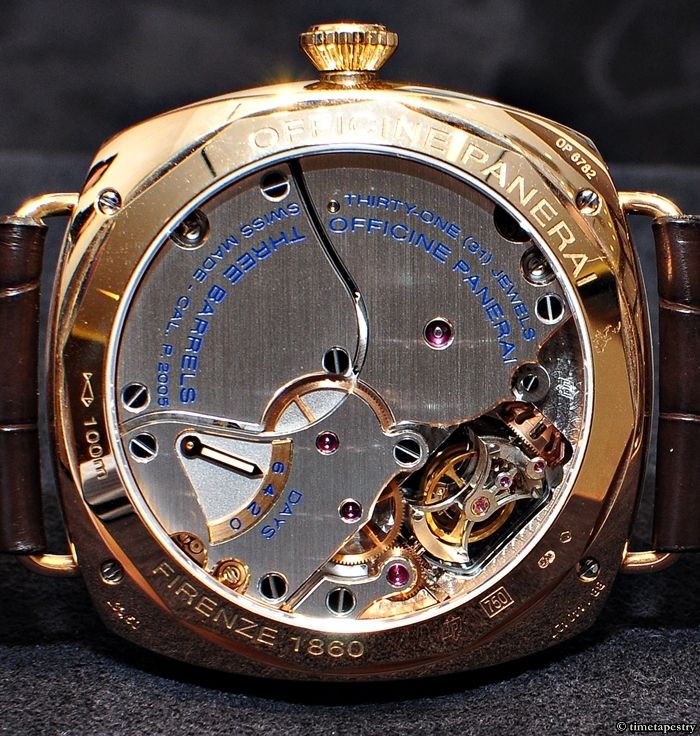 the blue sunburst dial on this is really nice... going through different shades of blue depending on the light...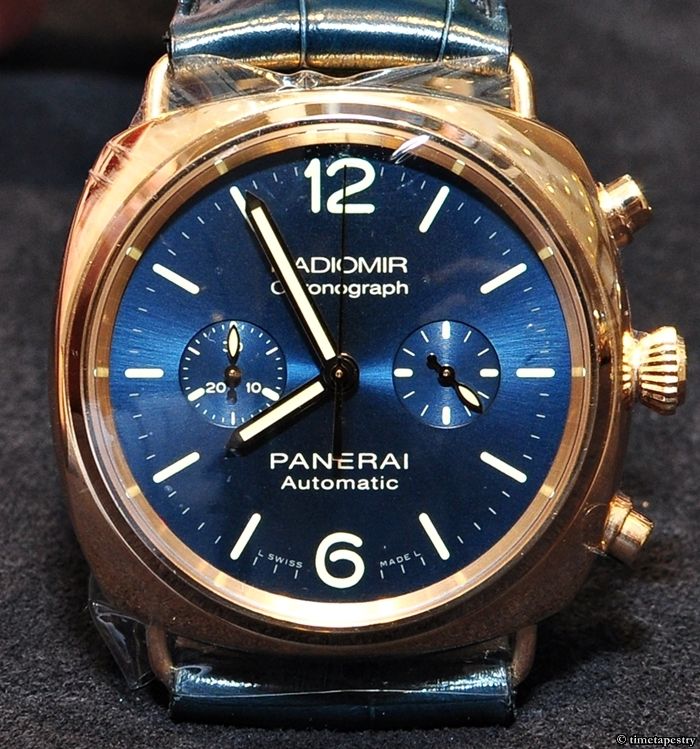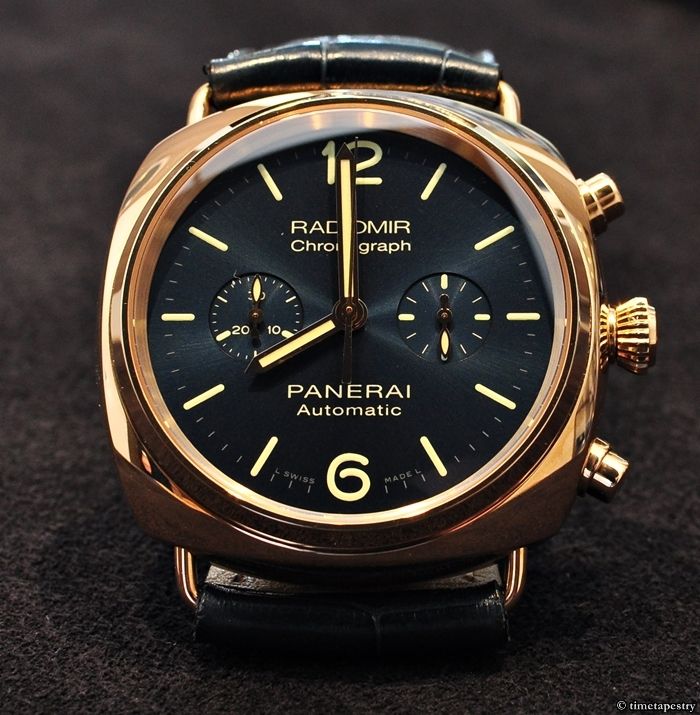 some of the watches i left with that day ;) [kiddin yuh...one can dream alright...]
back to the event itself! the cool folks on my table(not noted in any order)... we have Grace who is as mentioned earlier, comms director for apac
(u will recognise her as the only rose among the thorns ;),
Zach and Kok Sian - bros from revo-online, Benny - old skool paneristi, Lee Yee Fei - dive watch enthusiast (who of course has a bronzo ;) and last

(to come)

, but not the least, Gatsby!
[apols to kok sian, he's not in any of my pics but his watch and wrist is :)]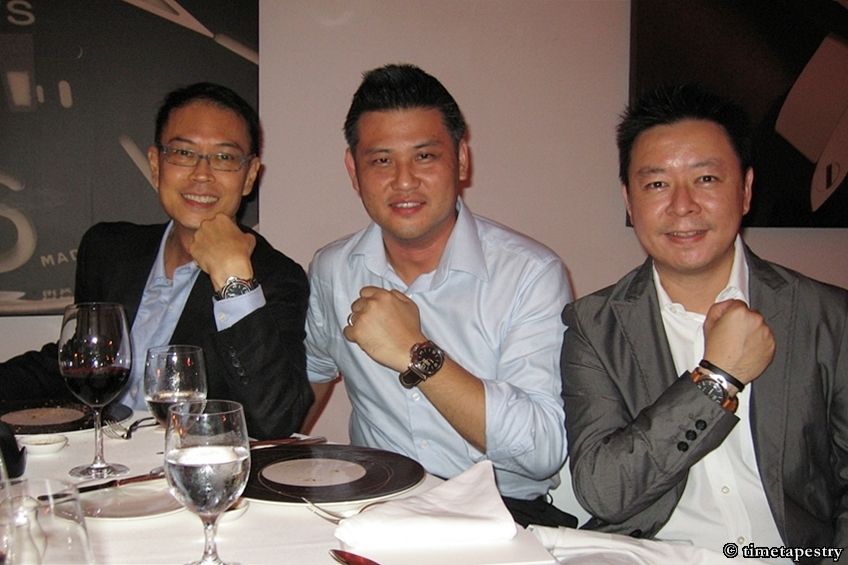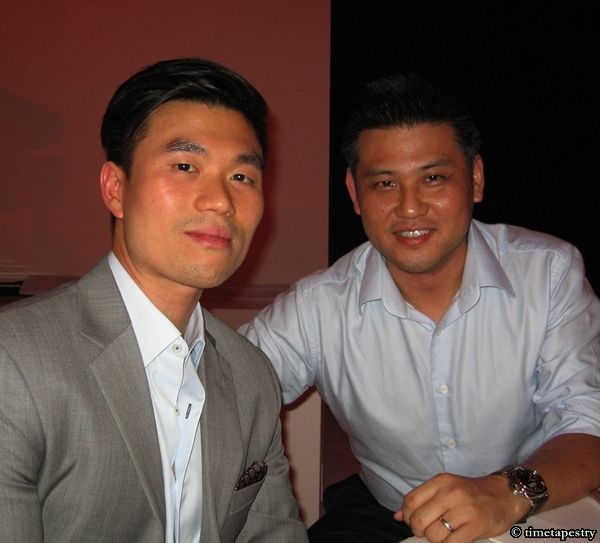 our tableshot with a few folks' pieces joining in from neighboring tables :)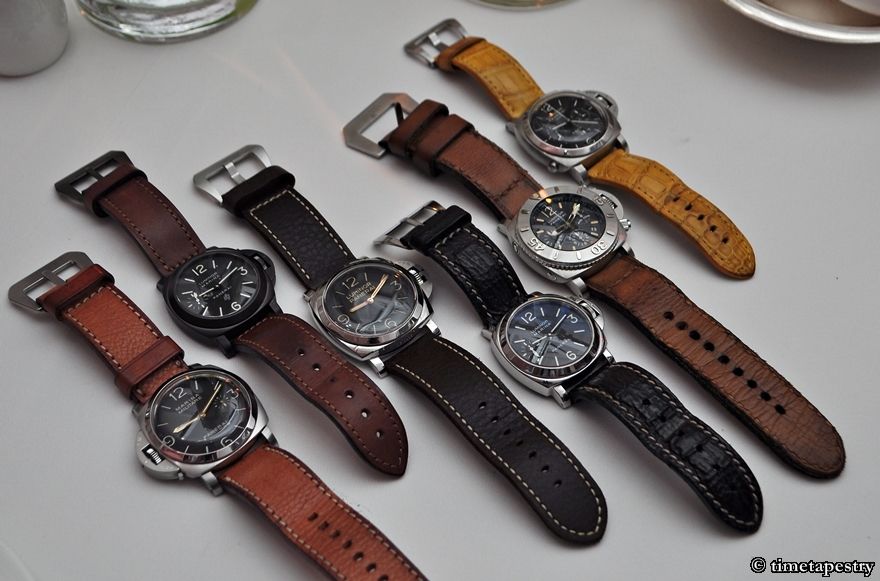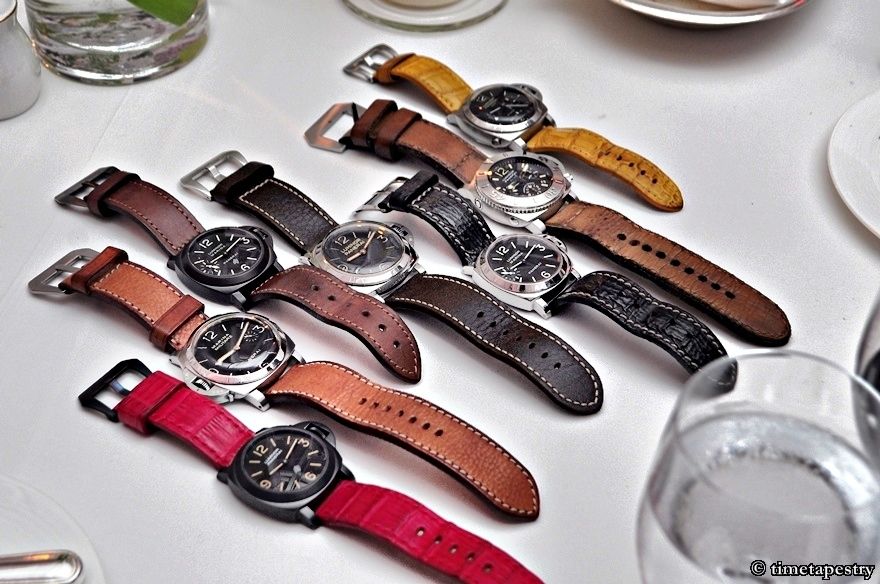 some special/interesting pieces popped up too... EGIZIANO! ('it's not a watch'... i said that statement nearly everytime i saw it :)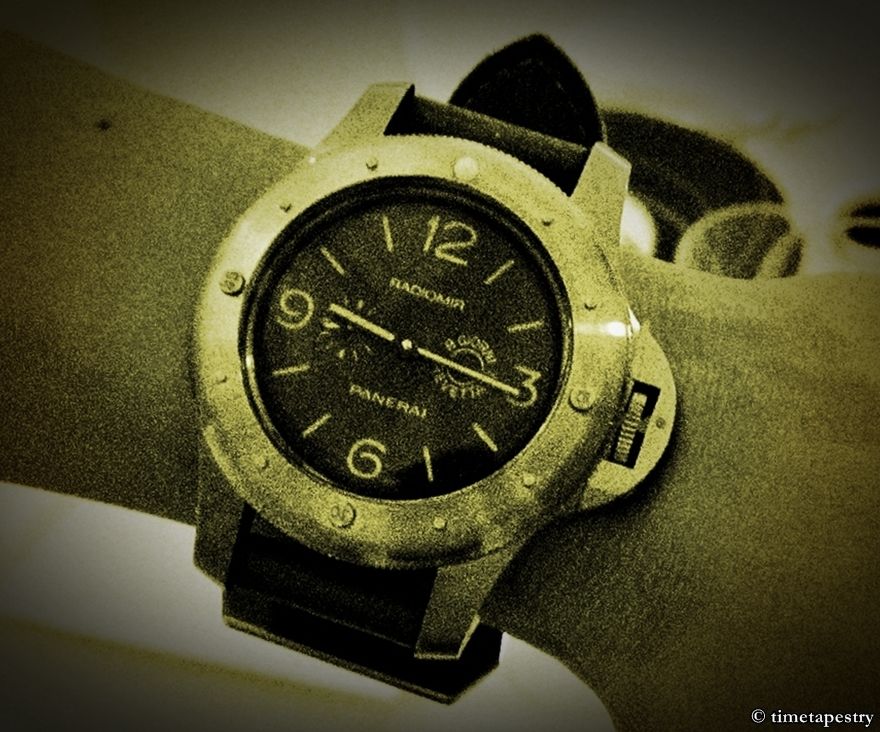 the 195 and the 360... watches to speak more of in another post i'll do in time ;)
and some of the fine panerai folks there... Antonius delivering a fine opening speech ;)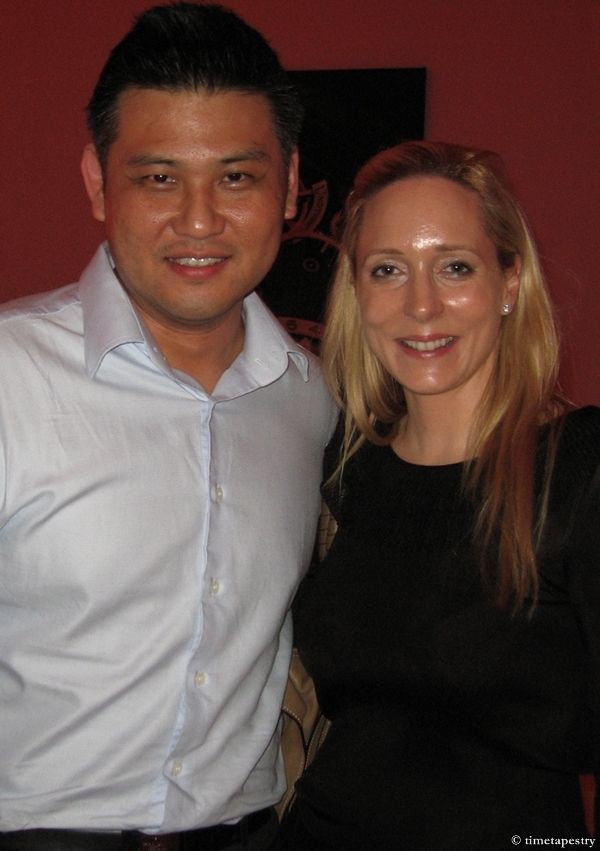 all in a wonderful dinner and night and i had great catchup session with a bro after too... a good night to celebrate my rekindled passion for panerai! hope u enjoyed the post. cheers, raph
oh i managed to leave the event with someone else's 360 after one of the many tableshots :) yeah baby!
and final thanks for the cool freebie! key fob dilemna... remain as key fob or make a strap wif it? hmmm