i'll keep this simple... with panerai if you have a Luminor(with it's distinctive crown guard) then you kinda need to have a Radiomir(wire lugs, cushion case shape ;)
an example is my luminor and radiomir from before... the wonderful 232 (47mm radiomir) on the left and 000 base logo(44mm luminor) on the right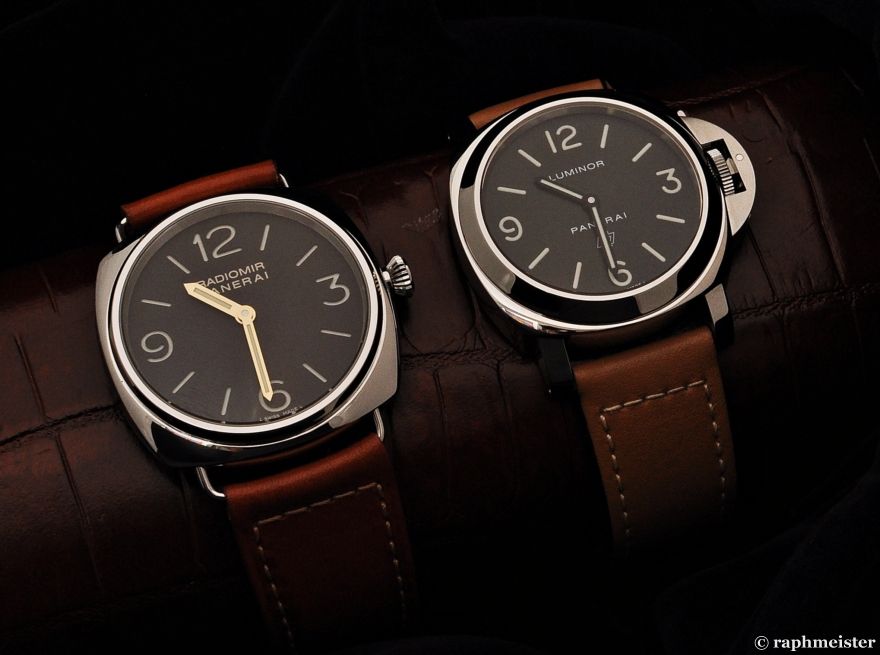 the thing is the radiomir i have placed an order for will probably only start delivering late this year or early next year as it's a 2012 novelty...
that is TOO long a wait...
wait wait wait...
So what were the contenders? the 232 i had before(reference pic above), the cali 249 and the dark horse, the 292... the 232 is wonderful but i'll wait for an ecru lume version
(i have an aversion to green 'cept maybe on some rollies)
if and when it comes out (below 7k euro with the p3000 please :) the 249 is out of the running coz of what i have coming... so the 292 came out of nowhere for the WIN!!!
cali 249... i can't wait for the new batch :)
i wasn't convinced about the 'new materials' thing earlier(see a recent panerai post of mine and excuse the sheepish expression) but this makes sense. Panerai pre-vendome(before it's acquisition by Vendome/Richemont) made pvd watches or steel watches with a physical vapor deposition process done that left a black layer over it. most pvd or dlc(diamond like carbon) blackened pieces ranged from shiny lead like look to slightly matt depending on the process. ceramic is harder than steel so is more scratch resistant, the matt black is amazing and the overall feel of it is pretty damn cool. with pvd you can also scratch it up and see steel below the black. with ceramic that won't happen. the weight is not too light too for this piece as it has a steel case back and other steel bits. the case though should be through and through ceramic. (the other much known ceramic piece in the Richemont lineup is the iwc top gun / pilot ceramics but i digress)
so thumbing through the 2012 catalogue the smart folks at Panerai put in my hands (like giving an addict a list of all the different types of drugs available)... and checking my Radiomir requirements: (1) ecru or white-ish/light cream ivory lume
(no strong green numbers please)
, (2) 45 or 47mm, (3) a simple dial ie no date, pr indicator etc, (4) no pig on the dial = the PAM292 (non J series). the N series is the latest, which is what i got and from my number, i think the O series is coming soon. the J series has the pig on the dial and makes it worst impo but it's desired by many coz of it. thank goodness i prefer this dial :) the pig dial one is probably about S$14+k thereabouts, the non-pig brand new is about mid to high 8s and pre-owned should be high 7s or low 8s depending on age and condition.
so the answer to the question of what's in the box if u didn't read all the text above and only came by to see pictures :) dark menacing beauty... I LOVE IT!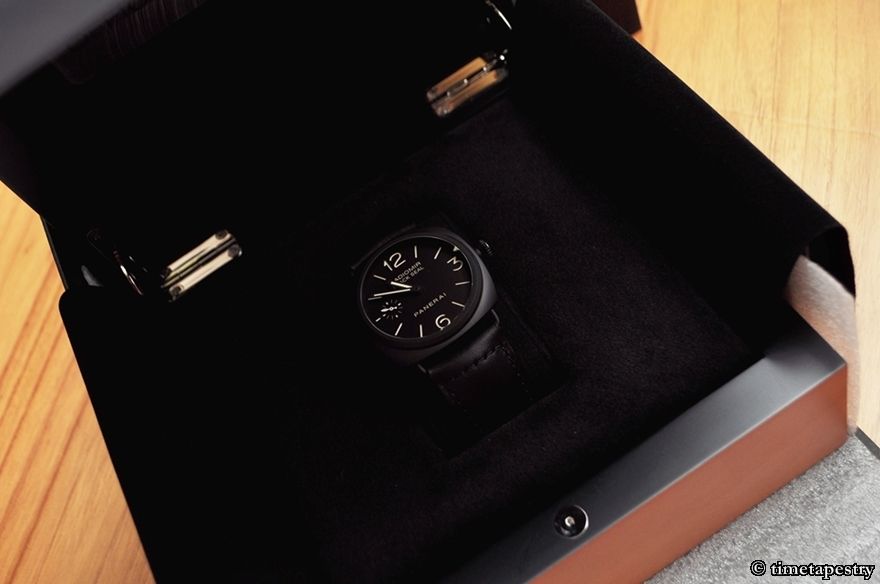 the black strap though is not for me so it had to go...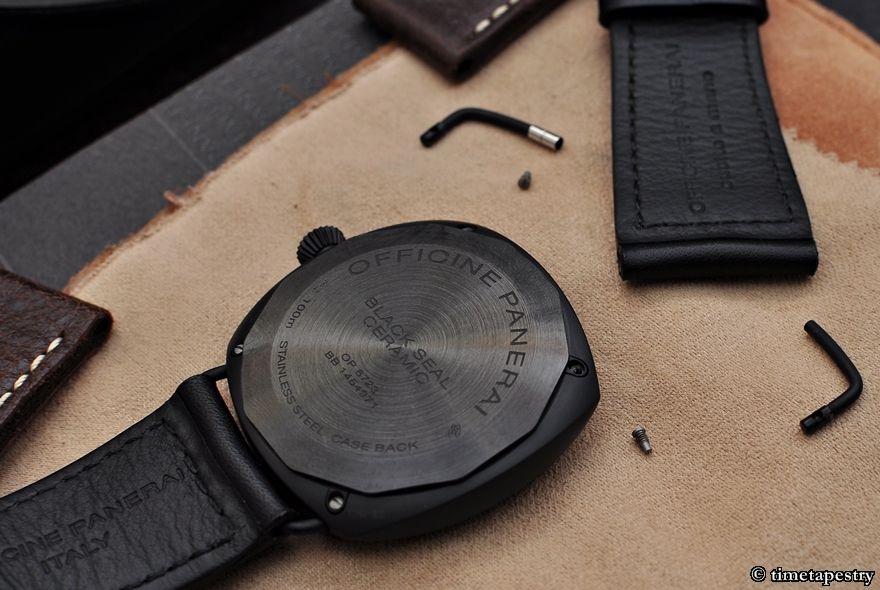 these screws are sooooooo tiny... to strap change, get a good 1.4mm screwdriver (i recommend the bergeon 5971)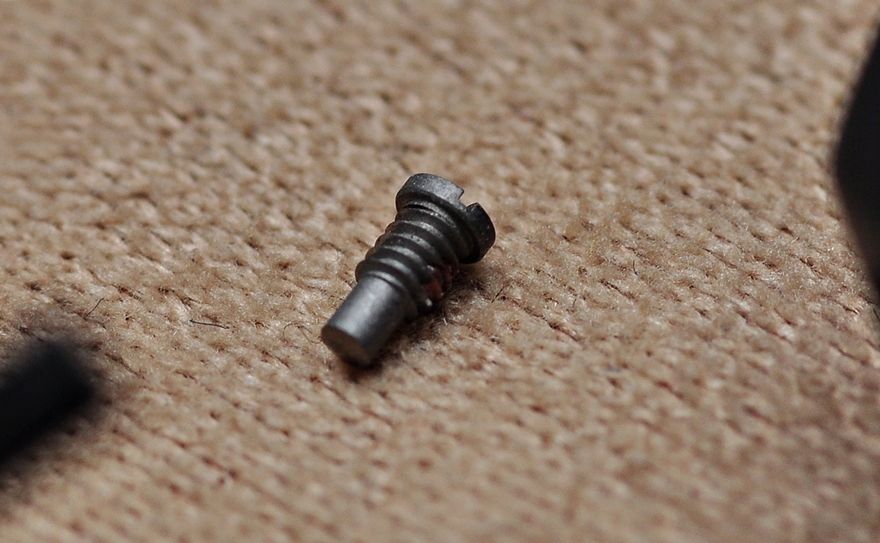 now that's better...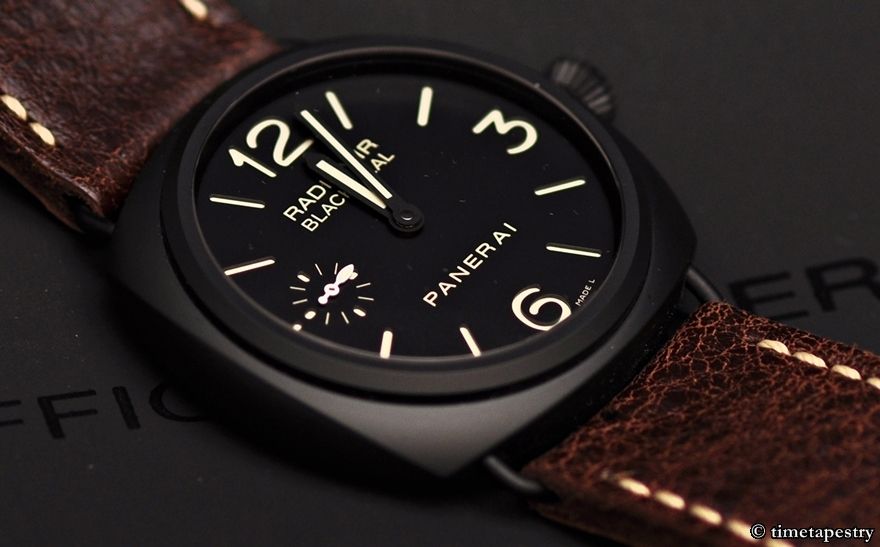 mandatory wristshot on acquisition night...
and chilling beside another wonderful piece... the 372
There is one very BIG ISSUE! HUGE ISSUE about these watches though...
my other watches aren't getting any love or wrist time ;)
there is a disconnect with this piece, the 372... it is too good to not be a special edition from panerai and yet it isn't a special edition... it's lack of exclusivity will likely hurt it's non-boutique pricing (AD and grey) though that doesn't matter to me, i find that it should be worth more than it's current price... the market and me don't jive on this and my 292 of course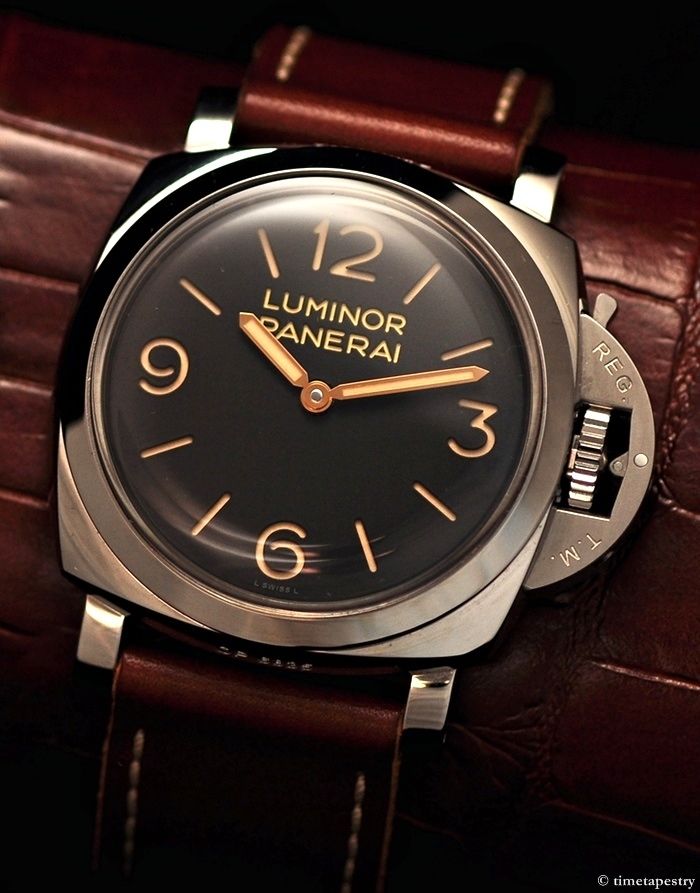 one thing i will have to rectify soon though is this... the 27/22 strap it comes with a pvd buckle which i can't use on my 26/26 straps and i'm not a fan of taper so there it may remain, unused...i need a new 26mm pvd buckle asap!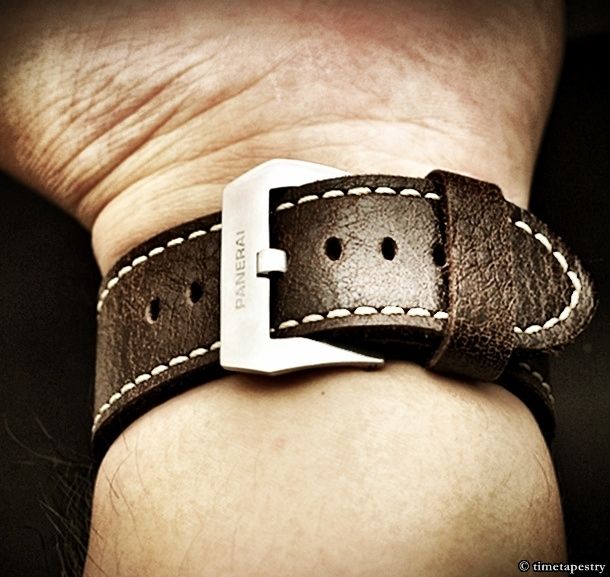 and voila! by magic a matt black buckle has materialised!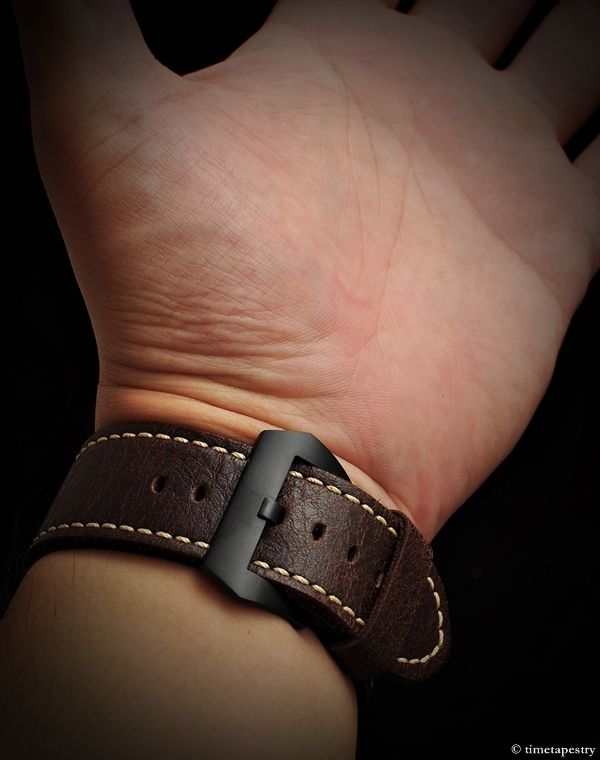 and that's it. for all folks looking to buy pams, it would be good if you get a chance to see the ones you shortlist, example after your internet searches/mag browsing etc, see it in the metal/ceramic/composite to decide what works for you... try them on and see how u look and feel wif em on as it makes a difference(advice for all watches really as it will lead you to the choice that is best for you. enjoy the hunt!
cheers, raph
PS. some additional pics
the 292 over the 384 for me... i like clean simple dials for PAMs
and some pams came out to play...
and to end off some shots of my 292 that i love coz it shows the wonderful case angles in black!