i have been focused more on larger or sportier watches of late. their size and presence on the wrist is something suited to me and as i hardly ever suit up or attend formal functions, my needs for a dressy watch are at a low... so left field esoteric designs draw me, sports models come more into focus. so fittingly some larger sized and sportier type watches have been lined up for this review. quick impressions as i spent just a short time with em and this is by no means meant to be a comprehensive review... opinions are mine alone and u can choose to have a different view of course :)
size comparisons of some of my subjects
first off we have the heaviest of them all... the Audemars Piguet Rubens Barichello II in Platinum. A striking timepiece and a wonderful design. the RBII is a AP ROO LE done right in my books and the Ti version remains one of my favoritest watches :) [my past blog posts will have a fair amount of pics or words about this piece, the search bar is your friend]
the plat is definitely a looker too, with the striking blue dial and wonderful blue leather strap, but the downside is it weighs a ton! so much platinum makes this ultra heavy and you might walk funny with this on... uhm scratch the might... u will be walkin funny... but a great lookin timepiece
Audemars Piguet Rubens Barichello II Platinum (limited to 150 pieces)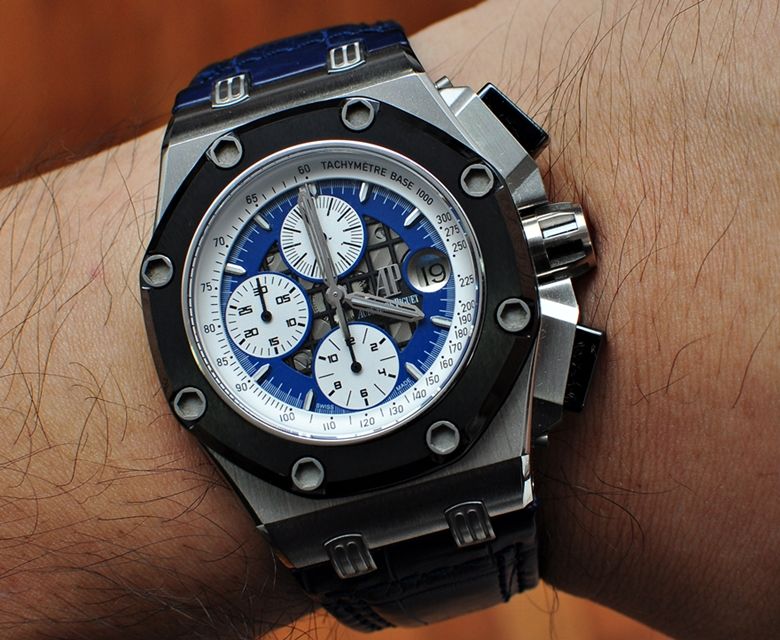 next up the egiziano! a monster hulk of a watch and much lighter than the plat RBII... say what? yup its all titanium goodness so this huge monster is much lighter than the RBii plat. my opinion is its a ridonkulous size and perfect for those who either want to profess their passion for panerai and put 2 fingers up to convention or to those who want to make a BIG 'check out the clock on my wrist' statement, coz i assure you people will look and people will be checking your clock and u out...
Panerai Egiziano 341 at

60mm

!!! The Real Dive MONSTER

!

(limited to 500 pieces)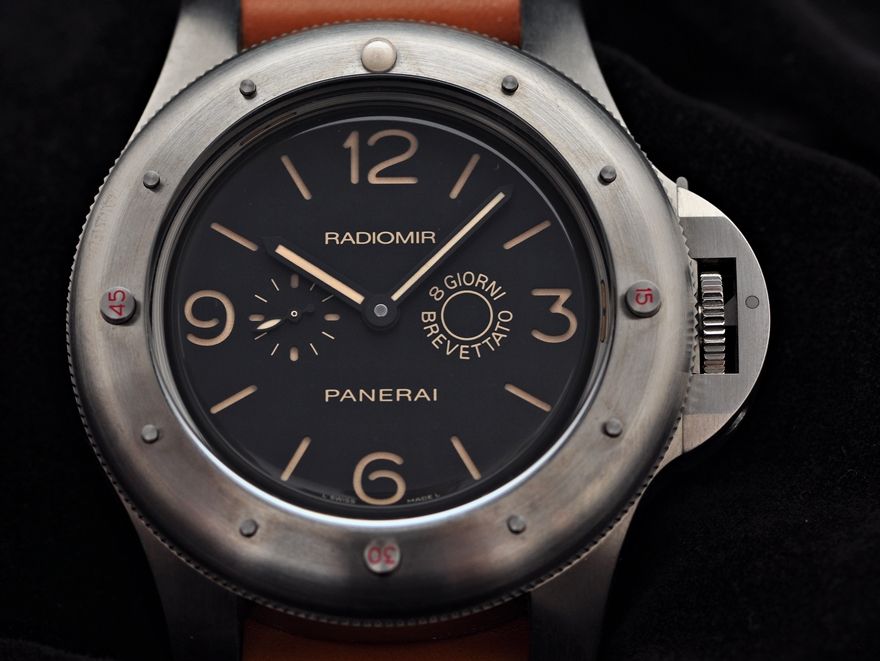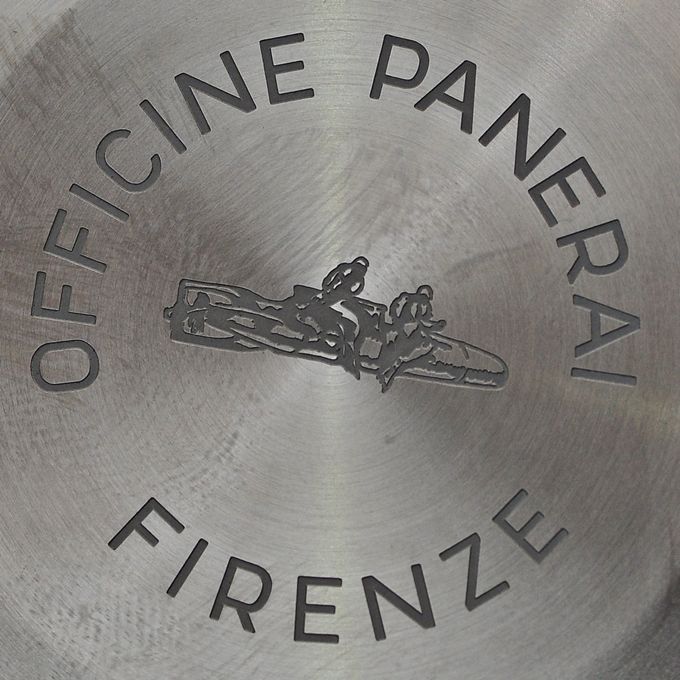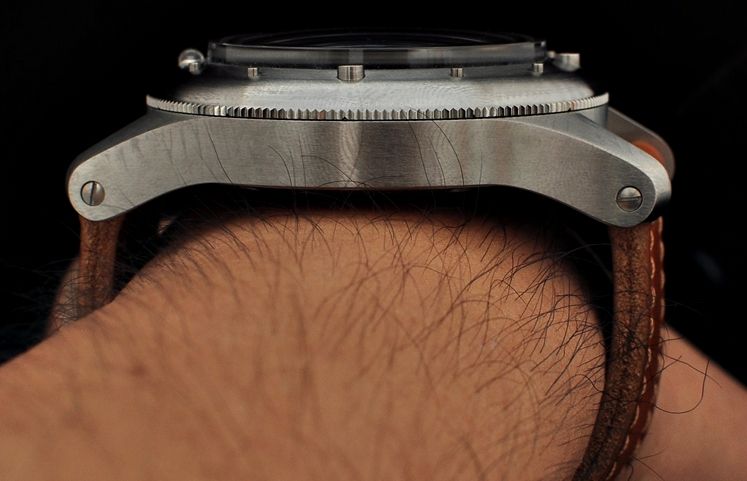 the hublot is another in the line of the many hublot versions i've seen. they all share similar aesthetic cues and differ in colors and materials and such. they all look too much the same to me somehow and lose a distinctiveness which i would prefer having... it's a hublot big bang so if its your cuppa, rock on! :)
hublot big bang with bracelet (all in ceramic i believe but may be wrong)...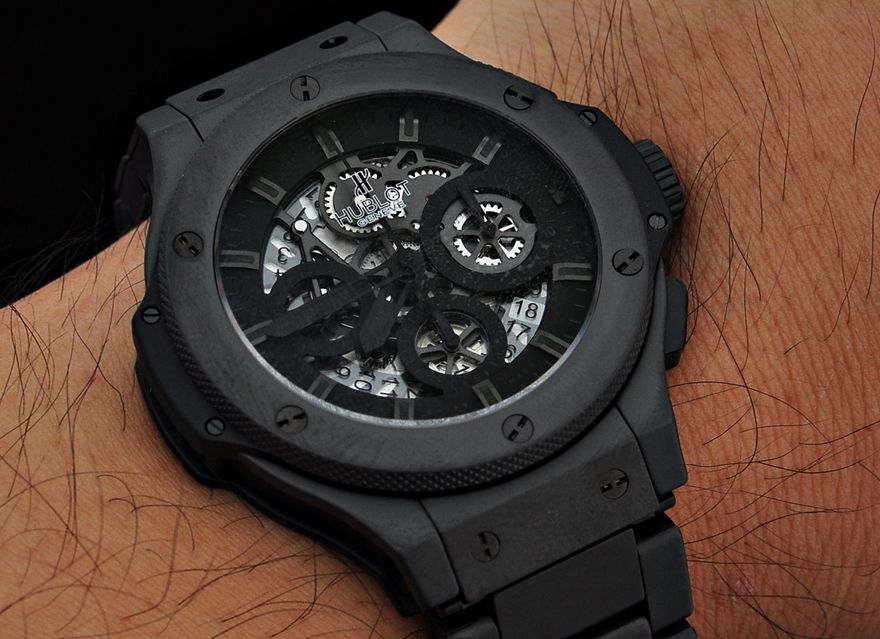 last off the iwc big pilot perp calendar 2011 st exupery edition... nice colors with the rg and the orange lume indicators. it has a plane instrument panel look to it and a vintage-y feel with the rg. i like these colors together and it's a striking watch. very nicely done. i also have a thing for the colder blue dial steel version :)
IWC Big Pilot Perpetual Calendar 2011 (limited to 250 pieces)
don't ask me which one(s) i would take home if price was not a factor ;) decisions decisions... signing out for now. cheers, raph