this is a great looking watch. when press pics of it was first shared i was real excited LINK and was raring to see it in the metal. Tudor has really been doing well with their recent releases thanks in part to Davide Cerrato, Global Creative Director & Head of Marketing and Design of Tudor, who is helming the reissue renaissance there (uhm he used to work for Panerai in case you were wondering).
the question i looked to answer was 'are they different enough for me to justify buying another Tudor Heritage Chrono?" well let's take a look
a beauty of a dial... engine turning on the sub-dial
no engine turning on the sub-dial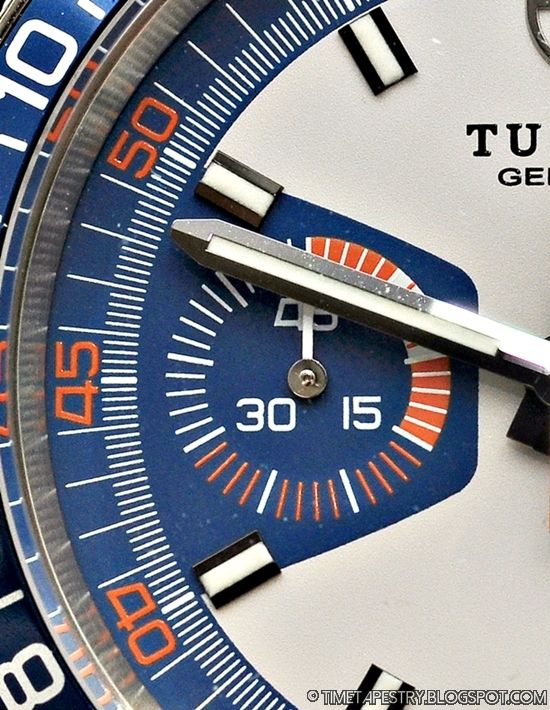 enameled tops for the pushers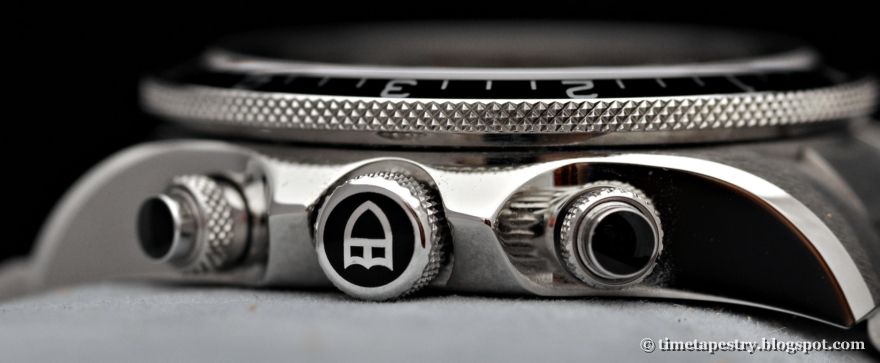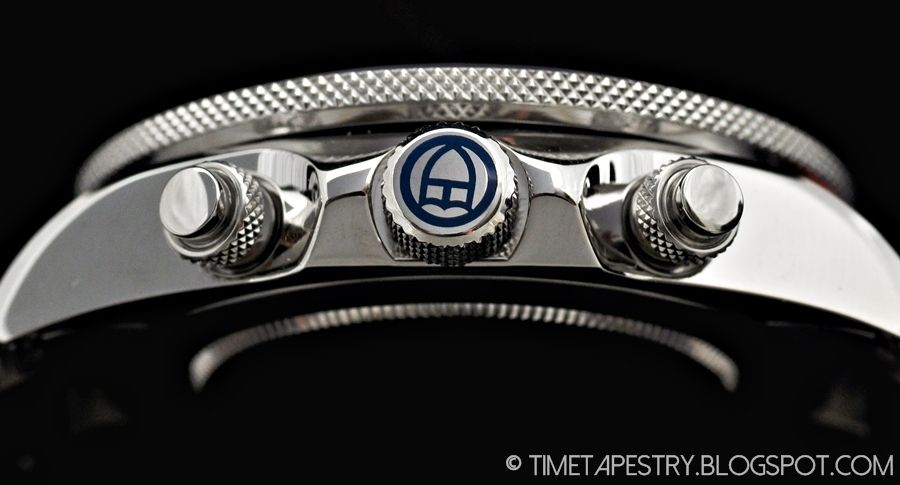 other than that, they're pretty much the same. Same great case and finishing(with polished bevels), knurling all over, same internals (ETA 2892 with Dubois Depraz chrono module DD2054 that times to 45mins, similar to the vintage models, but now on
the 9 o'clock counter
).

the main color difference though gives a breezy summer vibe to it with its blue and ivory cream tones.

[there's a problem here yuh coz Singapore is really like summer ALL YEAR ROUND]
this piece should be selling in the sub S$5k range which is a great price for an amazing looking timepiece...

and i have come to a scary conclusion... they are different enough for me to want to own one! what to do what to do...
comparison next with the vintages! been meaning to do this but finally had a bit of time and a template from the comparo above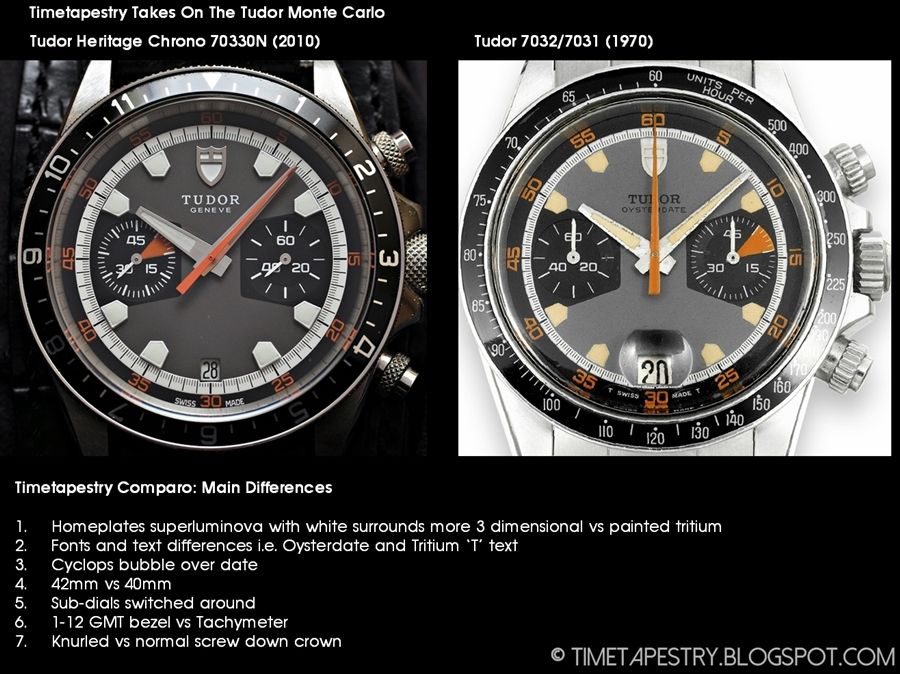 [Note: where it says 'painted' read 'printed'. my bad but lazy to change :) ]
Vintage Tudor pics courtesy of Antiquorum.
oh and the vintages 70xx series used a Valjoux 7734. the 71xx range used a Cal 234. both are manual wind movements vs the autos in the Heritage Chronos.
so what are my thoughts overall?
if you don't have a Tudor, go and buy one now :) these Heritage Chronos are great or the Black Bays or even their modern range which will appeal more to some than others. In terms of a Tudor Chrono to get though, one of these Heritage Chronos would be on top of the list be it the grey, black or blue.
Larger size pics of the dials below for your viewing pleasure :) cheers, raph