Origami Tobiichi cosplayed by Trixie @ Sony Digital Workshop [Shot with A7S and Leica Summicron]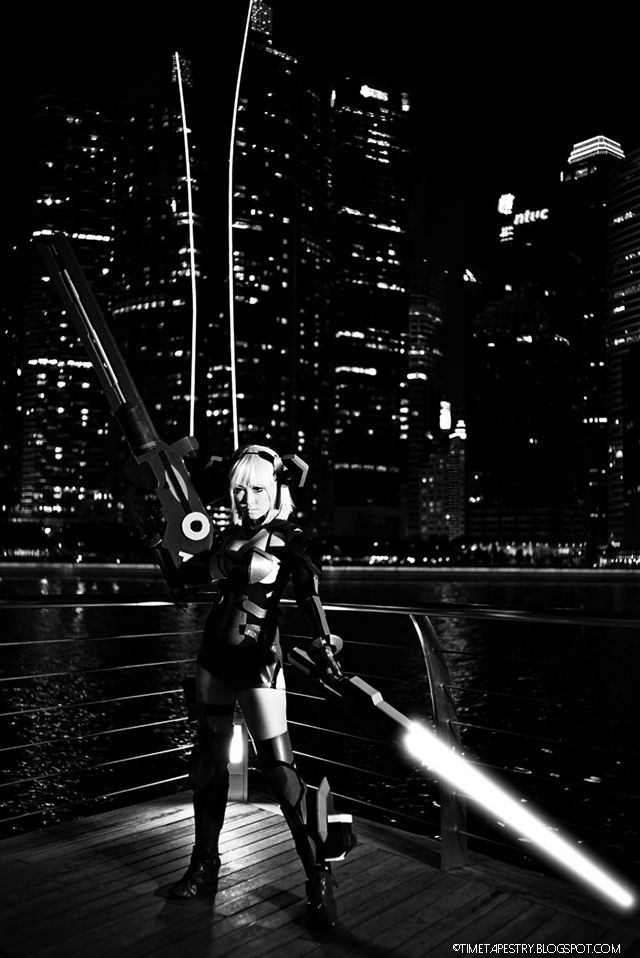 [other shots from this shoot below but first let's have a quick look at the Sony RX1R MkII]
The Sony RX1R Mark II is an amazing technological feat [full frame in that size and lot of new functions/features from trailblazing tech] and a camera that takes great images, just noting what was achievable with the excellent Mark 1, but you already knew that ;)
Interested snappers descended on objectifs for the chance of test driving the new RX1R MkII
objectifs is a centre for photography and film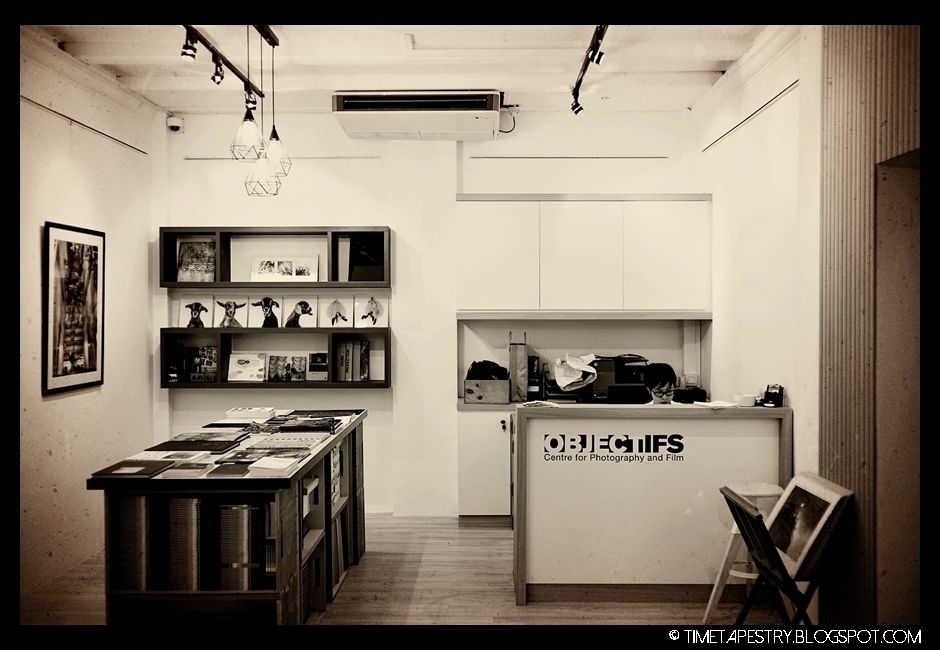 cool and interesting films and books there for film and photography buffs but i digress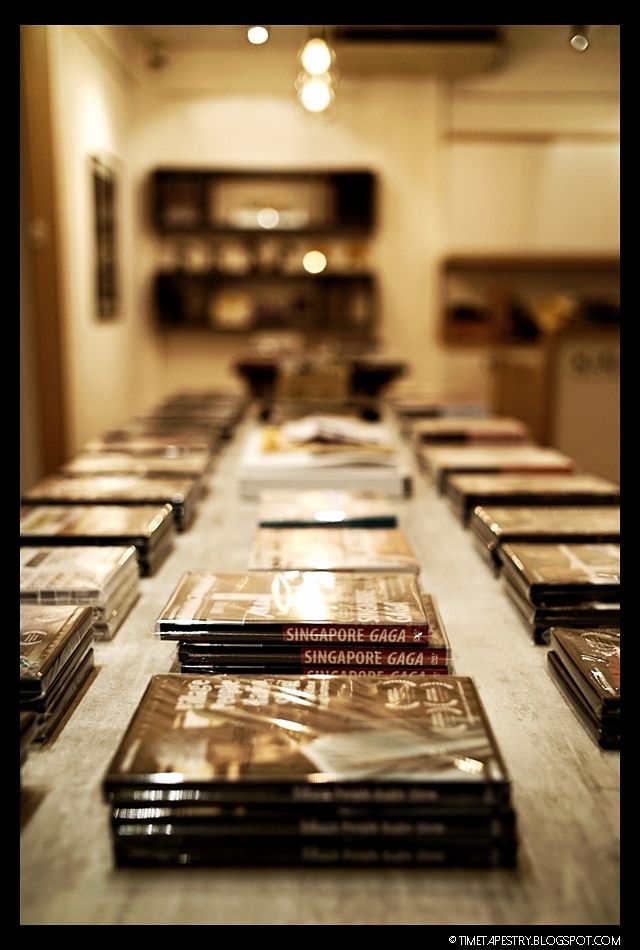 sony staff got us registered and invited us to catered food
and Sony staff Esther and pro photographers Kevin Wee from IPA LINK and Danny Santos II LINK shared
about the
Sony RX1R Mk2. Kevin almost becoming invisible in the dark :)
and then to some hands on time with the camera... BUY BUY BUY!
As you know (or may not), I am no stranger to fixed lens cameras having both the Fuji X100T LINK and Ricoh GR LINK. From an image quality (IQ) standpoint, i would think the Sony RX1R MkII bests both these APS-C contenders and it goes toe to toe with the Leica Q in the full frame arena. Sony allowed us to fondle the cameras but unfortunately no SD card insertion means no pix to do comparos with.
Side note, I did have a chance to get Leica Q raw and jpg files from test driving the Leica Q and honestly wasn't super impressed. There was significant distortion for the 28mm focal length lens (even after in-camera correction) and was one of the reasons I went with what Leica was good at, which is to many the ideal 35mm film cameras and lenses, the M system.
But back to the RX1R MkII (which could have been just called RX2R?)
Positives
+ Resolution: 42.4 mp full frame glory. You can blow up huge prints if u want to! good for pros and photographers selling their prints
+ Size and weight: the body on this is tiny but the lens has some girth and depth to it which means it's not pants pocketable. For the best pants pocketable compacts, I think the RX100Mk3 and Mk4 and Ricoh GR are it.
+ In-built EVF: the separate EVF accessory on some camera models put me off them and it's a good 0.74x evf
+ Variable Optical low pass filter: u can adjust for detail or address moire with this. quite an interesting feature
+ 399 phase detect af points and 25 contrast detect for overall faster AF - Continous AF and tracking focus can give you 5 fps which is very cool
+ Zeiss Sonnar T* 35mm f2.0 fixed lens so it's paired well with the body
+ Super quiet leaf shutter: Produces very little shutter sound on clicking the shutter button. imperceptible to i think anyone other than the photographer
Negatives

(note these are just my personal opinions which may not ring true for you)
- Ergonomics: as mentioned a couple of times already it is a really compact camera and it has a sizable lens on the front so that means not much real estate for people with big paws to grab and have a good hold of the camera. if u have smaller hands than this is a non-issue. just handle it for yourself to assess this. Comparing with the Ricoh GR then, I can hold that one handed no problem but I would have trouble holding this one handed.
- 80+ mb RAW file sizes and >10mb jpg files... u need a LOT of storage and a LOT of processing power
- Launch price is S$4,999 which may be on the high side for some but is kinda justified with what it offers. I believe the street price for a new Leica Q is now S$5.6k and of course in terms of the APS-C contenders, a used Fuji X100T is about S$1.1-1.4k range (i think) and Ricoh GR is around the S$600 level with the new GRII in the S$900 range.
Gerald from SDW closing a sale?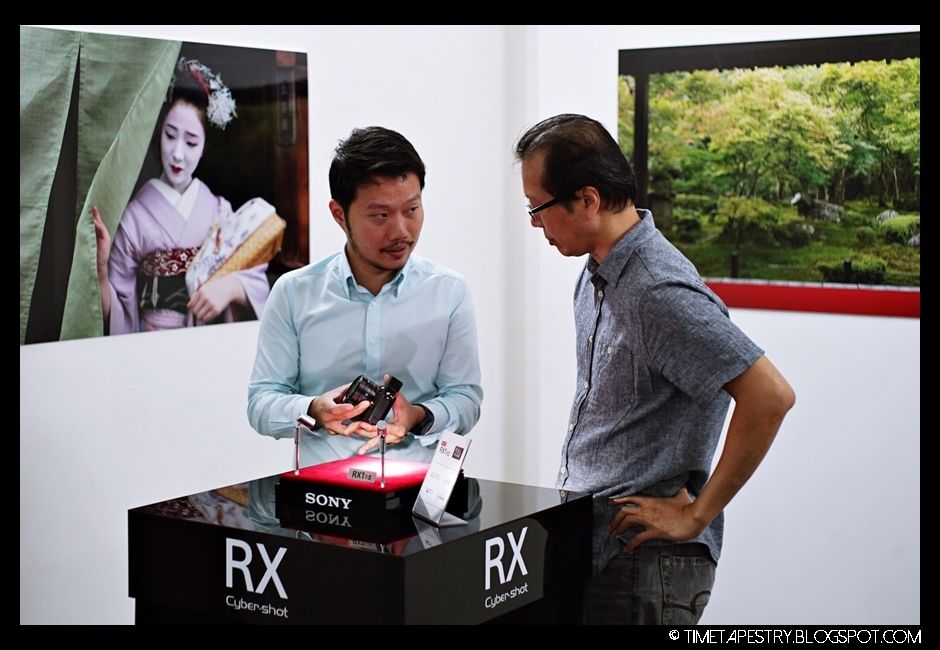 and some random shots from the outing with the A7S below...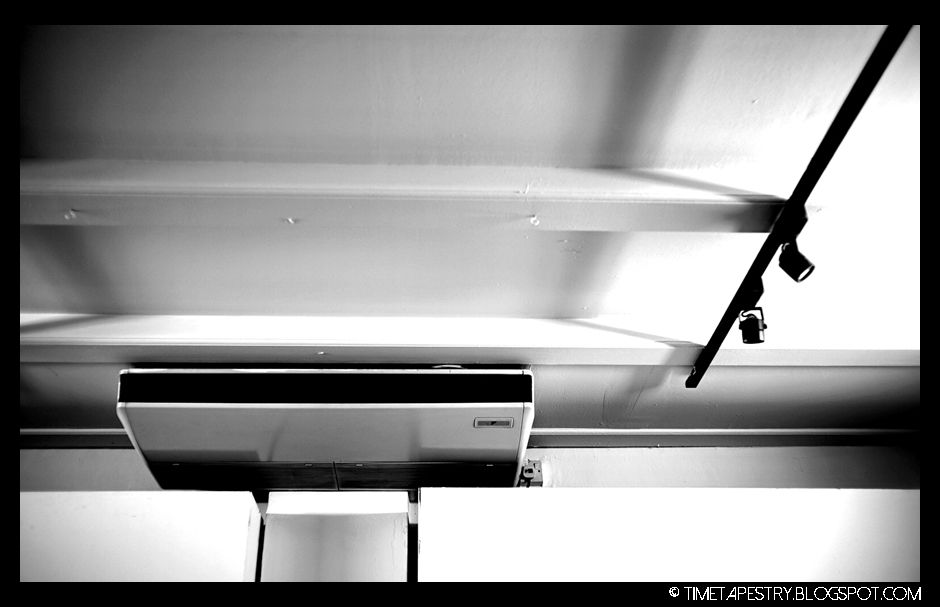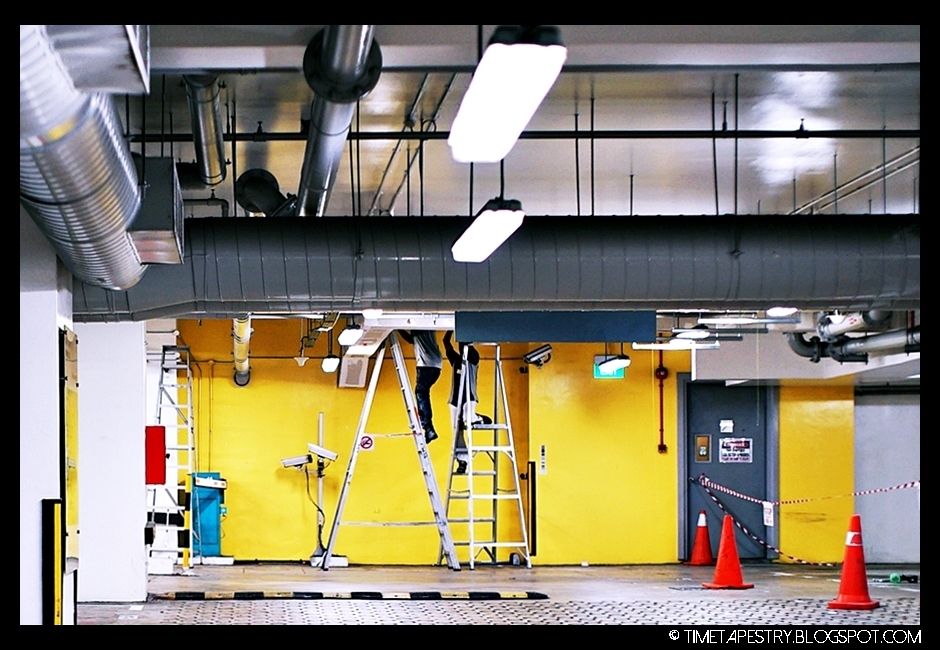 Ta Sony!
Just talking about digital cameras, having owned Nikons (APS-C DSLRs), Fujis (compacts), Ricoh (GR), Olympus (micro four thirds), Canons (compacts), Panasonic Lumix (compacts and M4/3), I am extremely impressed with what Sony has done with it's Alpha 7 / A7 series of cameras with the A7, A7R (for high megapixels and resolution) and A7S (for sensitivity and good high ISO and available light shooting) and look forward to more coming from them in future.
Oh and in terms of the SDW courses LINK, it's a great benefit for the photographer community in Singapore too (although the registration/login system can be improved).
Sony is definitely showing the way right now and making all the right moves
and if u want to argue about it... i know some ladies who might just set u straight on that ;) cheers, raph