This is not a full review with pics as I have taken too many of those. I will be posting more pix in this review soon. So this post is developing :)
[This is not a paid review. I get nothing from Nikon for doing this and am not told to say anything and everything written on here is up to me and that's it :) i got the loaner for 3 weeks and very much enjoyed having it for that time. Thanks to Nikon and their PR agency for the loaner! :) ]
A Herculean Camera [Shot with Nikon D850 and kit lens]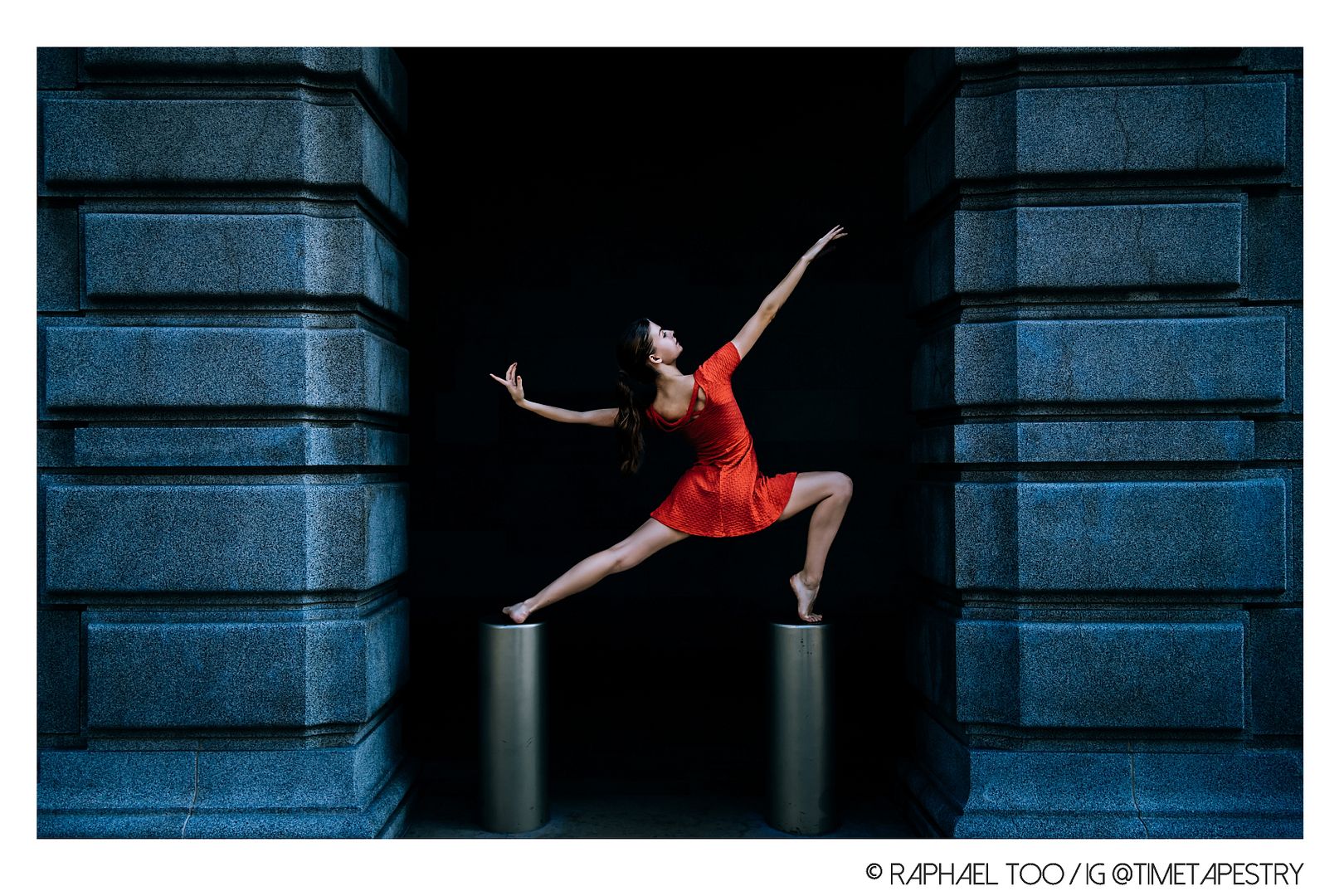 The short version:
If this is within your budget (for body and lens you want to use with it) and you want to shoot with a top end full frame DSLR (and are not heavily invested in another system) then the Nikon D850 is the camera to get in my personal opinion. [
The long version continues below :) ]
Product & Price (RRP in SGD)
D850 (Body) - $4,999

D850 (AF-S NIKKOR 24-120MM F/4G ED VR Kit set) - $5,949
Some notable specs
45.7-megapi

xel

backside illumination FX-Format CMOS sensor. With a dynamic range of native ISO sensitivities, from ISO 64 to 25600

full-frame 4K UHD video capabilities, 4x and 5x slow-motion videos in Full HD

8K time-lapse movie production using interval timer photography.

autofocus (AF) engine that engages the 153-point AF system and 99 cross sensor

high-resolution tilting 3.2 inch touch-screen with 2359k-dot LCD monitor, and button illumination that is helpful when shooting in dark situations
To note first, I did not come from use of many Canon or Nikon full frame cameras. I have used a couple (D600 and D750) for short periods of time. I have however used a fair number of different cameras including the top Sony offerings A9 and A7RII (only played a short while with A7RIII so that doesn't really count), digital medium format (MF) (my current workhorse the GFX50s and i've done some shoots with the Leica S), Leica rangfinders (M6 for film and M9, M240 for digital), my old beater Nikon D90, a number of APS-C (Sony, Fuji, Ricoh) and m4/3 (Olympus and Panasonic) cameras.
Coming from someone who has used a number of cameras and without much Nikon full frame exposure, i can say this camera is a beast! it's big, heavy, chunky dslr and likely usable as a weapon if u need to knock them mirrorless fanboys out! ;) kidding about that yuh, I am a mirrorless lover too. What this is, I feel (and i think many others may have commented) is Nikon throwing everything it can into it's top of the line prosumer body to fight against the mirrorless assault (before it joins the fray properly in 2019?)... and that is a great thing.
The functions list is a long one and i recommend you go check that and other specs out at other review or sales sites eg amazon, b&h etc. i am taking this on from usability and if i got the shots i had wanted from it and views on aspects that matter to me standpoint.
Usability
1) Size weight chunkiness - doesnt matter to me. noting my main camera is a digital medium format fuji gfx50s
2) buttons and controls are all fine. nothing to moan about and quick youtube vid on doing specific functions and you're good to go. eg I did a timelapse video with the interval mode and picked it up after a 5min vid of it.
3) image quality and dynamic range - Excellent image quality and dynamic range. I think this sensor is a top of the line one for 35mm. In my dynamic range test with Sony A7Riii, the A7Riii loses to it (the image seemed noisier and pixelly in the shadow details i tried to recover and had some color artifacts) and it was just a bit lesser than the GFX50s.
Details wise, it loses to the GFX. overall noise performance it loses to the GFX.
the view, i have which is a personal one, is that the gfx is just that little better than all these mega-huge sensor 35mm cameras and if you value that little bit better for amazing IQ and willing to buy into that system than it's a great mirrorless digital medium format option. but it comes at a price. Although in the 2nd hand market you can pick it up for cheap now. makes my heart ache a little coz i paid top dollar but that's how the cookie crumbles [or that's how the 2nd hand pricing market tumbles :( ]
The Nikon D850 will be better in AF, AF lens choices and functions over the current mirrorless MF offerings and competes directly with the Sony A7RIII. This is needed to prevent more migration from Nikon to Sony.
4) AF speed and nailing movement shots - Very good but can still miss shots of course. I shot a ballerina doing a jump to try out the AF and in the series there were blurry shots which wasn't great :( could the A9 or A7III do better? hmm
Timelapse vid but not uploaded well as im not so good with vid uploads
Conclusion then is if you are invested in Nikon FX glass and have been using Nikon for awhile, and are thinking jumping ship to mirrorless... stop, pick this up and see if this is for you. [UPDATE 31Jul18] With the announcement of the Nikon mirrorless you might want to wait and see it's feature set and if it works for you. I believe Nikon has to come out with a very good AF adapter for most of it's legacy AF lenses so that folks invested in Nikon have a big incentive to stay with Nikon.
For parties on the fence and considering a full frame body with loads of megapixels, I would suggest loaning or handling both the nikon D850 and the sony A7Riii and the new Nikon mirrorless (the top of the line model) and then decide which works best for you for what you shoot. End of the day, this is a great camera in the Nikon line-up and much needed imo ;)
Hope the words work (and more pix to be uploaded soon). Cheers