first off a big thank you to my wonderful hosts for the evening. Andreas, Vivien, Connie, Mike from IWC, Kong from the purists and the anyone else i missed out, hats off to you for a great night. it was a fun affair and i got to meetup again with other watch fiends, i mean, friends on a nice little quiet hill smack in the middle of town :)

fyi some list prices that i remembered... top gun chrono S$11,700. Davinci SS S$11,600. portuguese SS S$18,600.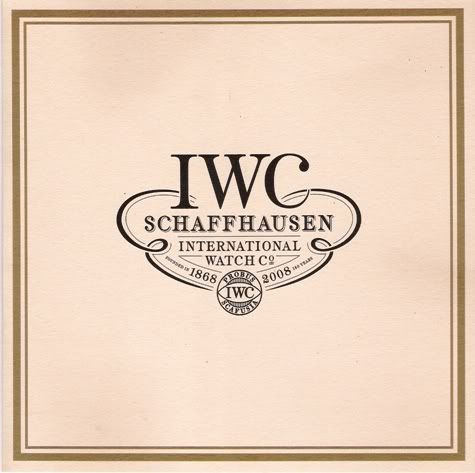 some of the usual suspects... heading for schaffhausen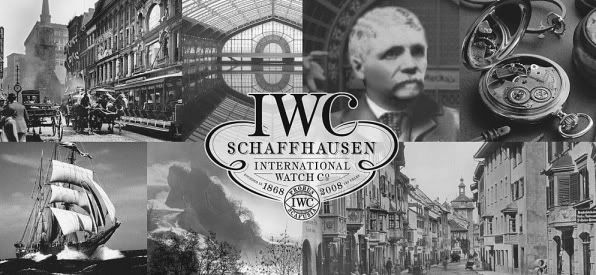 andreas... doing what he does best
uh.. IWC model number 5070... oops i think its patek... how'd that get in here?
lovely ch27-70 with a finish level that tops my lemania calibre by a bit... ok a lot :)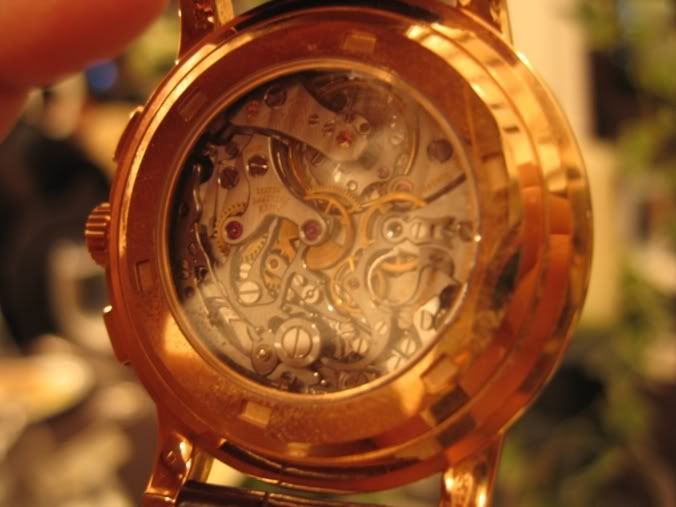 nice back on this JLC master control boutique ed
on moses' wrist that nite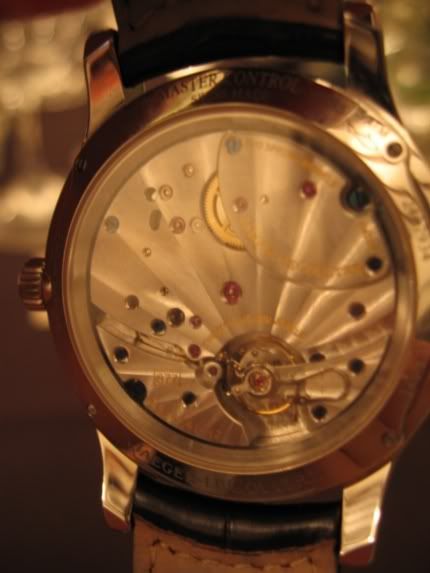 wrist shot of a couple of purists... don't ask who's wearing the rolex..
see the post below this one :)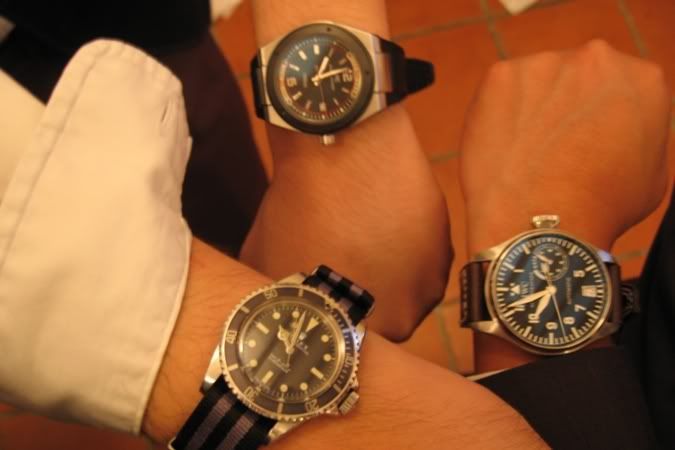 this one will set u back S$39,300 at list... the kurt klaus in SS. i somehow cant get
used to the new da vinci cases. they seem a bit odd to me somehow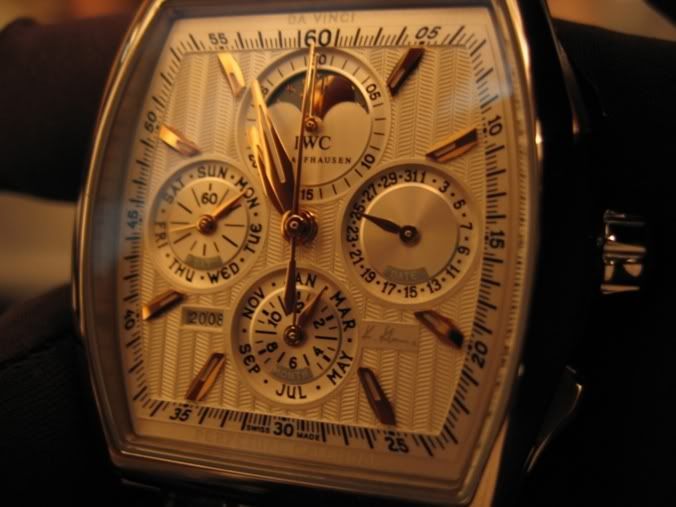 more top guns... wonder if it will impact prices of the doppelchrono...
time will tell ;)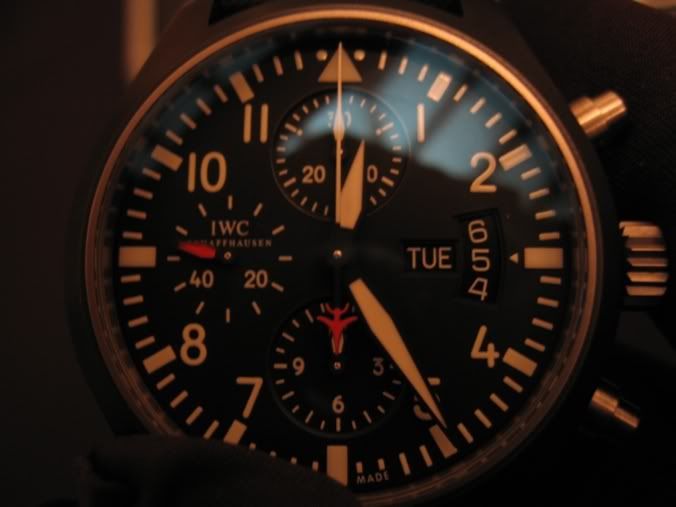 possibly my favorite of the reissues other than the portuguese.. the da vinci indices are really nice and the overall look of it is pretty unique and cool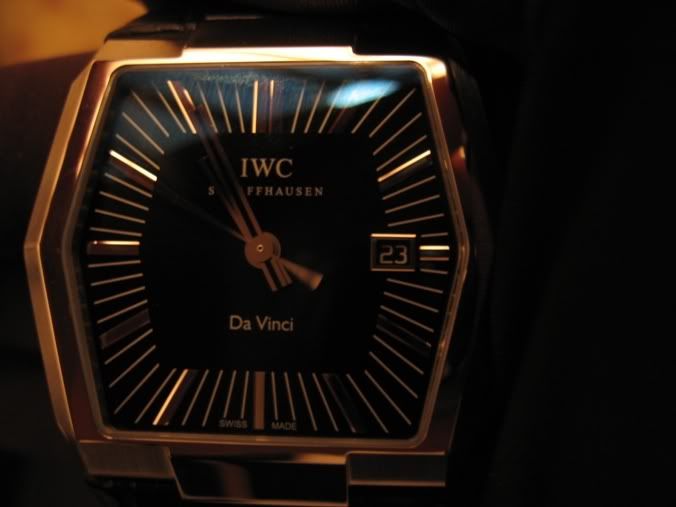 portuguese in plat... bauhaus but pricey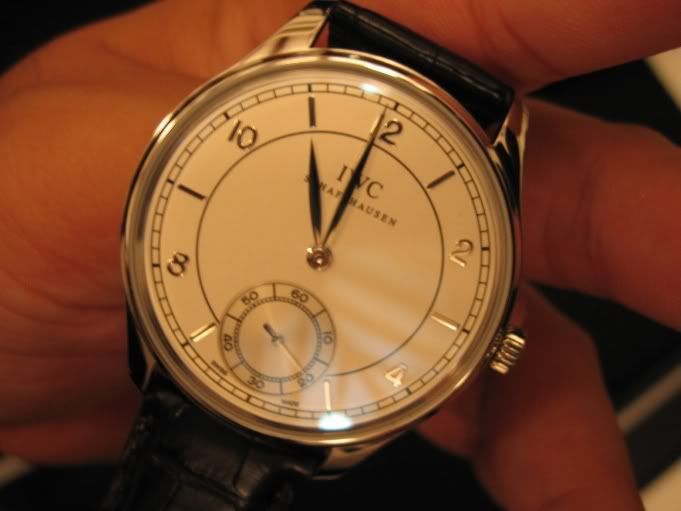 mad grab of free watches for the night :) nothing of the sort actually
the kind folks at IWC just let us have a feel of the real deal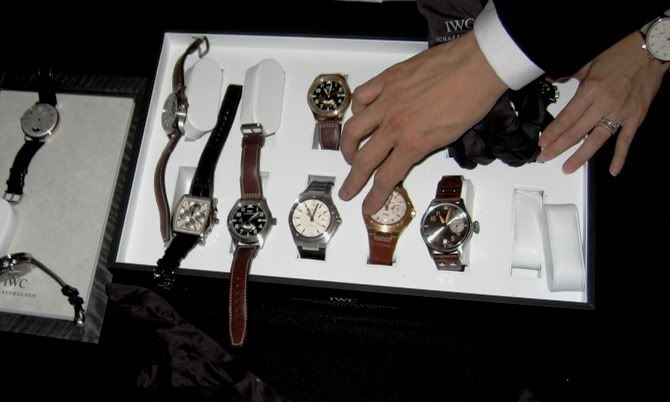 goodies from a lovely evening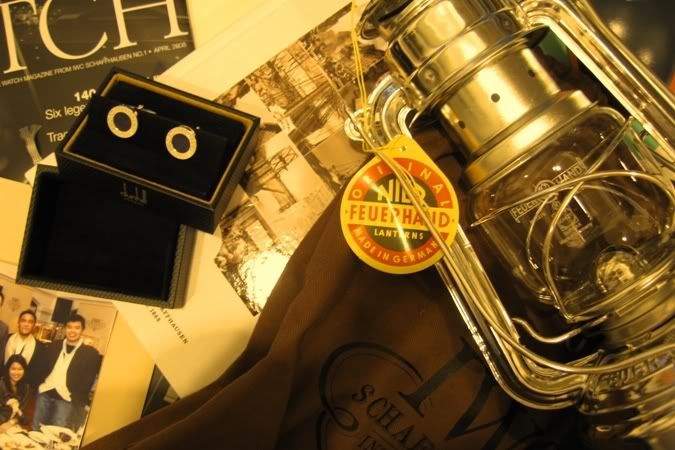 and most importantly... very fine dinner companions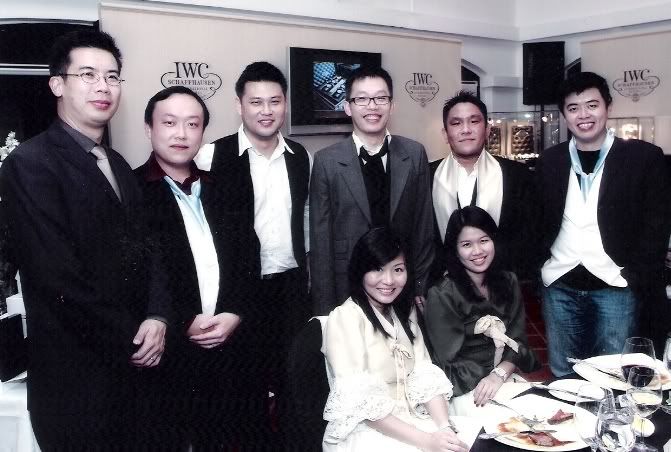 once again, kudos to all the folks involved.
my shots of the iwcs of the nite really suck big time so do check out much better shots from zach tohs
post of the dinner on the 1st nite
and SJX's post of the 22nd nite too on
purists
and kok choons post on
horomundi
cheers, raph