Part Two: Exhibits
atmos marqueterie featuring art by gustav klimt...
i really like this...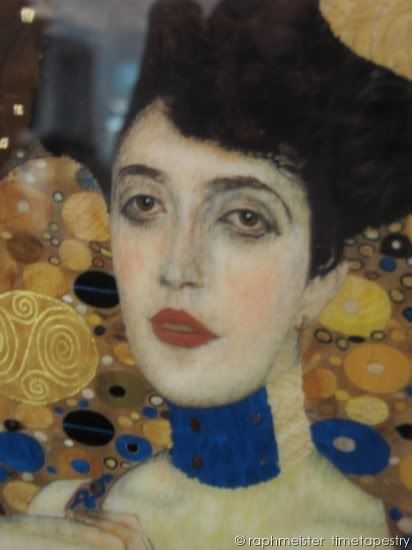 combination of the different types of art... very impressive indeed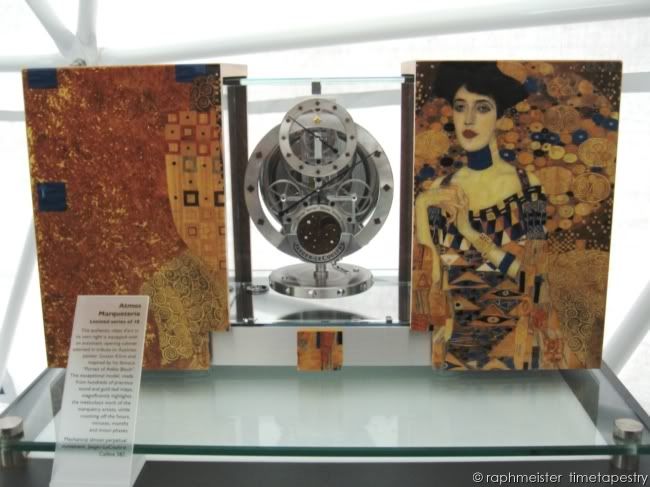 this is cool too... marc newson designed and baccarat crystal all around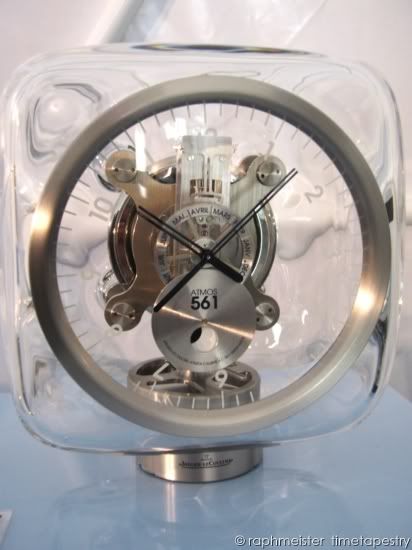 atmos' r just about the best clocks out there for folks like
us wif watches on the brain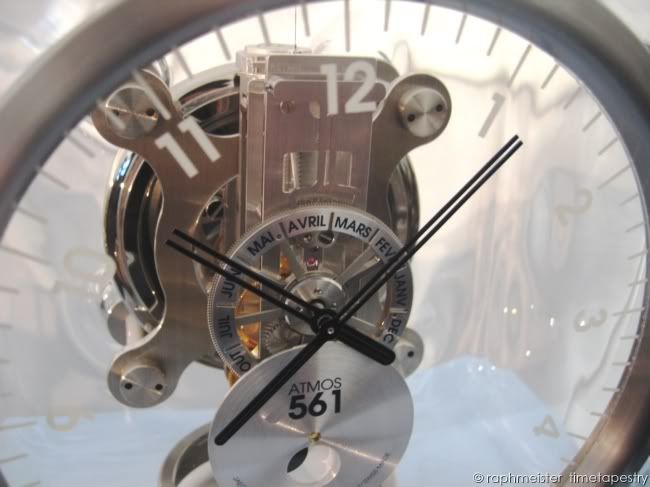 the gyro 1... so impressive but overshadowed by the gyro 2
JLCs on display... these show 2nd timezones or world times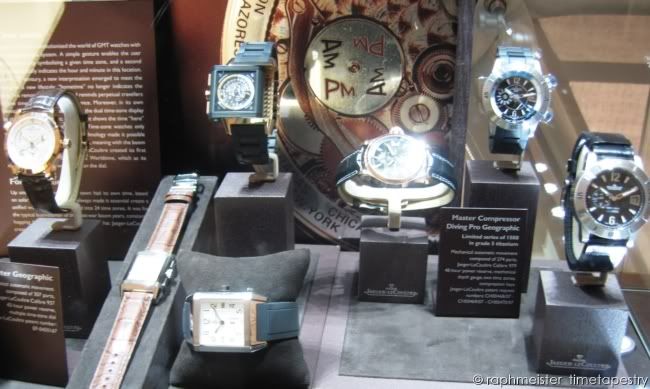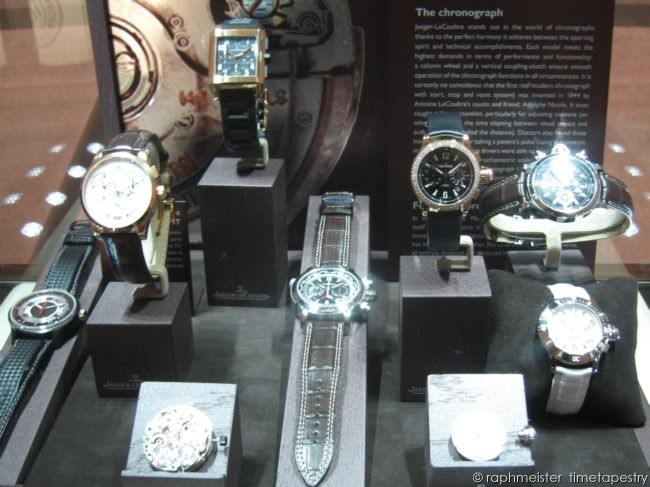 gorgeous master 8 days perpetual... but a lil tough to read perhaps
in this openworked piece? but it is beautiful to look at so maybe that was the
intention? take your time to admire the watch while getting the date info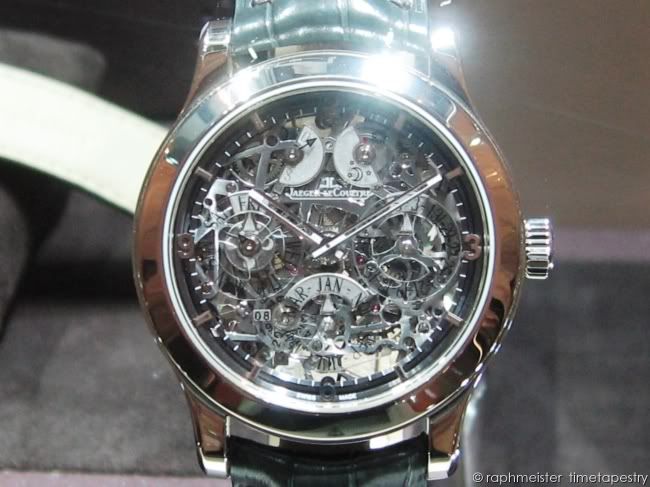 blingy but nice for ladies of course :)
the master tourbillons... excellent stuff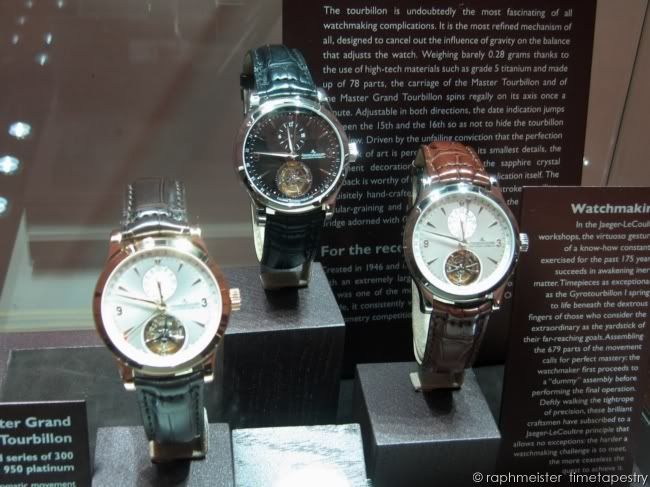 the triptyque with 3 faces on a reverso...
master minute repeater... very nice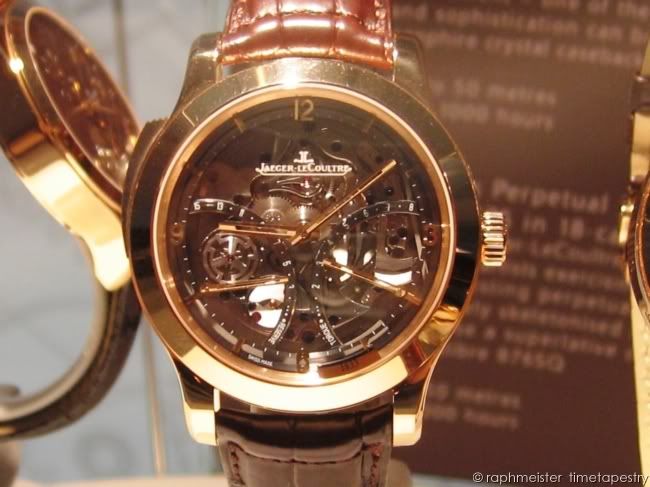 the extreme lab with the lubrication free movement. i love that so much and hope that they will
succeed in mass producing this at a more affordable price so that lubrication free movements
will be standard in mechanical timepieces in the future... its a real revolution. i don't like the
design on the extreme lab though... but it does house the future, hopefully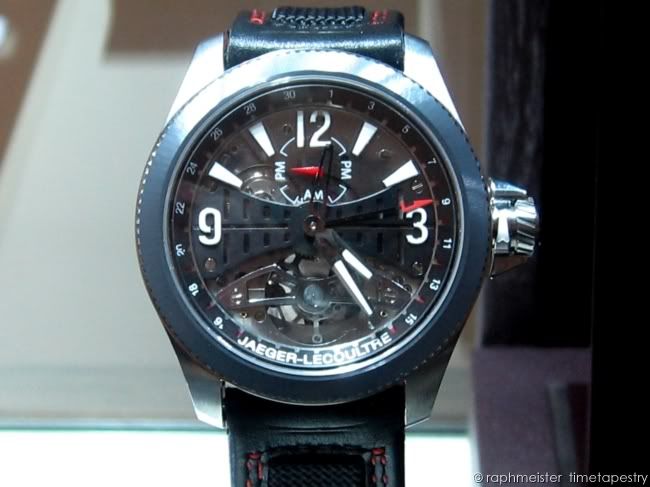 the duometre... many guys raving about it but i don't like it.
to each their own yuh :) the pock marked pitted dial doesnt make
sense to me...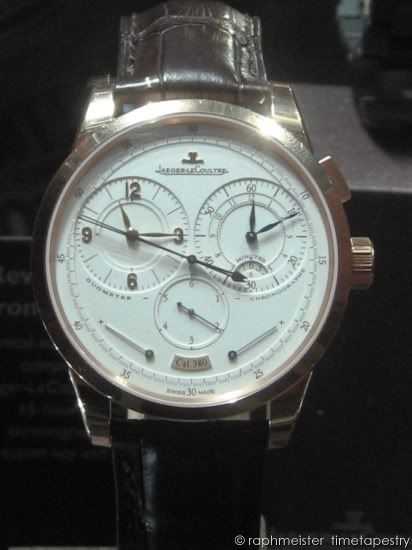 nonetheless it is pretty impressive...
putting the reverso caseback to good use... simply lovely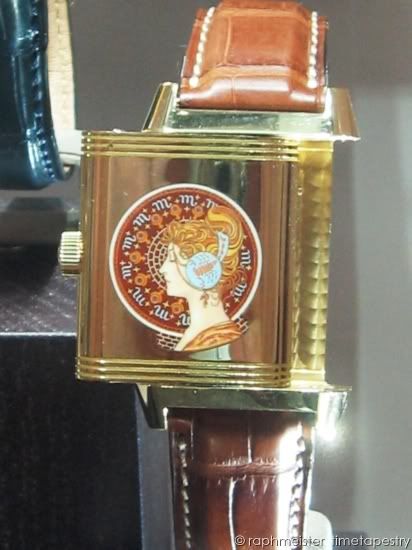 engraving on reverso cases are interesting ways to personalise them too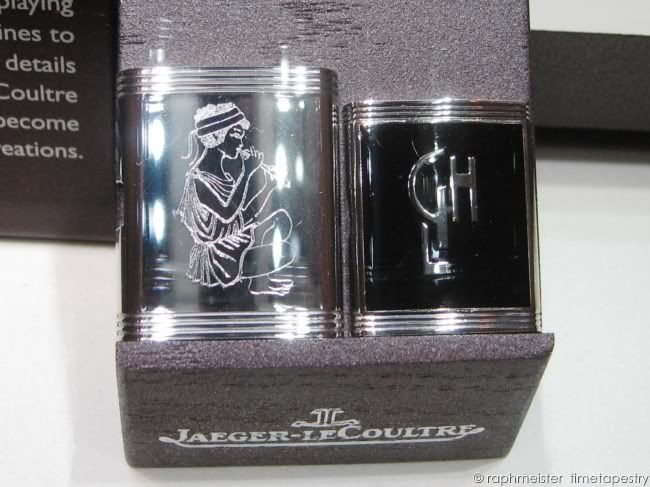 A few lovely pocket watches on display...
amazing art on some of the cases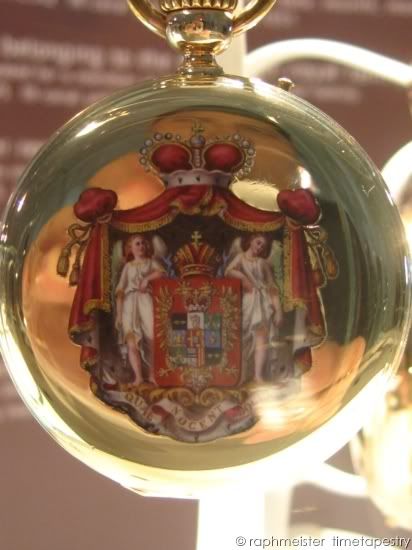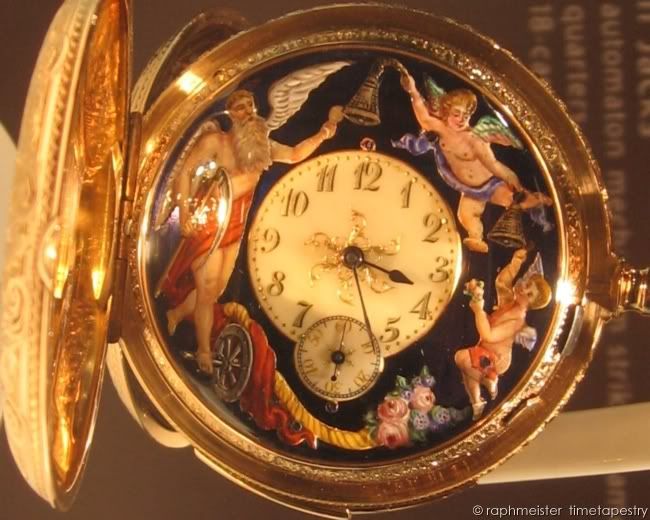 this is something else, a grand complication on the left and a
repeater on the right (if memory serves correct)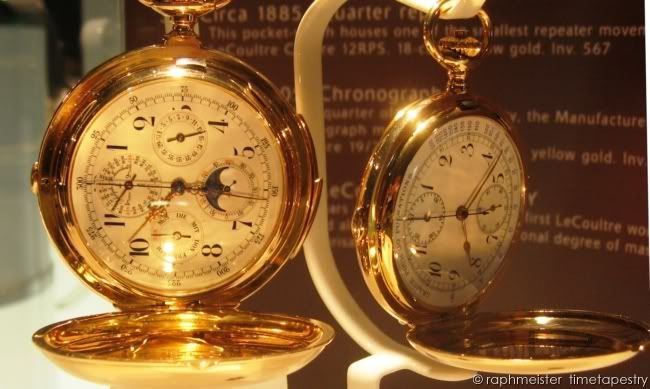 its mind boggling how they were able to make these back in the 1800s... without cnc
machines, computers etc etc etc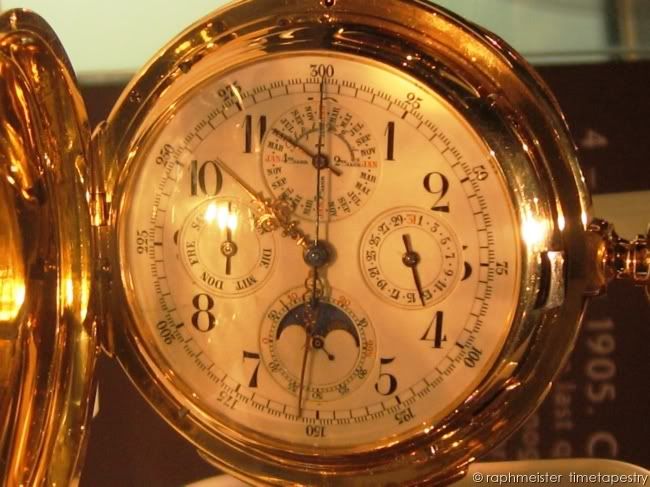 and the fabled millionometer to measure components to the
nearest thousandths of a millimetre or a micron