gerald genta fantasy mickey mouse f1 racing singapore limited edition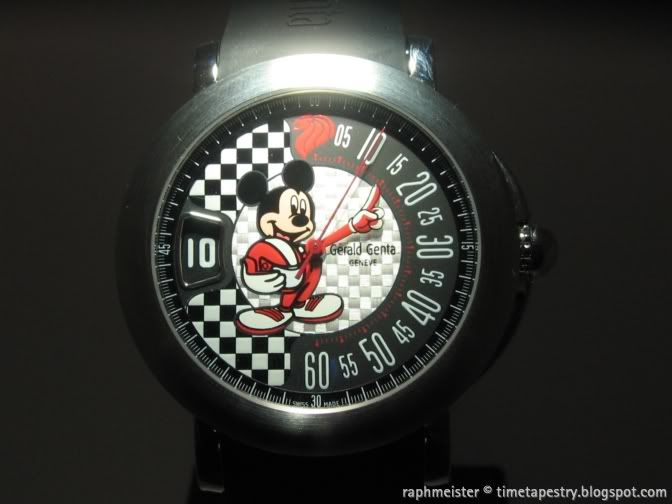 this was a fun nite(the 'F' word will continue to appear numerous times through this post... fun that is.. what were u thinking? ;) )... the only downside is that nobody was grooving to the music so it was mostly me catching up with my friends, chatting on horology and
gerald genta
timepieces
interspersed with some fine lookin ladies

demanding

pictures with us
...
(or was it the other way around? hmm...)
anyways, i digress...
i have always found GG to be a fun brand with the mickey mouse range and those are the pieces in their lineup that call to me most because they're light hearted, don't take themselves too seriously and in a reasonable enuff price range... anyways on to the nite with pictures to tell our salacious tale... i mean fun tail... whatever ;)
the venue was the

ultra cool MINI habitat

where they sell these iconic cars...
tones of cool brittania ...

and very scary staircases in the dark ...
it packed out very quickly... finger food, wine and hunnies were flowing ;)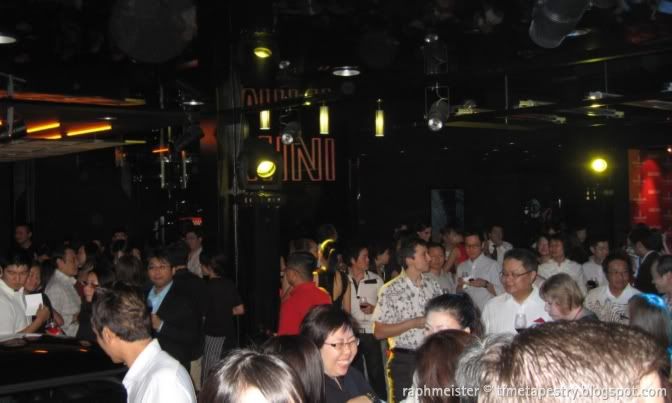 some of the watches downstairs were these cool 8 sided ones... the

octo

biretro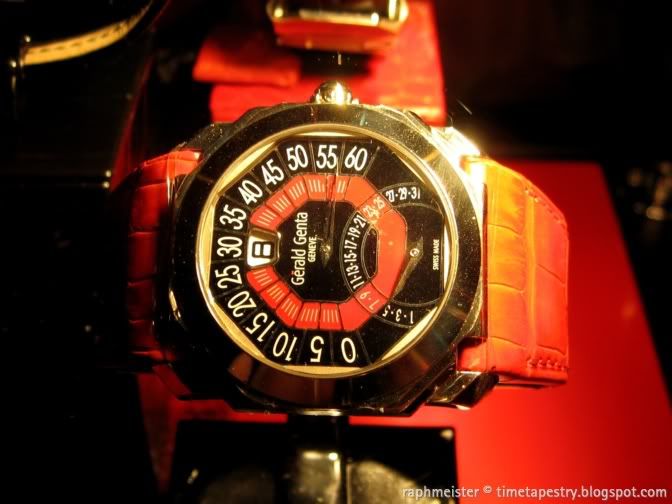 octo

chrono

quattro

retro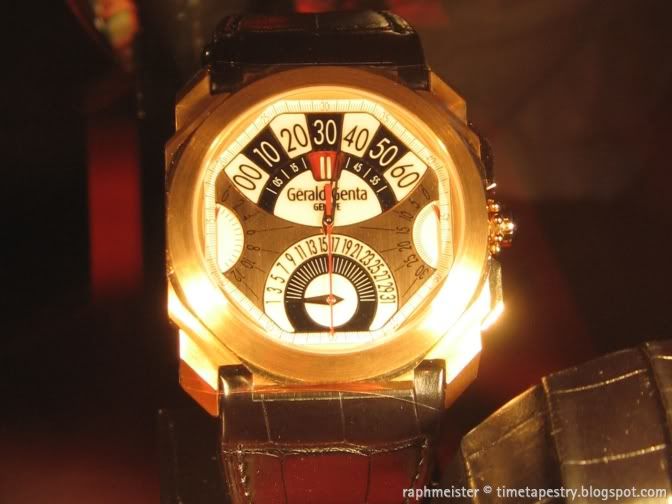 and the octo 48month perpetual calendar moon phase


out of these 3 pieces,

i personally like the biretro the best...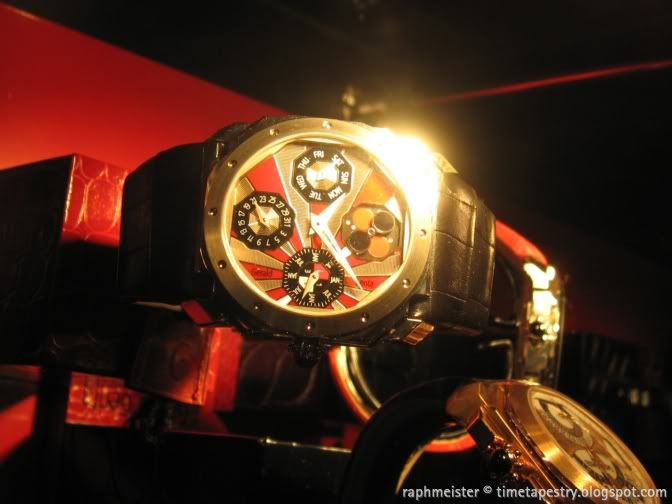 these aren't genta creations but they're pretty fine too...

asia mtv vjs
may and choy wan...

these ladies know how to strike a pose...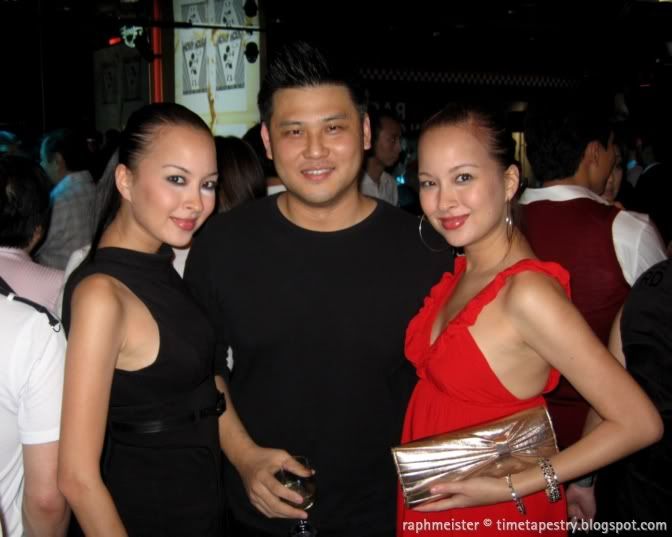 gerald roden, dr. kenny chan and erm... some ladies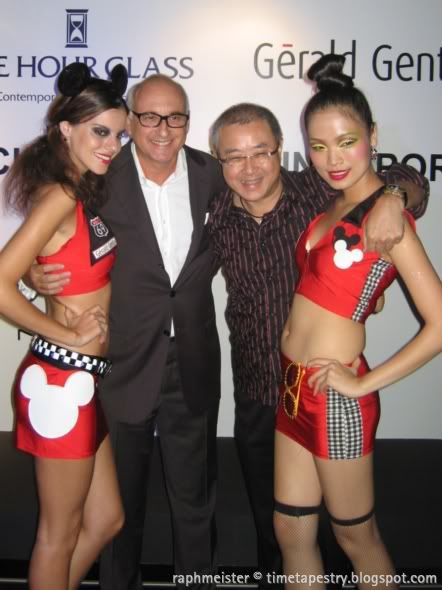 i caught up with some other fine ladies as well that night...
first up, ching wyin, top gal
in hour glass' marcom team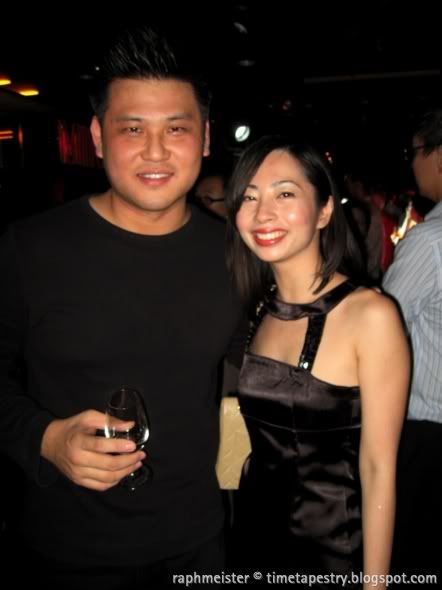 next up is the luminous Irin Gan... here you see us promoting
MINI(kiddin yuh)...i had a nice time chatting with Irin as she
spoke passionately of the interesting brands she's looking at...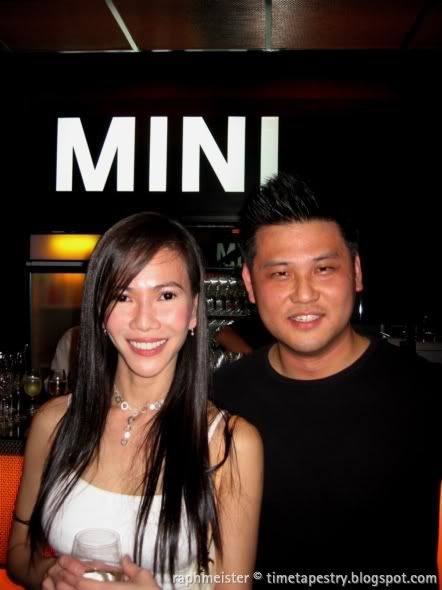 and then to more watches... the arena spice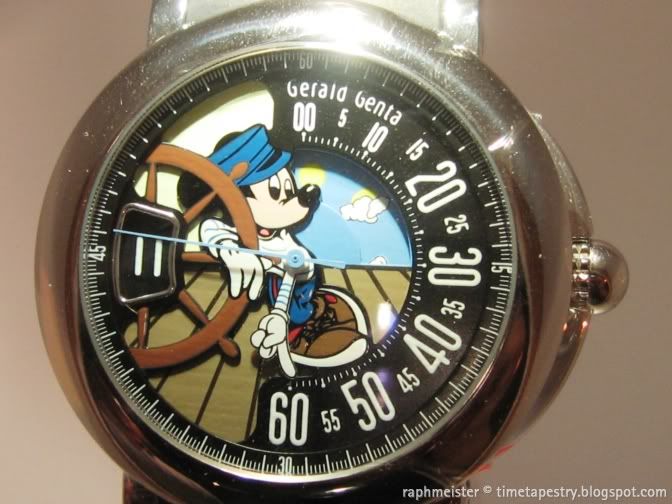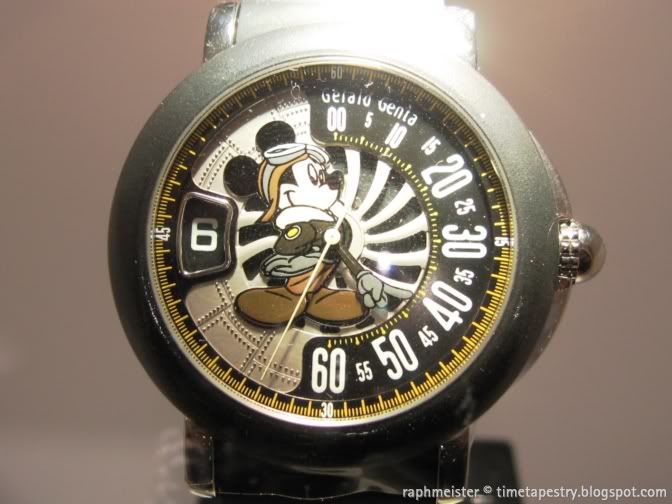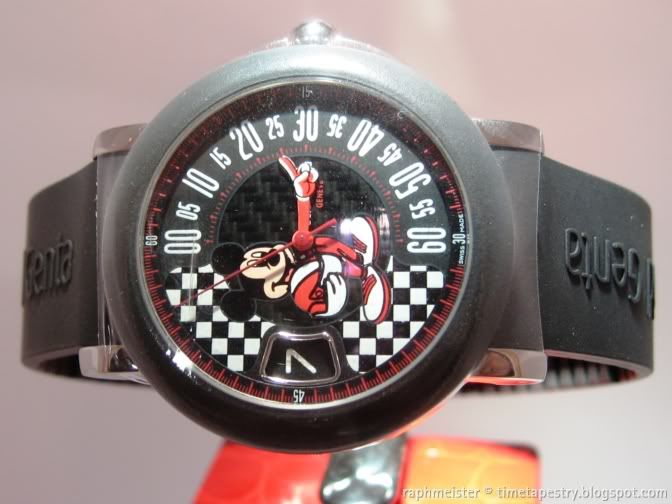 and the cooler singapore F1 LE piece
tried to grab a wristshot of it from a friend who has it... it didnt turn out well
but
you can see that the dial aint flat..

and the silver in the middle works...
not sure about that merlion at 12 o'clock though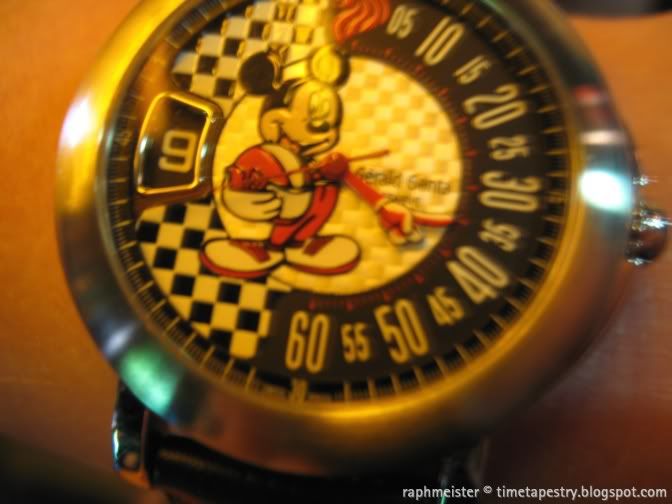 u probably will need some serious dough if u want this
mickey tourbillon...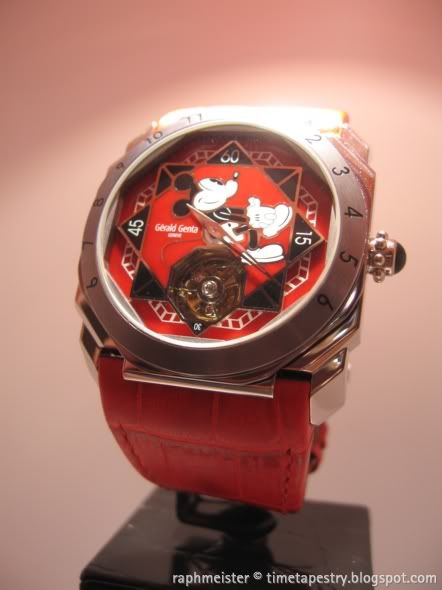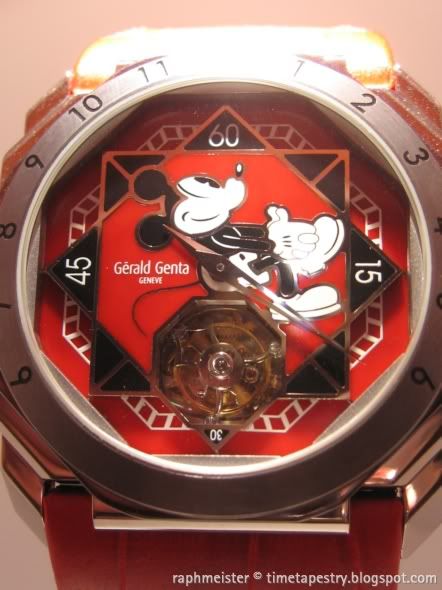 and what's a watch party/event without catching up with some mates ay?
raphmeister, elgin, george and stefan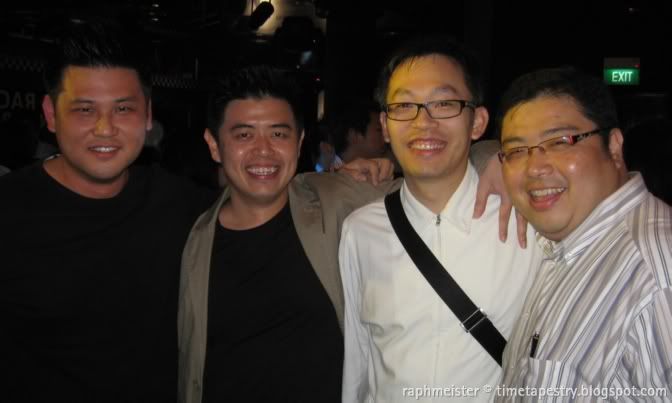 george, alan and me... alan is at the hour glass millenia walk and
one of the
top guys to help one get their mousy paws on these genta creations in singapore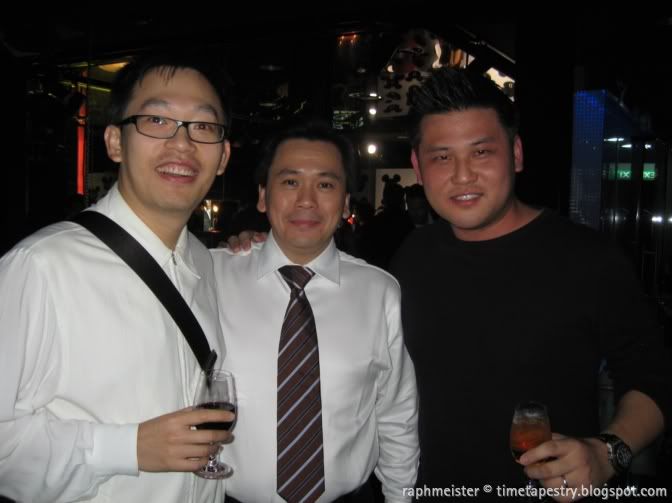 bernard (watchprosite moderator for GG and
overall watch supremo / guru... I hail you), me and george...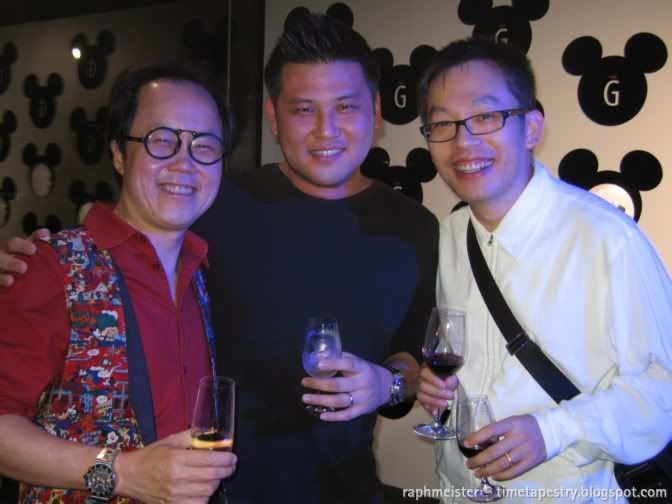 jim, me and tjeng jaw... shooting the breeze...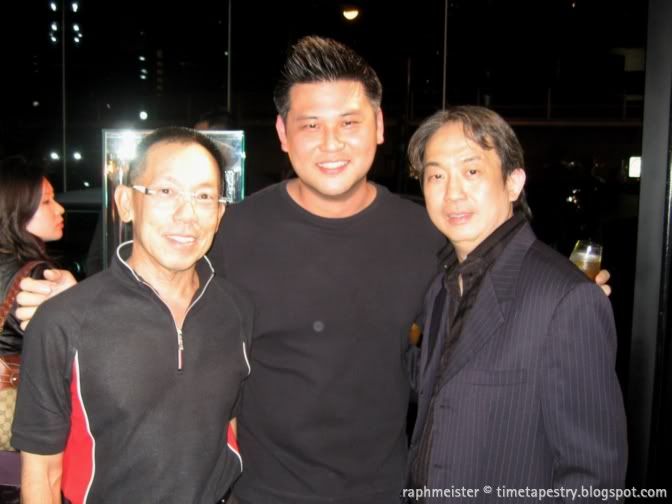 bernard, me and model(in pic)... we(sans model) went on to speak about non-GG
stuff... notably on the cabestan and vianney's past involvement with it... bernard is
a font of knowledge on so much watch related stuff especially AHCI...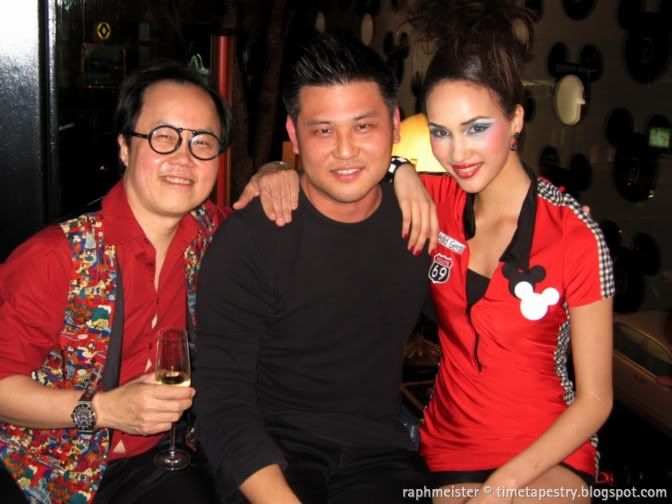 ok... it was great catchin up with mates but one of the reasons for my swinging by was that i did come to see these fantasy pieces(again i m not referring to the ones
on 2 legs)... as i was thinking it may be a fun piece to get someday... but the hands
don't have that much contrast to my eye
and may make it tough to tell the time...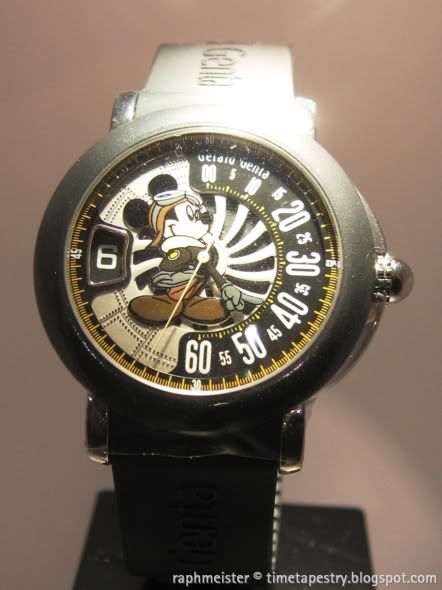 so i went away thinking about this one as a possible genta choice...
its again fun,
easier to tell the time with the white gloves...
and the different
clouds/sun designs on the moving dial is a treat too..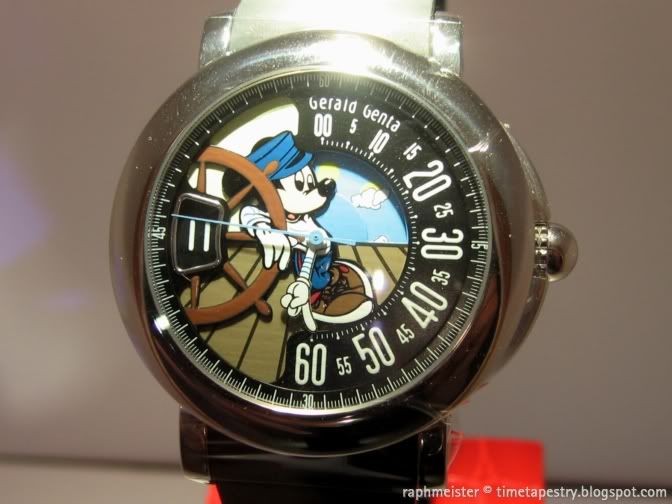 to end off, I would like to extend my thanks to the fine folks at the hour glass and gerald genta for the invite and the great night. it was good catching up with all at this fun event. hope you enjoyed the post ;)
cheers
raphmeister