the cool and friendly folks at vc invited us down for dinner at novus at the national museum on wednesday to discover more about their fantastic quai de ille here in Singapore.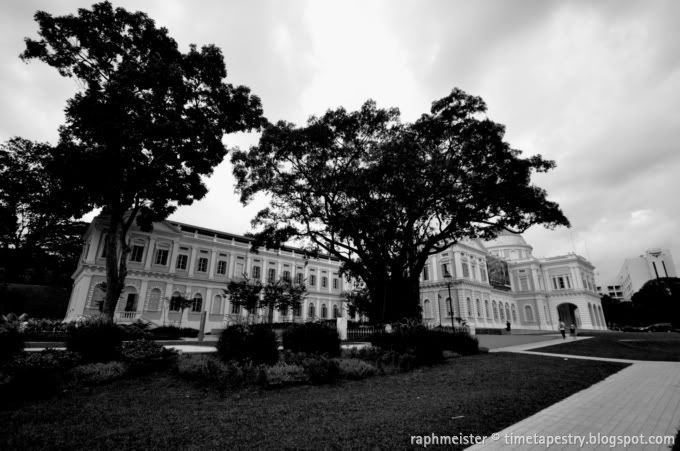 a pic of the home of vacheron constantin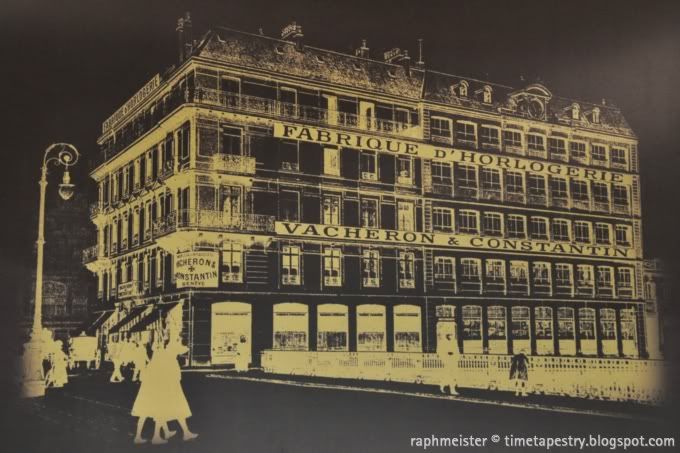 the quai de ille is vc's most innovative product of late, having several interesting features from case to dial design and adding in personalisation to boot. my view of vc is that it may have lost its way in the past but now it is finding a more certain path forward. it will be interesting to see how their new lines do in the changing horological landscape.
the vc men gave a presentation on the watch, its innovations & security features
& the vc ladies were kind enough to bring the watches
around the room later that evening...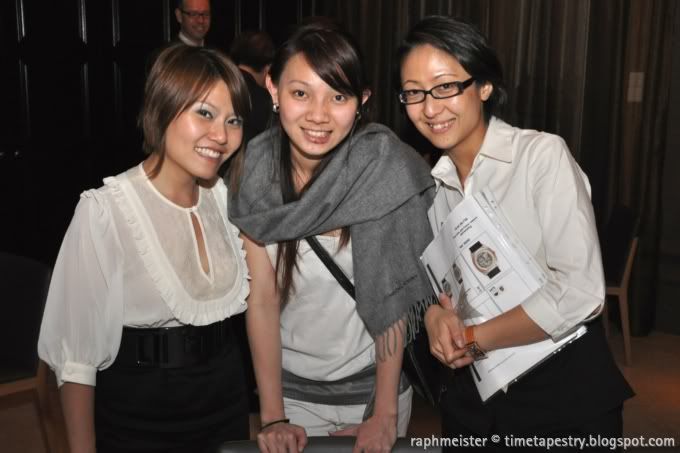 as with all get togethers, its always great to catch up with mates...
the dining area was decked out with nice large posters of the quai de ille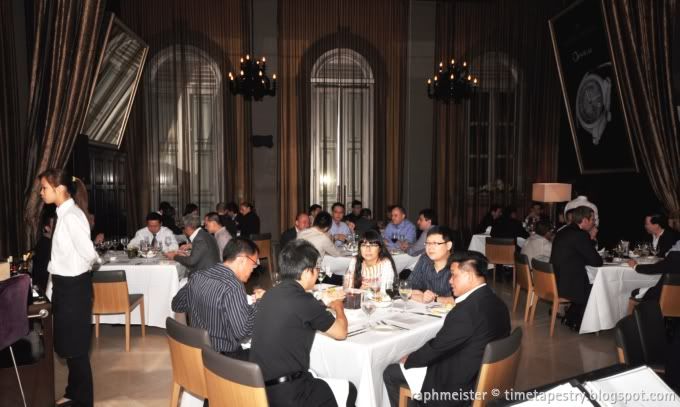 my dinner companions... a fine bunch of watch aficionados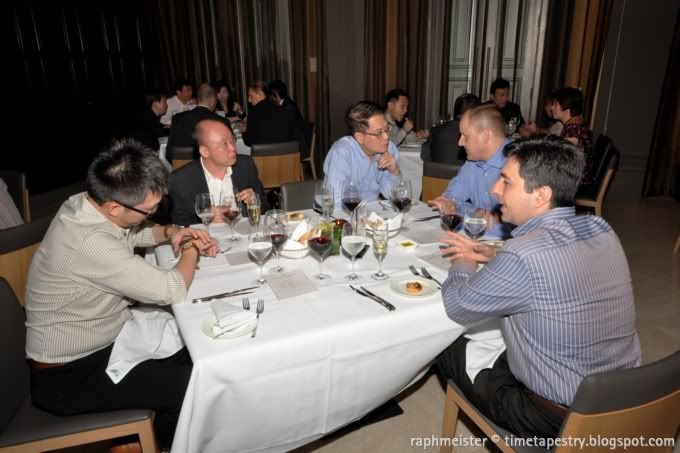 dirk, raphmeister and stefano planning which VCs to acquire...
a nice songstress with band was present to serenade the guests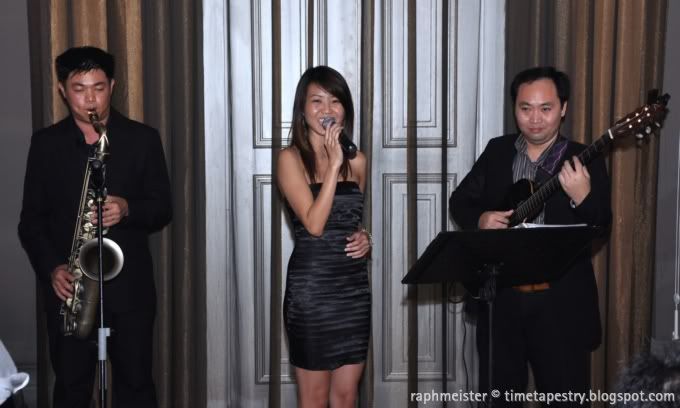 some fine vc watches were about that nite...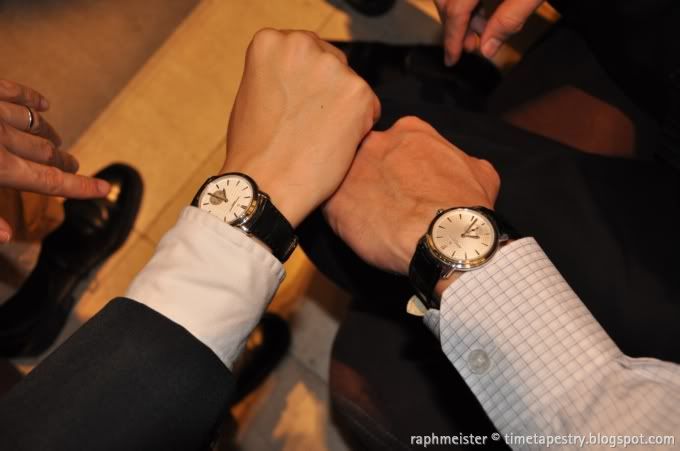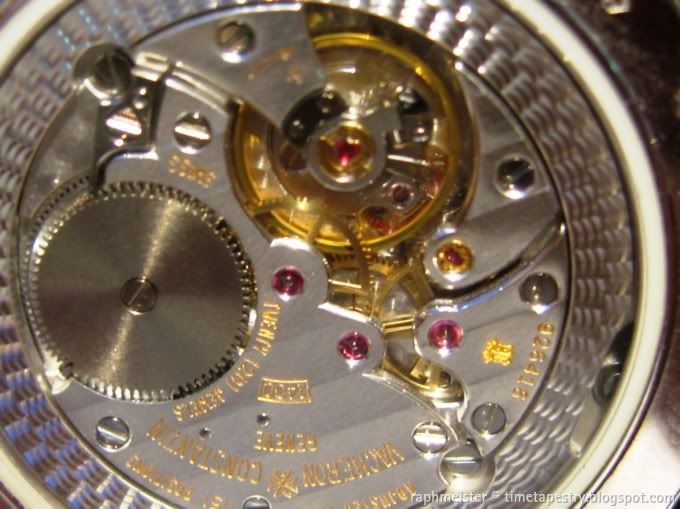 ooh i like this one.. malte chrono with nouvelle lemania 2310..the lugs are 2 cool..
apologies for the bad shot of the movement...
some fine non-vc watches were about too... IWC.. wrist and pocketwatch twins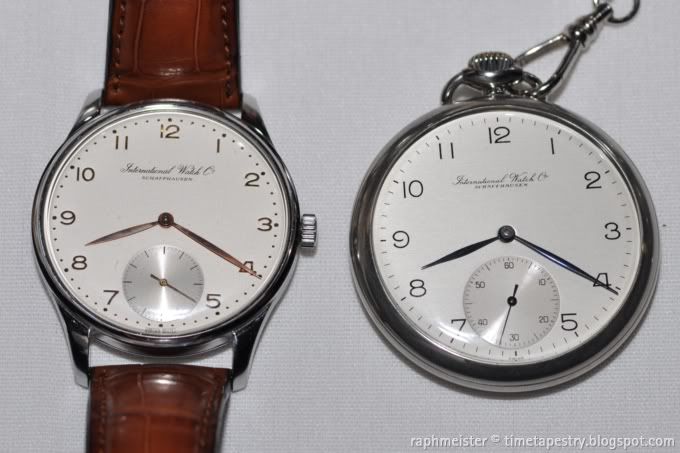 some journes were in the house too...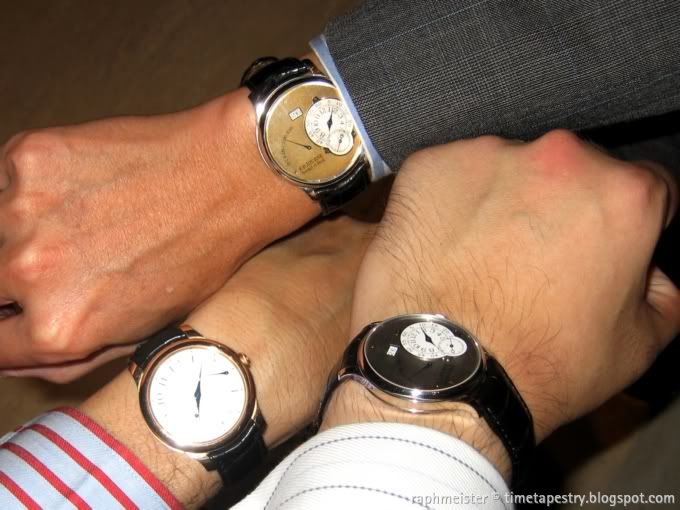 but the main attraction of the nite were definitely these watches...
with the different combination of the metals and straps and dials it had
the range of classy
to sporty and everything imbetween covered...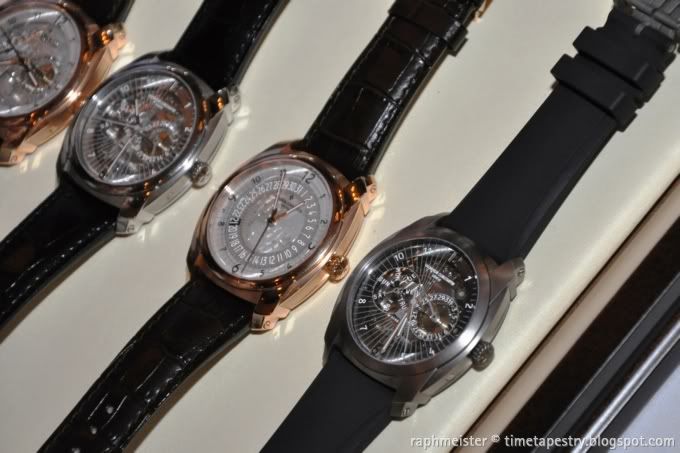 dark and sporty on a rubber strap...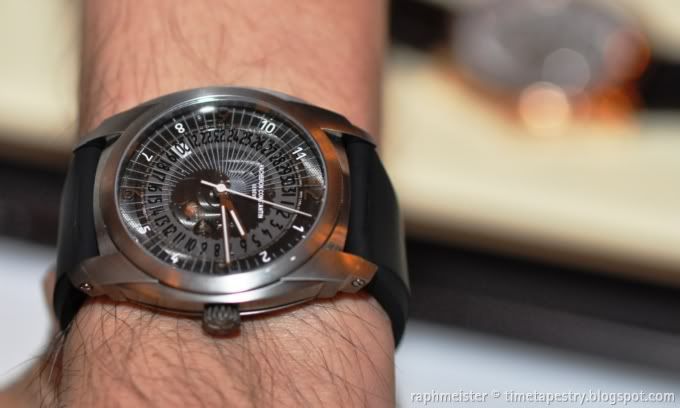 light and classy in pink gold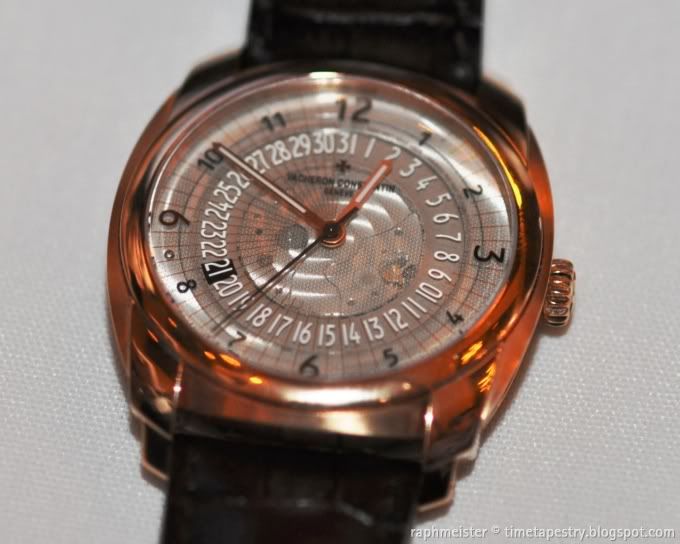 dark dialled and fierce looking in palladium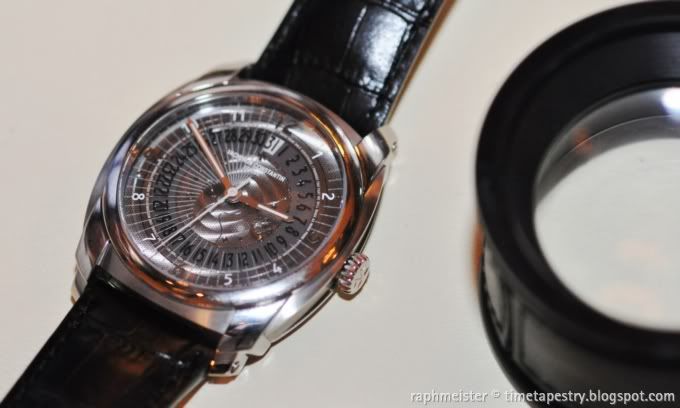 david showing us how to customise the watches on
the configurator...
couple of clicks here... choose the metal here and here... and voila... the ZACH ;)
kidding aside, it was the table that decided on this pink gold, titanium beauty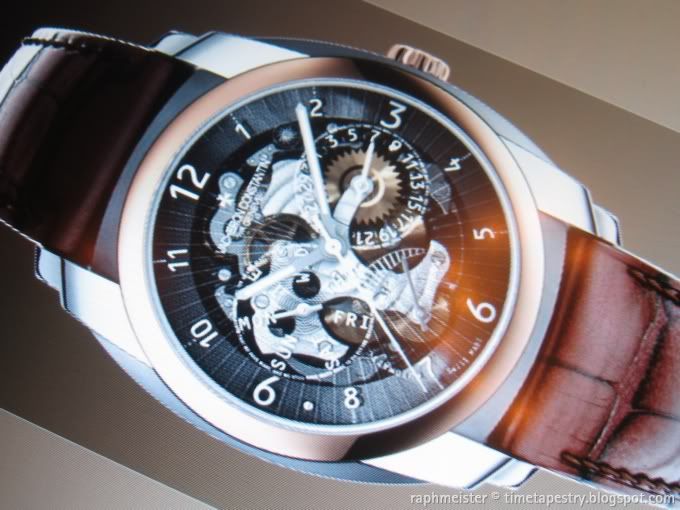 and finally, the shot of the nite... George very happy as he places an order...
"one of each please!" :)
my thanks once again to the fine folks at VC for the wonderful nite. cheers, raph