the G11 takes on the F31fd and a DSLR??
The Canon G11 is the recent release in the G line for Canon. The G series has more or less tried to sit between the compact p&s digicams and the full featured DSLRs and had been the go to choice for many a photog who wanted something more portable than a DSLR but not sacrificing too much control and image quality in the process.
Canon though didn't foresee the rise of the panasonic LX3 which more or less took up a huge piece of the market share of folks interested in the G10 (at the time it launched). There are rumors the LX4 will be coming out in Feb 2010 but not sure if its true. What i do hope is that the LX4 will have a slightly better focal range, a proper lens cap and better high iso results(one can hope :)
So we come to the G11... Canon launched this and the S90 after the LX3 came on the scene so they should be LX3 beaters no? [less megapixels so more of the sensor is used for light gathering] Its a game of one ups-manship with the camera companies so one would expect this to be the case. but are they? unfortunately at this time i do not have an LX3 handy to do a indepth head to head with it (sorry boyz) but that may change in time and i sold off the s90 for the G11 after looking at all 3 of em
(read about the rationale here)
Ok so what do we have here today? a head to head of the
G11
with a once 'king of the hill' point and shoot the
Fuji F31fd
and my
Nikon D90
with 18-105 kit lens...
Some key specs(in the following order) - focal range(35mm equivalent) ~ aperture range ~ sensor size ~ megapixels
1. G11 -
28-140mm [6.1-30.5] ~ f/2.8-4.5 ~ 1/1.7" ~ 10MP
2. Fuji F31fd -
36-108mm [8-24] ~ f/2.8-5.0 ~ 1/1.7" ~ 6.1MP
3. Nikon D90
with kit lens -27-160mm [18-105] ~ f/3.5-5.6 ~ 23.6 * 15.8mm ~ 12.3MP
so to the different scenes then... (all pics here have had no post processing done except rotation and cropping if needed.
(A) Widest view from the same spot (resized to 880 pixel width) Bright day - In order of goodness to me, its D90, G11, F31 and as below...
D90 [1/640" f/5.6 ISO200] the DSLR showing why its worth the $$$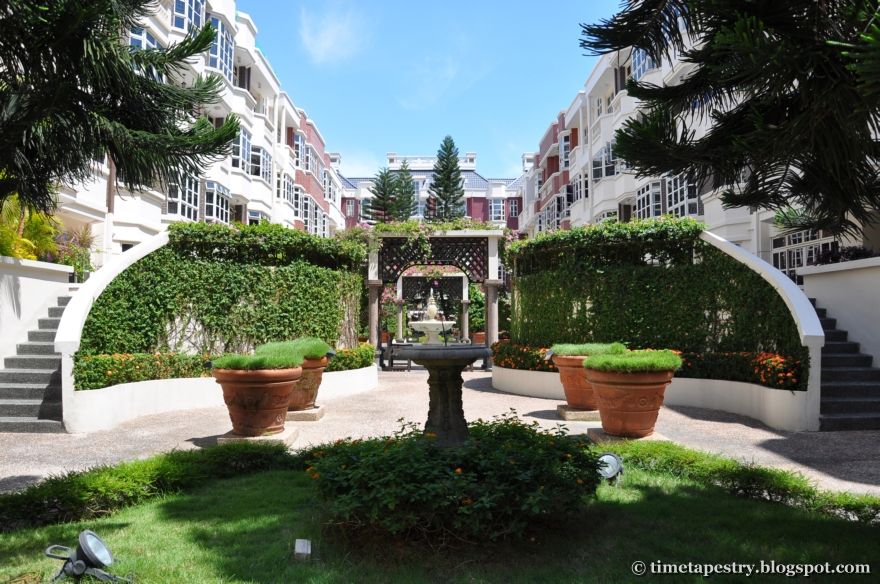 G11 [1/640" f/4 ISO160] very good result... checkout the dynamic range

F31fd [1/500" f/5 ISO100] as u can see still a contender :) just not wide enough starting at 36mm