AP was kind enough to host a bunch of collectors and customers recently and a cool local collector and enthusiast invited a bunch of mates down to ogle and grope some fine watches ;)
[thanks to the fine boutique folks and J.S.]
ok to the photos and my thoughts on the watches which i didn't think much of in the photos i had seen from SIHH...
ok i admit in the metal and carbon they aren't as bad as the pics i had seen... but... they aren't fantastic to me too... for the carbon piece, the light weightness doesn't do it for me... and i didn't like the pusher parts being a lighter color than the rest of the case... and all forged carbon = a big no for me... (same as the TA)
this one i thought was much better in the metal... the dial is not so loud as the middle portion is black and not red like the carbon piece and blue like the plat one. so it looks like the RB2Ti RG with red accents and that isn't a bad thing really... but is it enuff?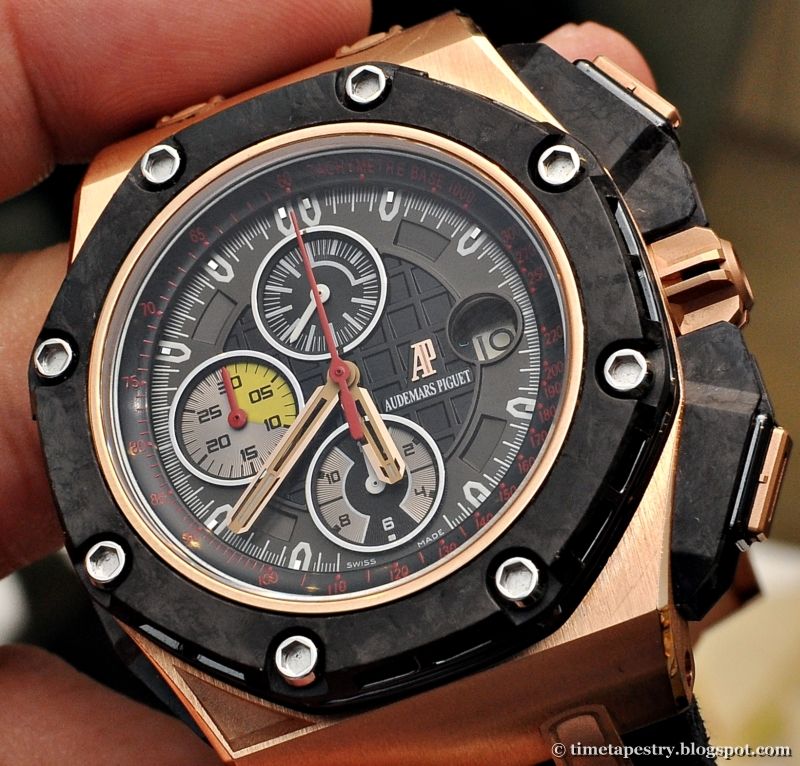 this was dissapointing... of course other than plat being too heavy to wear without getting a solid workout, the blue in the middle of the dial had a plasticky toy like look to it under certain lights... not buyable to me as a whole...
so the RG for me amongst these 3 if i were forced to choose ;) haha
they all of course have one thing in common with the montoya and are now the 2nd line of watches in the ROO range with an open caseback... this one housing the AP in house calibre with modular chrono... its quite good that they have the whole racing grand prix theme running strong thru all design elements but overall its a thumbs down for this line for me...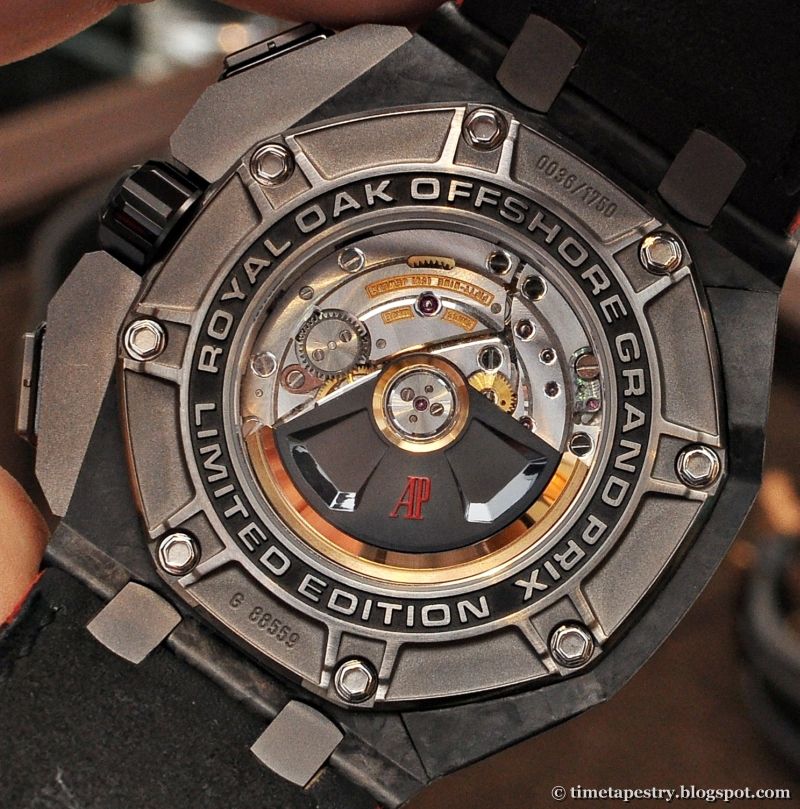 there was a watch there though that caught the raphmeisters eye... ooohhh what do we have here?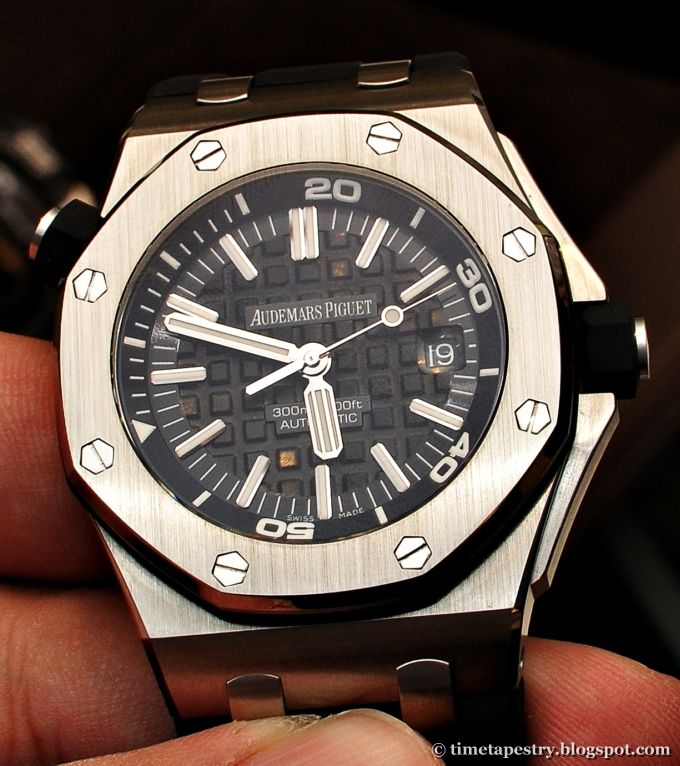 you're looking pretty fine... trounces the old scuba range (sorry for owners of the old blue, red or orange scubas... and wempe too even though it does bear some resemblance to wempe it doesn't have wempe on the dial and that is a good thing)
[ click to read the rest of the post... expand or collapse ]