i have a fair amount of insights & words shared to do up an article soon which i hope will provide folks out there with further enlightenment on Greubel Forsey and their timepieces but till i sort that out and the better pics to share with it... a few photos first to whet the appetite ;)
the quadruple tourbillion in red gold... an amazing timepiece and one of my favorites next to the invention piece 1... marc bolan and t.rex cosmic dancer comes in my head sometimes when i look at this one...
"i was dancing when I was twelve... i was dancing when I was aaah... I danced myself right out the womb... is it strange to dance so soon..."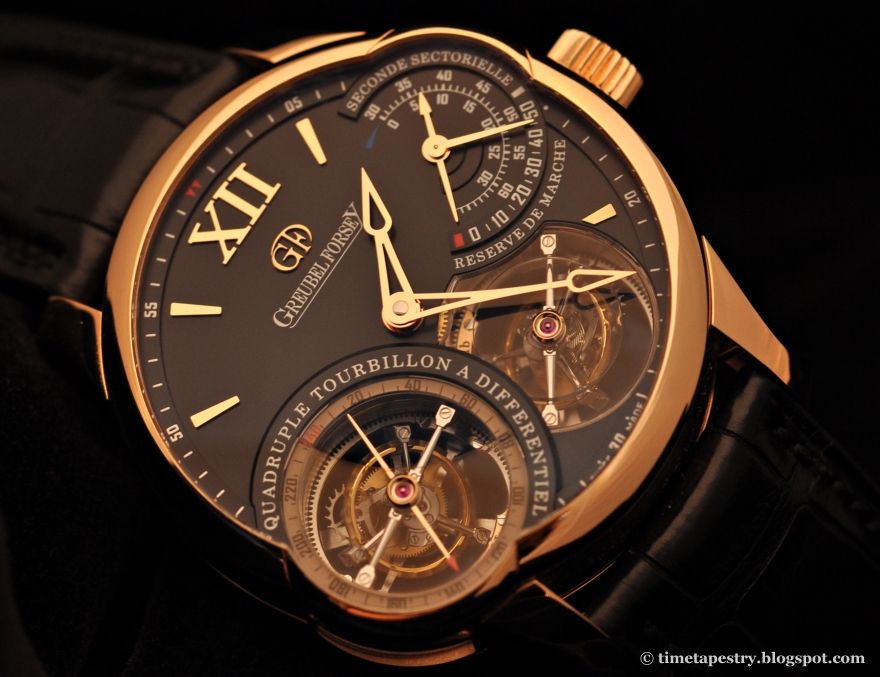 the
platinum
tourbillon 24 second... simply exquisite...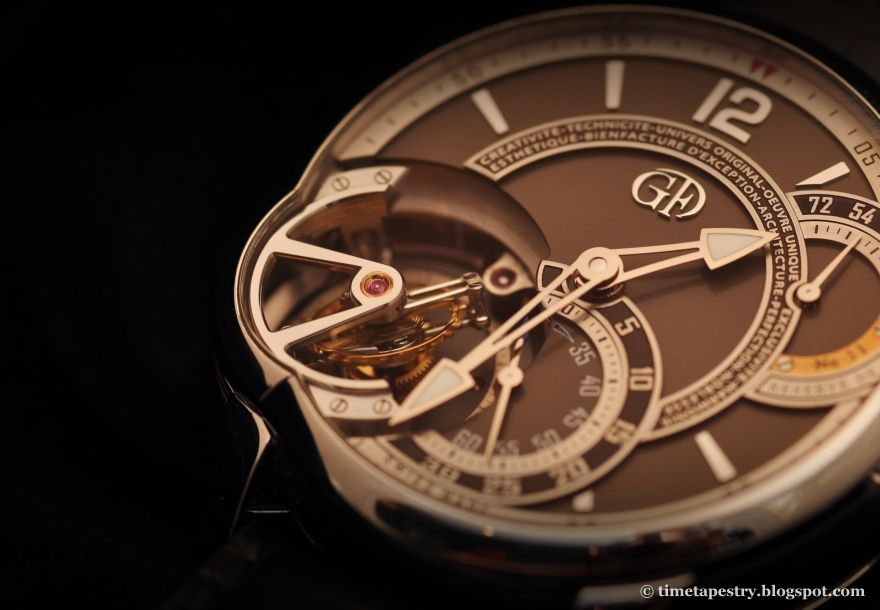 their latest timepiece... Double Tourbillon 30° "Edition Historique" more info of which can be found
here...
and the one i left the shop with... while nearly, before the security dudes jumped on me and pried it off me, whilst i was making my not so 'speedy gonzales' exit... damn! i really gots to lose the weight ;)
so do look forward to the full report that i hope to publish in the next couple of weeks and which i will share with the wider community (online forums & such)... til then, prepare to reap the whirlwind ;) my thanks to the wonderful folks at Greubel Forsey & Yafriro for this opp