This post has been sometime coming. I had wanted to write about him when he received the Commander of the Order of the British Empire (CBE) this year(watch the BBC video on this
here
). had thought to comment as well on the tribute paid by FP Journe for him. but there will surely be more plaudits, awards and honors coming his way for he is truly one of the great living watchmakers. deep respect for Sir George Daniels for doing things his way, for being a true artist craftsman and independent watchmaker building his watches mostly by himself and by hand, averaging over a 30 year period of about one exceptional watch a year.
I urge all folks interested in horology to watch the series of videos that are shot by Roger Smith at this
LINK
. the link is to one of the videos but there are a total of 85 on the site. transcripts of each are available too. just amazing stuff...
an exceptional watch maker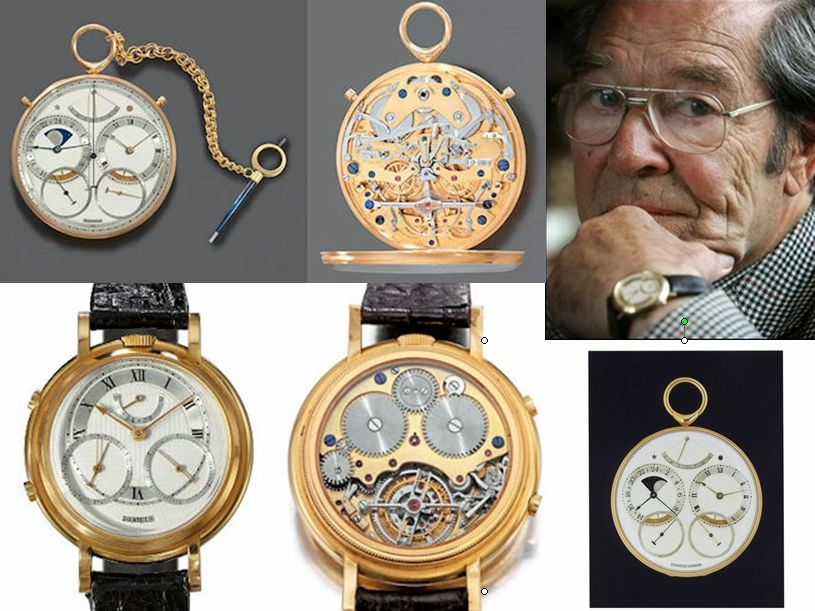 from
video 75
The future for watchmaking
"As to the future of... I think the prospects are good because watches are much more fashionable now than they were and people do tend to form collections of watches, a different watch for each occasion.
And if that trend continues, then the connoisseurs and collectors of watches will begin to want special pieces, special to them only and not available to other collectors, and that's where the manufacturers of handmade watches will come in.
Already there are several young people in horology setting to now to produce their own watches. For most of them, they use a standard movement and get the dials and cases made as appropriate, and that of course won't be good enough in the end for the connoisseur, collecting connoisseur.
He will want in the end his watches made from their fundamentals and the conception, design and construction,
he will want that done by an artist craftsman who can give him the kind of exclusive watch that he's looking for
.
And those are the people that I have sold watches to in the past and I can't think of any reason why they should diminish. Rather more I think they will increase in number, there will be more people who want to buy these exclusive watches."