"what the FREAK!"
... was the exclamation and i was ready for battle... heckles up, until the following words came forth from my would be protaganist "... is, is a work of contemporary horological art." kidding on this of course... just noting how speaking about a watch called the freak could put the person commenting about it in mortal danger if they don't complete their sentences quick enough ;) I am in full agreement with what was said though...
i'm a super-freak... super-freak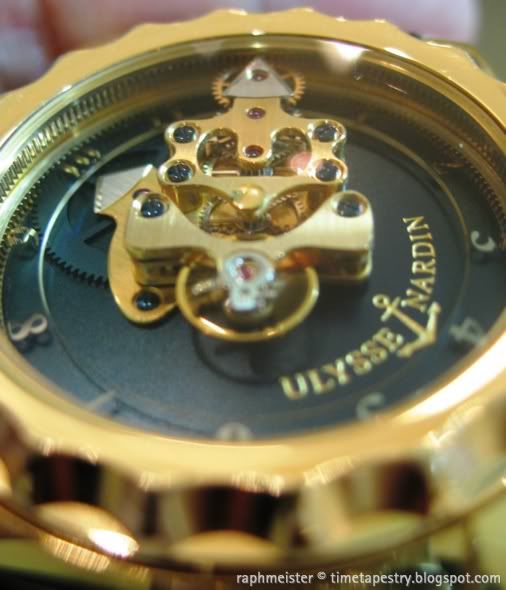 the freak is a horological marvel and has to be seen to be truly appreciated i feel. prior to my encounter with it though, I had heard a lot of good things about it and how many were in awe of its wholly new approach to time keeping... but there was the bad too... the fact that some owners of the first freak found that it doesn't keep good time which I believe is supposed to have been addressed in the later freaks... but all in all... horological art and something one can lose oneself in for sure.
what time is it... uh does it matter... its like a ballet...