to quote vizzini ;) the opus 9 was unveiled. do check out the horomundi post by ian skellern on it as it has pics of the happenings at the presentation -> link ... of course the people who post and give it the thumbs up are generally brand supporters so its all positive and happy stuff on the forums... dissenting voices are normally shot down or put in their place quickly :)

my take is this... it looks like an unwanted offspring of a gadgety bag strap lock (u know the ones that go round the luggage bags) and an airplane seat belt buckle (mostly due to the size and shape)... and some diamonds thrown in for good measure... its a harry winston after all :)


so here it is... the Opus 9... maybe the HW folks should think about calling
it a day on the series if they're gonna come out with more bleh watches?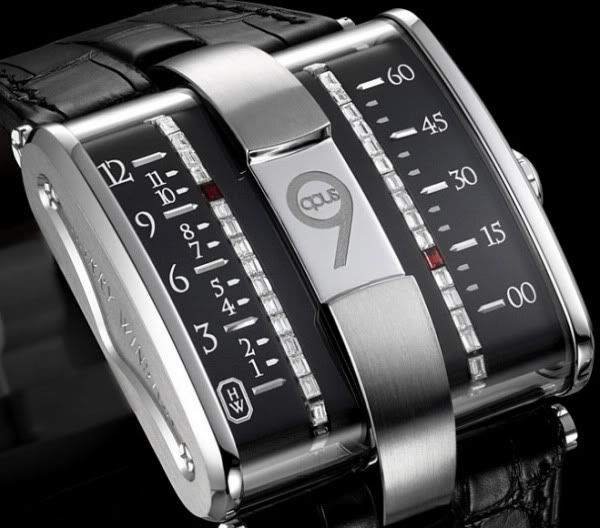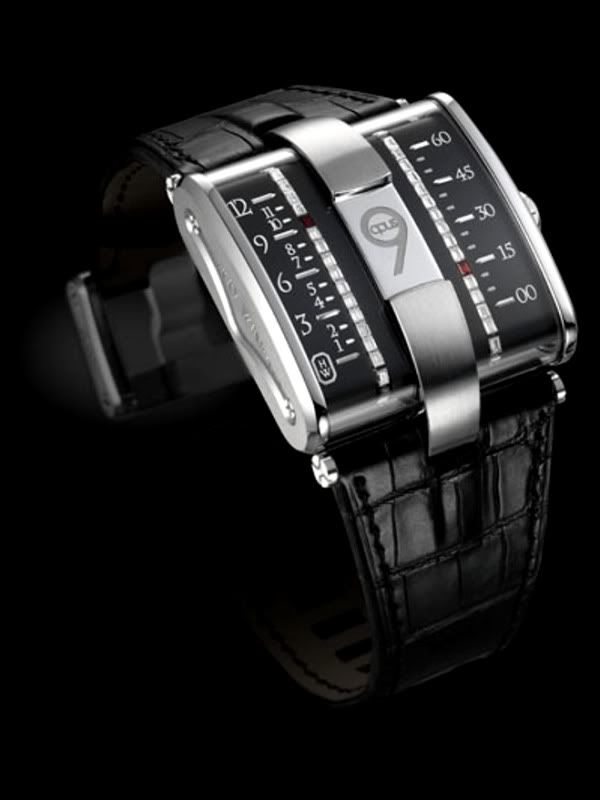 A piece of interesting info... for the 40th anniversary of the moon landing on 1969,
omega
is organising an event to honor the apollo 11 mission and several nasa astronauts... some that have walked on the moon and 1 that orbited it... in the cast is the man who probably wore the first watch to the moon,
mr. buzz aldrin,
and that watch would have been the Speedy... the same edition as the one i have :) love that watch and the more beautiful classic chrono lemania 321 in it than all the variants after.
the
new breguet la traditions
are a break from tradition ;) and they actually look good to me... purists might say that its deviating from what that watch should be about.. ok i tried on the pure version, which is the yellow gold manual wind one and it looked horrible on me. it might suit other wrists but on me it was a no-no, so the new metal/color variants might actually work better for certain folks :)
breguet la tradition in new color schemes... this one being one of my faves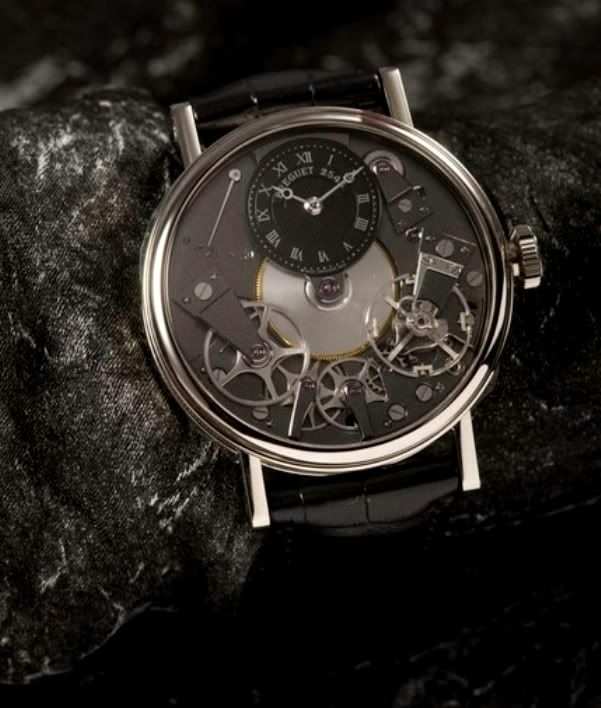 picture source: horomundi.com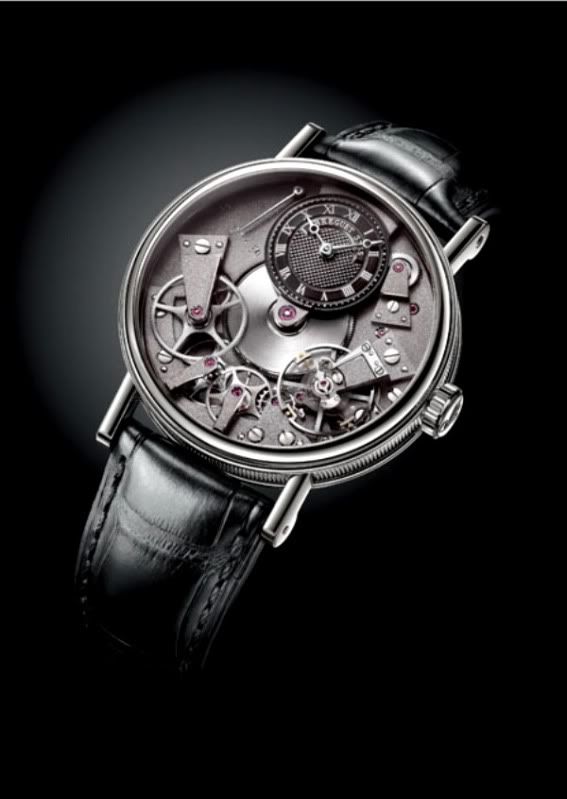 lets end off with another that i like but will never buy cause its gonna cost an arm, leg, and a whole lot of other body parts... well of course if i strike the lottery or a rich uncle remembers me in his will, this may be mine someday ie very slim chances of this ever happening...
say hello to the black dials on the patek 5074p... minute repeater and perpetual
calendar... and 5970p...perpetual calendar chrono... just gorgeous...
be still my beating heart :)