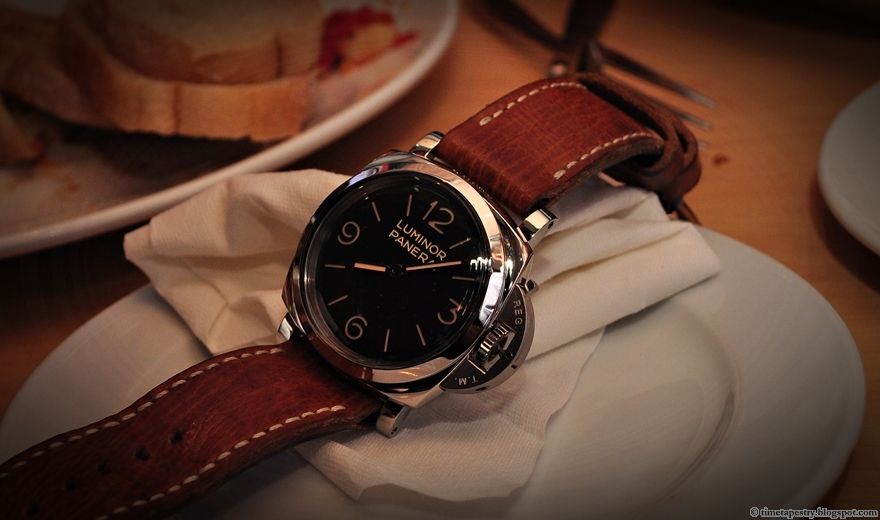 First the Good and there's a lot of good things going for it :) Community and cool GTGs! good food, drink and merriment, bonding with cool dudes (they must be yuh they wear PAMs) and of course some very nice watches!
dinner is served! Makan time!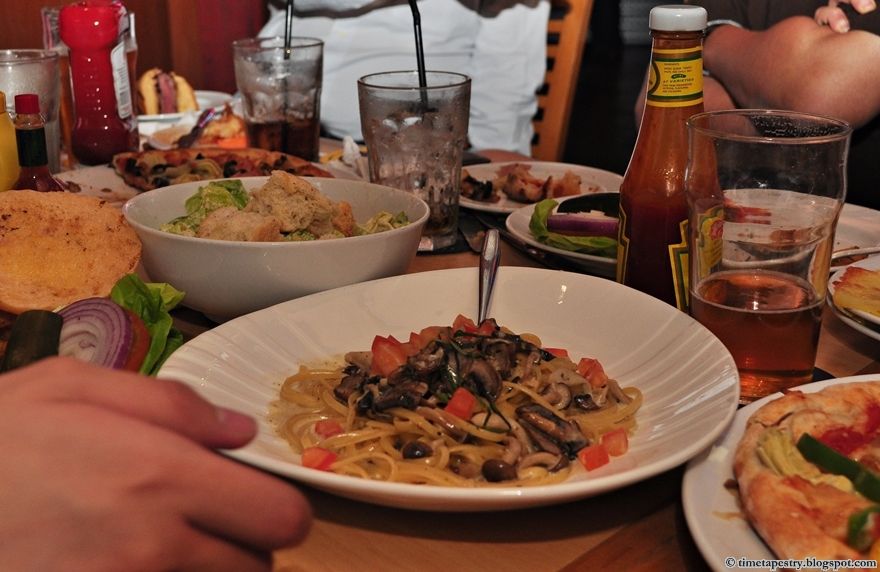 fellowship of the pam... one 47mm to rule them ALL!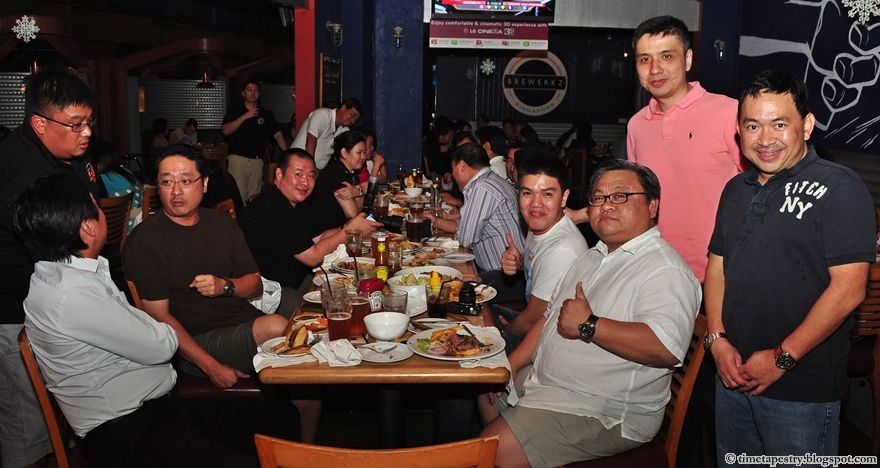 the usual watch giveaways ;) ok it be the table shots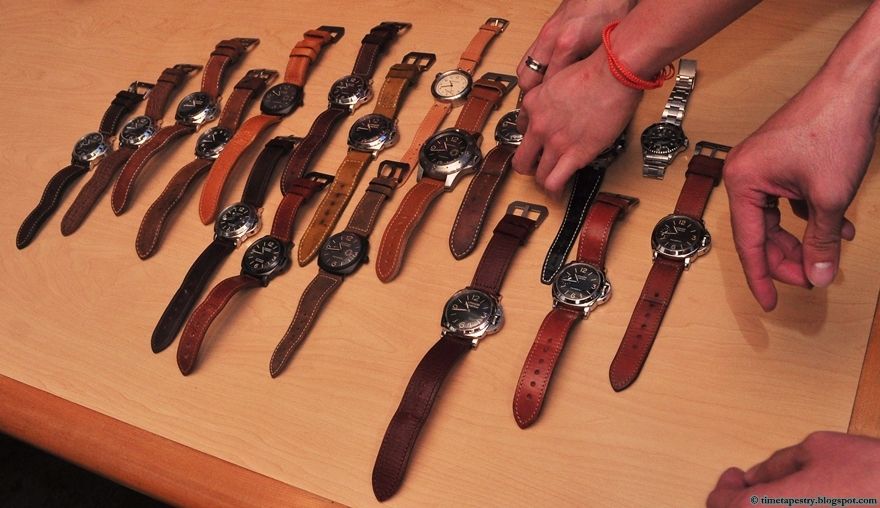 interesting watches and interesting folks who pop by wearing 3 different kinds of watches(i heard this guy gets off on inanimate objects based on his nick). 2 real pams and another italian make mazzu-somethin or other(ok ok its a mazzuoli)... hey if it ain't a PAM ;)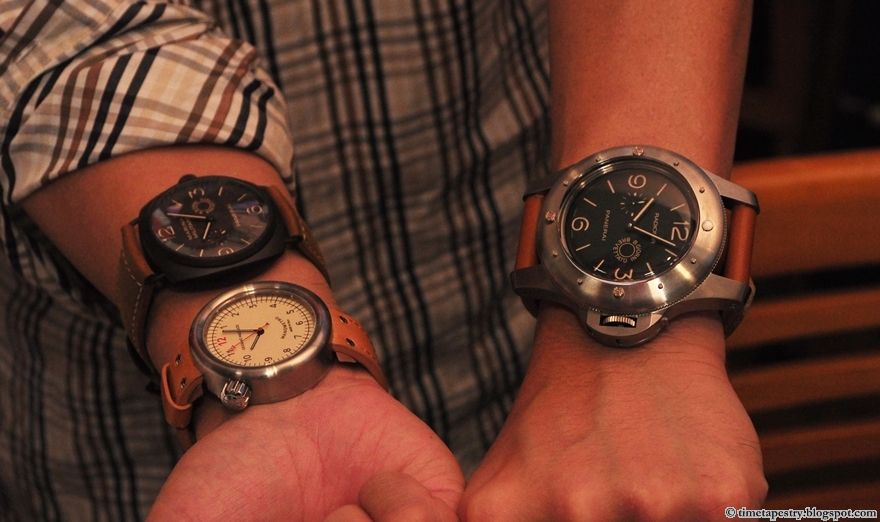 some interesting things on the menu for sure... look what i had for my main :) yummy 5218-202/A [this costs a pretty penny same as the 201s i've fondled before)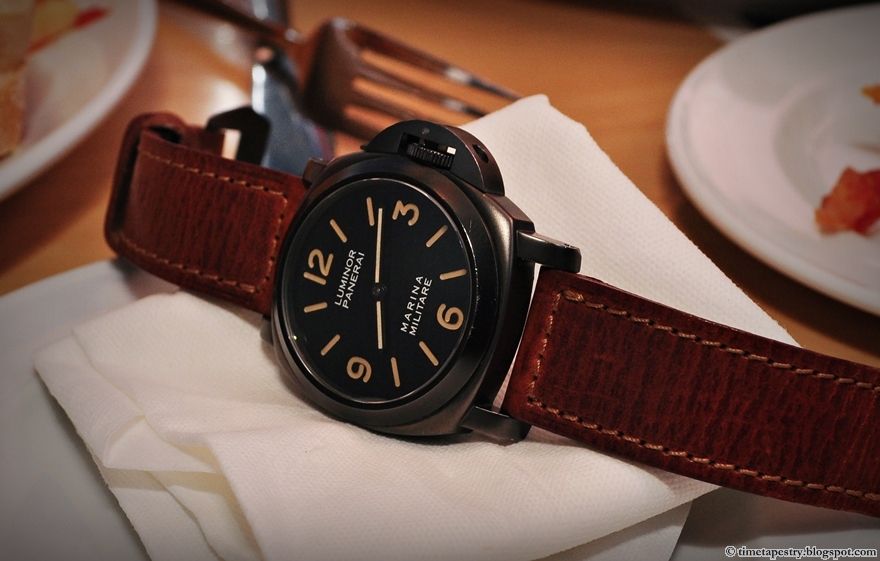 and my 372 finally arrived! (in my dreams...) still waiting... waiting... but deliveries are happening. I think people can get it for about US$11+k or about S$16k on the secondary market if they can't wait but you can pay the round the US$10+k / S$13+k list if u have patience since there are like 3500 pieces that will be making its way to the market...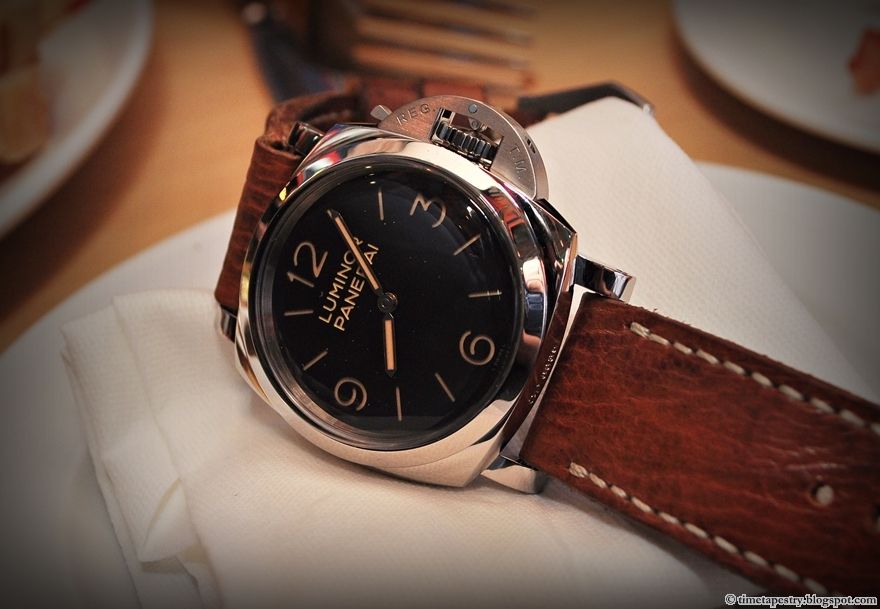 on to the bad...
the 372 was givin the people what they want but panerai then issued the 390 and 422 and it's more milkin pam dna for all its worth. and i don't think there's any signs of stopping which IS the scary thing. the 422 though is a very nice watch so maybe the bad thing of issuing many many many many many many many releases (wif recycled nice bits) to please the ristis and the masses, ain't so bad? :)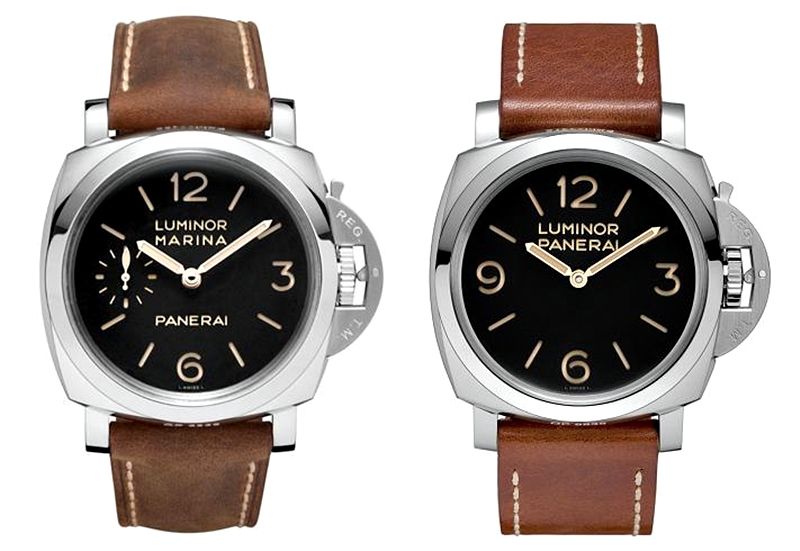 seconds instead of the 9... for folks who need the second hand on the dial. there are actually quite a number out there who do
movement has a PR indicator for the 3 day PR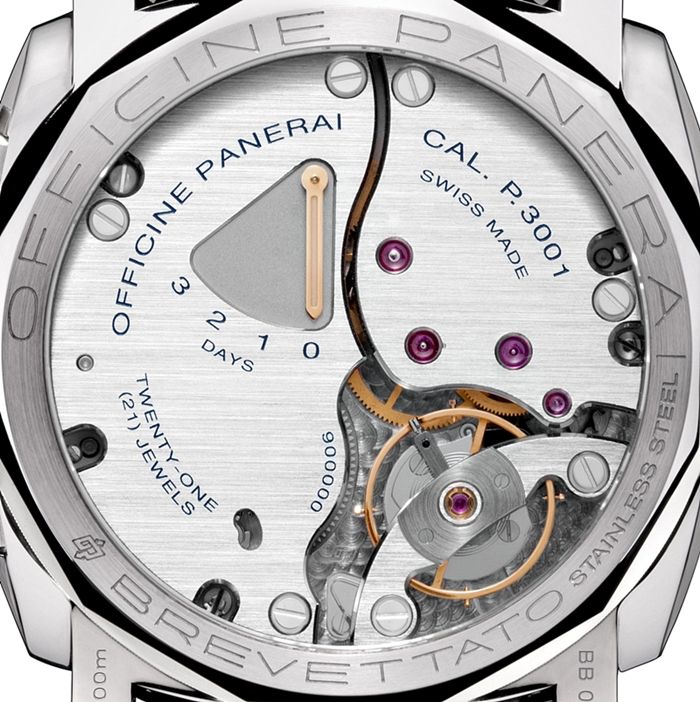 and finally
THE UGLY
and i mean that literally... Panerai for some reason put in unfinished fugly eta movements in the pam 318 or brooklyn bridge special edition. it was special alright!
i haven't heard the official word if they did it knowingly or it was a genu-wine mistake but my view is that they didn't think to care about putting the usual lightly decorated etas for this batch coz they figured the folks buying it would never pop them open themselves(or wouldn't know what they were lookin at if they did) and would always send it in to a pam service centre. and people who buy closed caseback pams don't care about the movement ANYWAY right? its just the dial and the looks and thats it.
The big joke is this. some of the AAA replicas out there actually use better quality/finished eta movements in them and look close to 100% the same as the pam issues and cost a lot less than the real deal so why bother with the real deal if they're gonna shaft you if they can? again if you are only goin for the dial and the overall case/looks than the replica has got you covered no? [Sigh... it should never come to this... i advise folks not to buy replicas as it is just not the way to go]
Ok it's not that bad (cognitive dissonance [
LINK
] kicking into gear as i am STILL gonna recommend u buy Panerais :) u could look at it another way... never buy a closed back pam and buy an in-house movement pam if u can't bear the thought of what u're about to see ticking in your pam... i heard that other closed back pams don't have this crappy movement innit but it is sad to see it happening at all in a watch priced as it is from a company that should have a little more pride or respect for its clientele in what it's issuing out
NOTE the following pictures are not for the faint hearted...
AAAAAAAHHHHHHHHHHHHH!!!!!
AAAAAAAAAHHHHHHHHHHHHHHHH!!!!!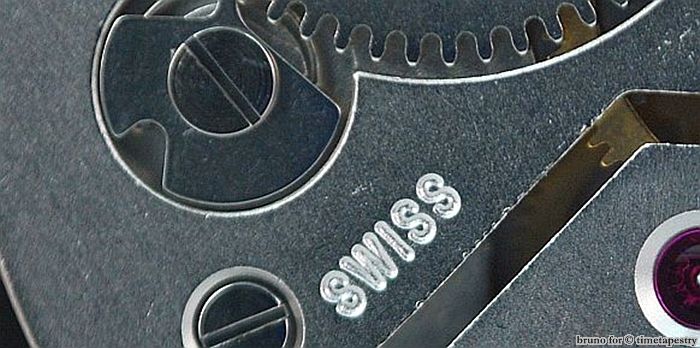 AAAAAAAAAAAAHHHHHHHHHHHHHHHHHHH!!!!!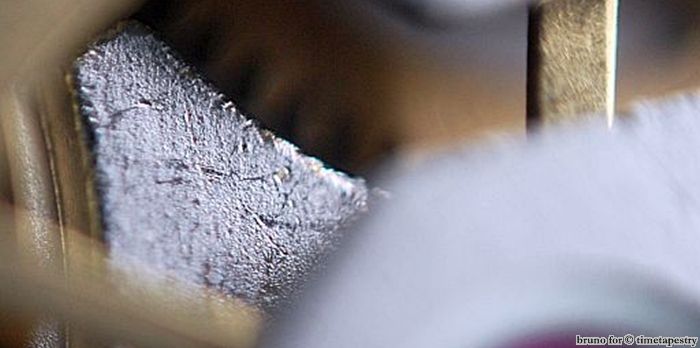 and that's it. apologies for the girl like blood curdling screams...
for me, i do still want to buy A pam. thank goodness it's a clear back piece. so i'll focus on the good and gloss over the bad and the ugly (and suggest u do too if u want to buy PAMs) or be a haute horology ignoramus like some in the legion of fans the brand has garnered the world over, which is not a wrong thing at all and may not even be a bad thing ;)
cheers, raph